Day 4 Pancakes and Beer
It was so tiring after 3 days that we woke up late. We still made it on time for pancakes! That was my first time to try Dutch pancakes and I must say it was good.
A big group went out and I got separated from the @travelfeed team. You may have seen me with them most of the time because I prefer smaller groups but I was happy to step out of my comfort zone and join other people.
A few people were left and we were supposed to join @cryptospa and @vezyts to explore the city but then we found that they were going to the Grand Palace so we wouldn't have time to watch poker. @gandalf and I then went somewhere else and ended up on the side streets of Bangkok. It was interesting to see their daily life and locals were concerned because we looked like lost tourists. They were giving us directions and they were very nice that they let us trespass their neighborhood.
We really didn't know where we were going but we found the train railway and waited for the train to pass by. It was interesting and there were other tourists who also stopped by to wait for the train. I guess train watching is a thing, but was fun. After "train watching", we walked through more canals and another neighborhood until we reached Prince Palace for the poker game.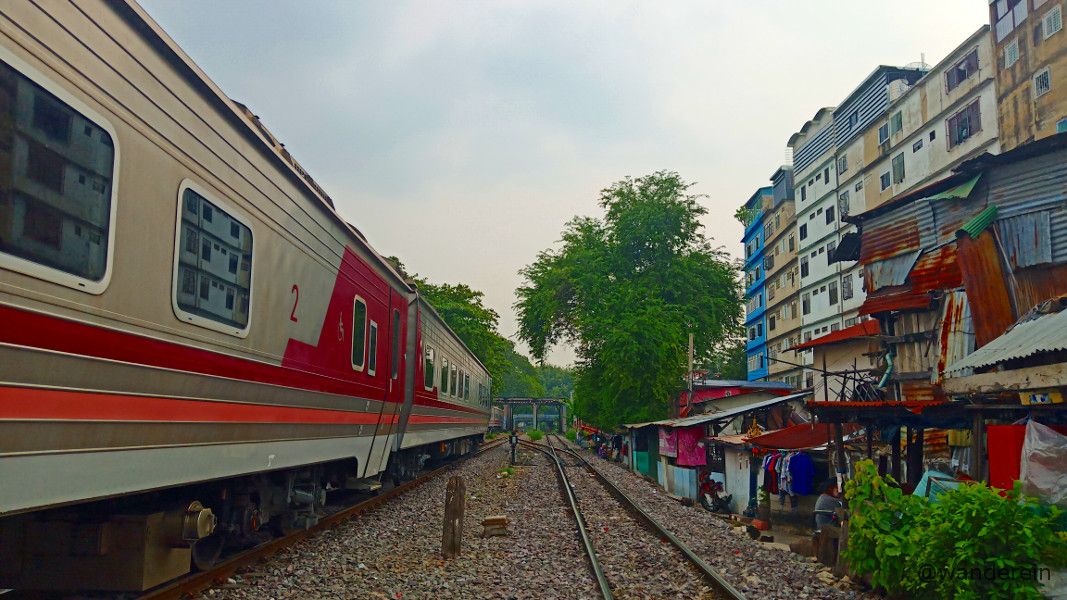 I have never played poker so I was just part of the audience. It was helpful that @arcange provided a Poker 101 so I was able to understand what they were doing. The group was serious, there was competition and mentos and candies at stake ;)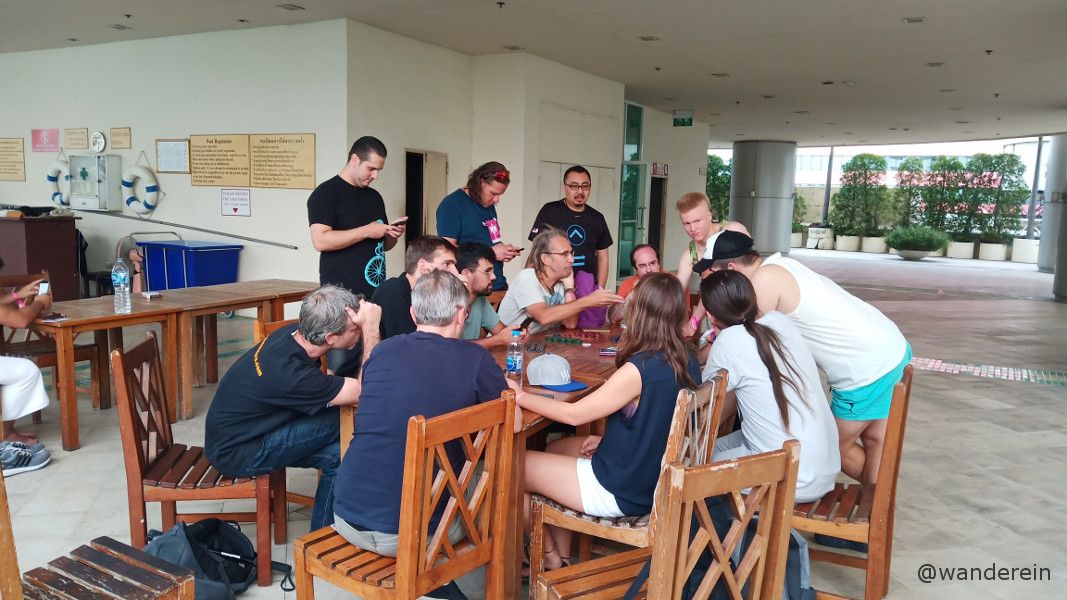 While waiting for them plan, we watched sunset. However, there was a lot of smog but the colors and clouds were still pretty. It was an amazing view from the Prince Palace.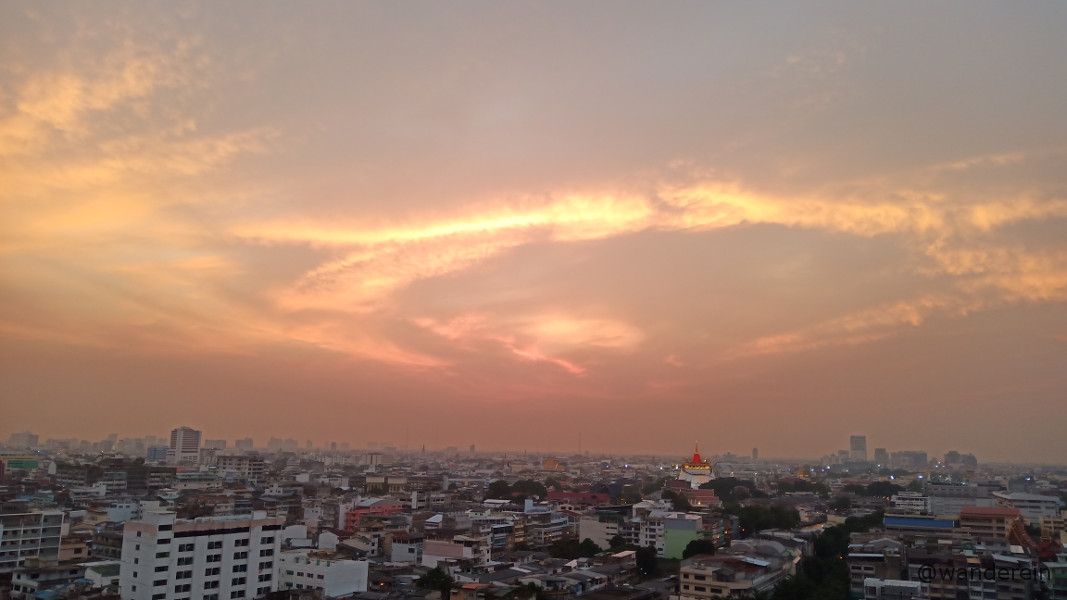 After poker, we walked to the venue of #BeerSaturday. We didn't get there early though because we found an interesting event with so much good food so we stopped for a while.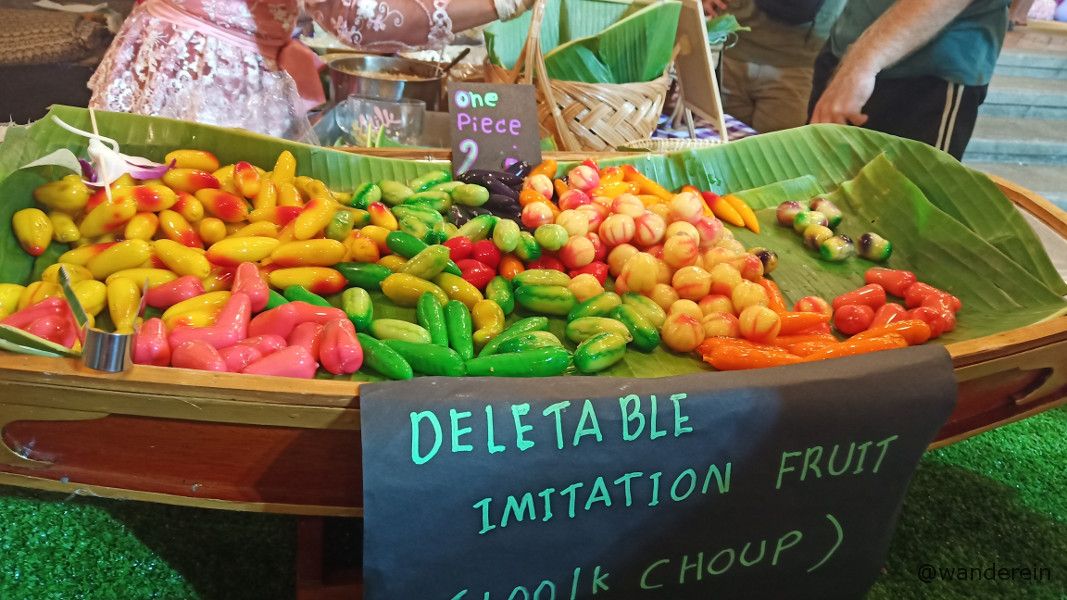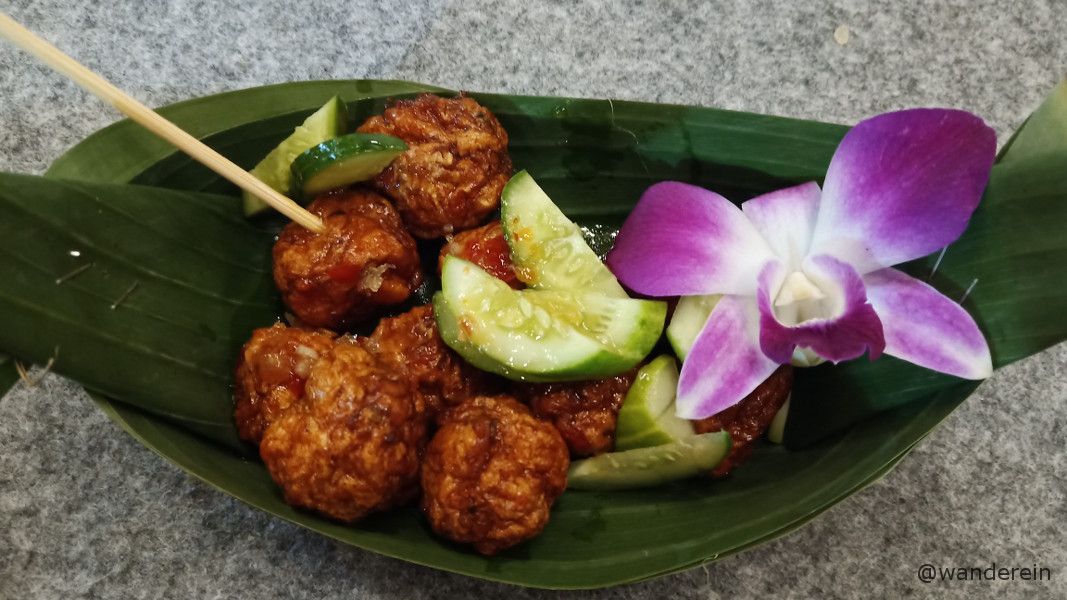 It was nice to catch up with other Steemians at the #BeerFest like @detlev, @louis88, @liliana.duarte and @rmach. @lilia-duarte and @rmarch were our neighbors at the hotel but it was the first time I was able to catch up with them, they're a lovely couple!
After beerfest, the group was divided – one wanted to party at Khao San Road while the others including me just want food. We had street food and we accidentally joined the walk to Khao San Road. @gandalf and Bart (I can't find his username so I'll tag @engrave - please let me know your username haha) had to retreat when we can no longer pass through the crowd and went home.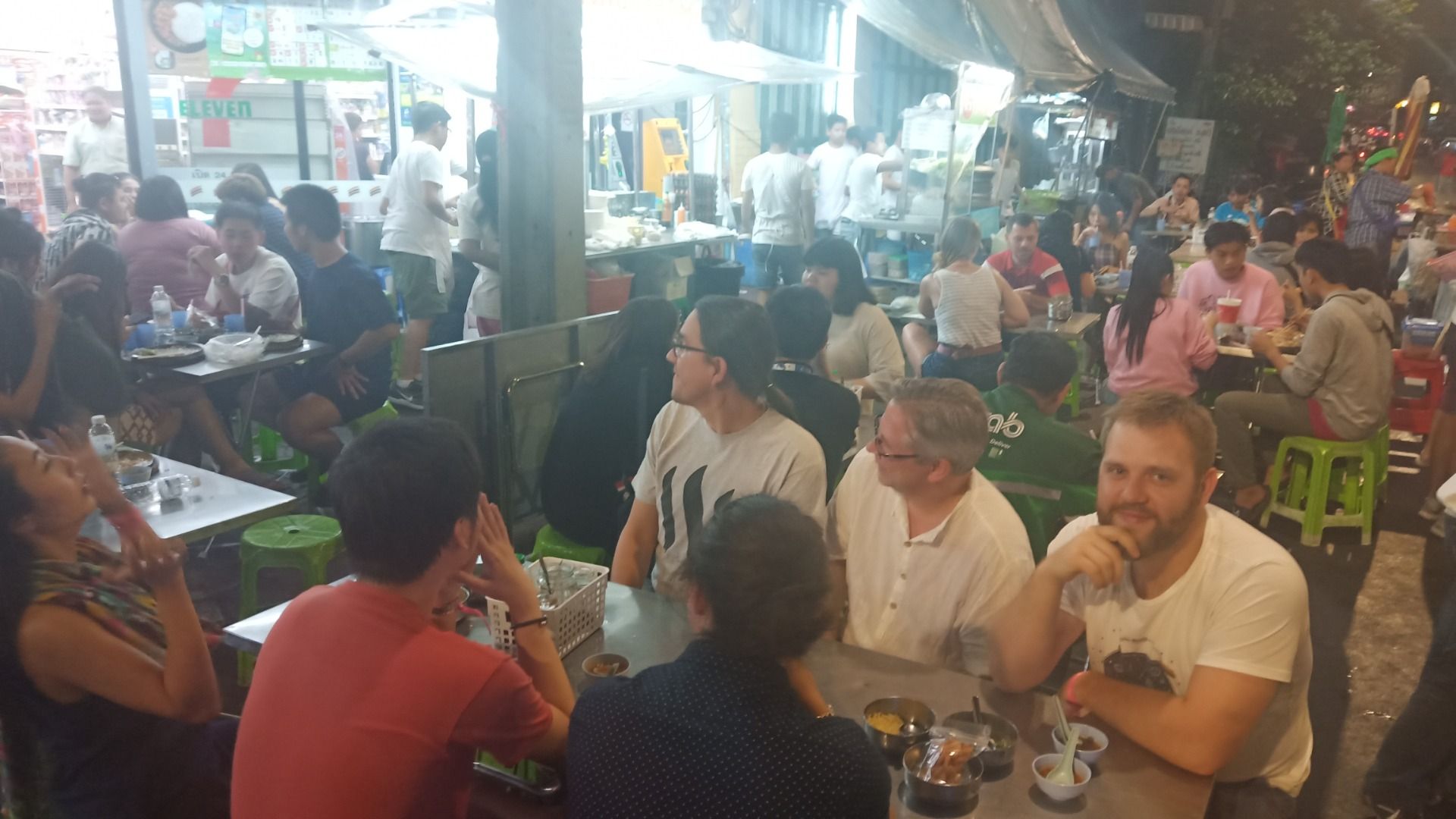 Day 5 River Boat Cruise
I had a really great time but something personal happened on the last day. I was going through something personal. I almost did not join the river boat cruise but @for91days convinced me to join since it was one of the highlights of SteemFest.
However, I had to leave the group during dinner and just wanted to be my own which was crucial to me. In the job that I left, I had to pretend to be happy even when I am not, otherwise, there will be more pressure for me to be okay or I'll be reprimanded because of something behavioral (ie not joining the group because the collective is valued in Filipino culture). If I was to be forced to join in when I could not, then it would just be repeating what happened to the employer I left.
I am thankful that @roelandp told me that I can sit wherever I was comfortable because I was going through something.
I sat at one corner for dinner and some people were concerned. I don't want to attract attention but I could not leave the boat. I also chose to be there since it was the last night.
It was sad to say goodbye that night. I wish there was more time and opportunity to talk to more people. There were a lot that I didn't even get a chance to say hi to. Maybe, on next year's Steemfest I'll be able to.
Post SteemFest Thoughts
Today, I am still not able to process through everything. The @travelfeed team have just finished successful meet ups in Chiang Mai and so it felt like a continuation of SteemFest. It was nice to meet new people but the constant small talk can be exhausting.
SteemFest for me was, at least towards the end, was an emotional rollecoaster. I think it triggered personal issues I had because I had to deal with a mix of people.
Most people in SteemFest were really good and nice but of course there will be some who are not so nice, at least to me. I am well aware that I am no one in this platform and I'm happy that despite that, people still talked to me.
However, there are some people who I think didn't like my presence. For instance, I was with a group of people during opening drinks and someone dropped by to shake hands and introduce himself to everyone, EXCEPT ME. I am not an important person but there I can see how your stake and reputation still matters.
There was also another person who just didn't acknowledge my presence when we're in a group. She would be so happy talking to others but when I try to talk to her, she wouldn't even look at me. Unfortunately, she keeps showing up wherever we are and I am still affected. I am getting really pissed off that she had to make me feel that I don't belong to the group that I just initiate to leave the group, but would talk to me when there are other people. I don't want to experience discrimination so I'd rather just go on my own.
These are just a few people who didn't treat me fairly but they really affect me. I'm a sensitive person and I get easily affected. It's easy to tell me not to think about them but it's difficult for me. I tried, however, these triggered some personal issues I have and I know I have to fix it. In a way that's a good way to remind me that I need to fix myself.
So will I attend the next SteemFest?
I don't know. Maybe when I can handle these personal issues I have because for sure there will be that one person in a group of good people. I did not take this journey just to be discriminated but that will always happen at some point.
I wish I wasn't so affected by these couple of people because for sure there were more people who were accepting of me. I am thankful that I am in a tightly knit community – @travelfeed – otherwise, I would not be so involved now. I re-joined the team as their "Social Media & PR" person and would be mostly speaking with outsiders of Steem so I guess that's good so I am not affected of the politics and behavioral issues in this platform.
This platform is made up of people so these issues will not go away. It's something I have to learn to deal with. It would be easier when everything is just online, I guess.