The Travelfeed team and I are now in Chiang Mai to prepare for meet ups and have just had the time to finally contemplate on what just happened! I have just attended my first Steemfest and I could not wrap up my experience in words. It was educational and fun at the same time for someone like me still learning my way through this technical platform. Before I give a report of my experience, I want to share why attending Steemfest was important to me.
Steemfest4 as a deciding factor
Prior to the event, I had hesitations about my place in this platform. To be clear, I am confident that there's a future here, the question is whether it was for me. I have mentioned in one of the Road to Steemfest contest that one of my fears was being "out of place". I would not want to stay in a place where I earn but I don't belong.
I was also afraid I would just see the same things back then. When I started in late 2017, I was discouraged months later (and let's not get into detail anymore). I have almost quit, was inactive for a time, but I'm now back. However, Steemfest was my big deciding factor whether I should stay, if it was worth my time, or if I should put my effort into something else.
To be honest, I wasn't excited. I didn't want to expect much. I just want to go with the flow. I wasn't engaging much before I attended. I didn't know who is who, I didn't know a lot of usernames except for my Travelfeed teammates and those in the travel community.
I'm In! Or is it just the Steemfest fever?
I am writing this a after Steemfest has ended so I guess you know what my decision is. I met a lot of people who are really committed to Steem prior to attending and I may be the only one who risked my money for something I wasn't completely sure of. I guess I'm a risk taker in that sense.
Now, I am not saying this just because of the Steemfest fever. I have thought about this for a long time, even before Steemfest, but it was different to see the people working behind the scenes, the projects, and the direction of Steem.
I am glad I attended Steemfest at its really low price because now I see that people continue to build in here regardless of its price. This gave me the confidence to stay here. That's when you know that there is really potential here. Otherwise, why would such a talented bunch even waste a minute.
Okay, so now that I have decided to continue blogging here and even do more (more on that later!), here's a day-to-day report of Steemfest. I wish I have taken more photos but I have just really enjoyed the conversations I had that I could not even lift my phone for a second.
Day 1 – Meeting TravelFeed team and Opening Drinks
I arrived the day before Steemfest which was perfectly fine because Bangkok was just a 4-hour flight from Manila. The first 2 people I met are the guys from Travelfeed team.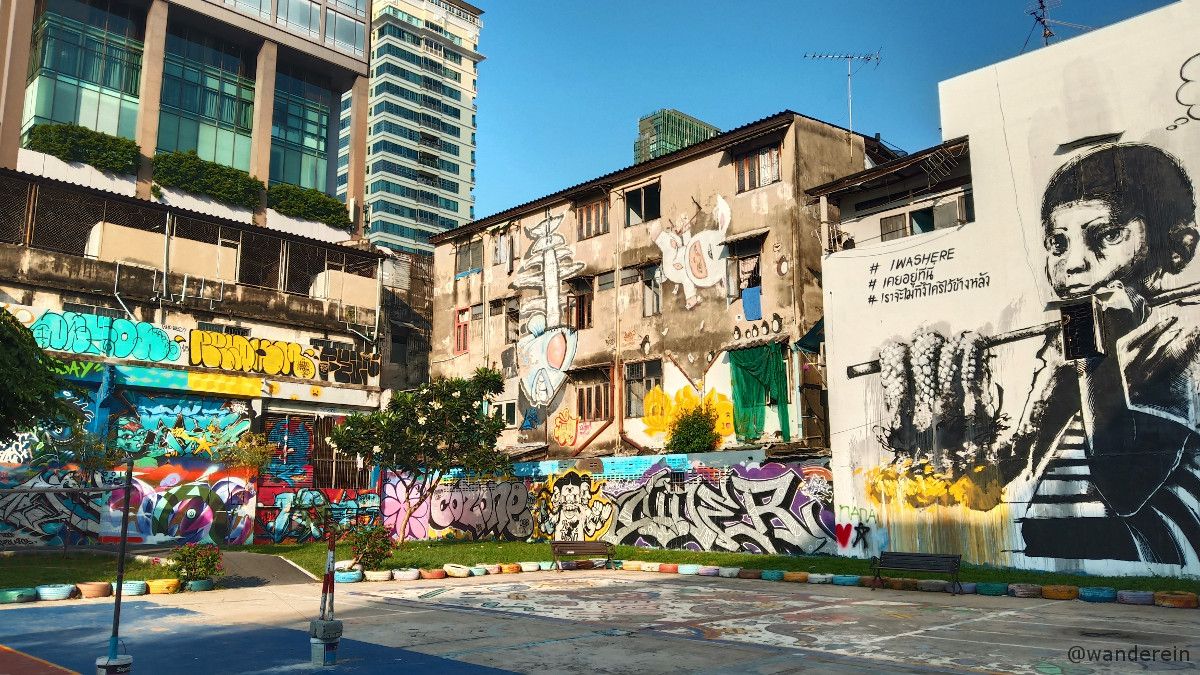 One of the reason why I stayed here is because of the Travelfeed team as most of my content was related to travel and I love the community they built. @for91days and I didn't really plan our first meeting well but we eventually found each other at the airport, it was easy because he was the tallest guy there! In the afternoon, we met @jpphotography at Pantip Plaza because I had my laptop repaired.
I wasn't really nervous meeting them because I have been in communication with them since early 2018 and would sometimes chat in our discord server.
From Small Talk to Meaningful Conversations
I really didn't know what to expect at the opening drinks. It was quiet at the registration and I was still hesitant to get out of my small circle - the TF team. Aside from them, the first few people I spoke with was @livinguktaiwan who finally also meet for the first time after discord conversations, and @travelgirl who I met last year in Sydney.
Team Malaysia arrived and we were getting extra goodies such as pins, stickers and even snacks. My hesitation subsided, the first few people I met were friendly and inclusive. After some time chatting, we naturally formed a big group and had a really nice dinner.
I don't know most people when we arrived and everyone has their own groups already. I am able to approach people but I personally find it challenging to squeeze myself in a group. But then I don't know what happened and I was just moving from one person to another!
I had several interesting conversations even though there were mostly small talks because there were just so many people everyone wants to get to know.
One stood out, however, and it was my conversation with @stoodkev. I guess it was also the wine but we sort of got into life conversations. He said something to me that made me think about what direction to take (long story but I am starting out, left my corporate job and on the search on what I should do that would be more valuable). He asked me the question,
Are you a logical or an creative person?
The question seemed simple but it was eye opening for me to filter what I liked doing the most and removed other distractions. So thanks for that, @stoodkev! Definitely, gave me some clarity and removed other clutter in my head.
We left after 1am when we realized that we were the few ones left, plus it was an early start the next day.
To be continued...