Georgia was a great destination for us digital nomads. Rent and food are affordable, internet is fast everywhere - we can even work on the Caucasus mountains of Mestia! Needless to say, we were very productive in three months and deserve a much needed wellness retreat.
So we decided to treat ourselves with something luxurious and relaxing towards the end of our trip. There were spa studios around Tbilisi but we wanted to get away from work. We know that after a spa we could just easily open our laptops again.
We wanted to get away but not too far from Tbilisi.
Bioli, a medical wellness resort, was the perfect place! It's on the hills of Kojori, away from the busy Tbilisi center and only 30 minutes by car (it's easy to take Bolt or Yandex here).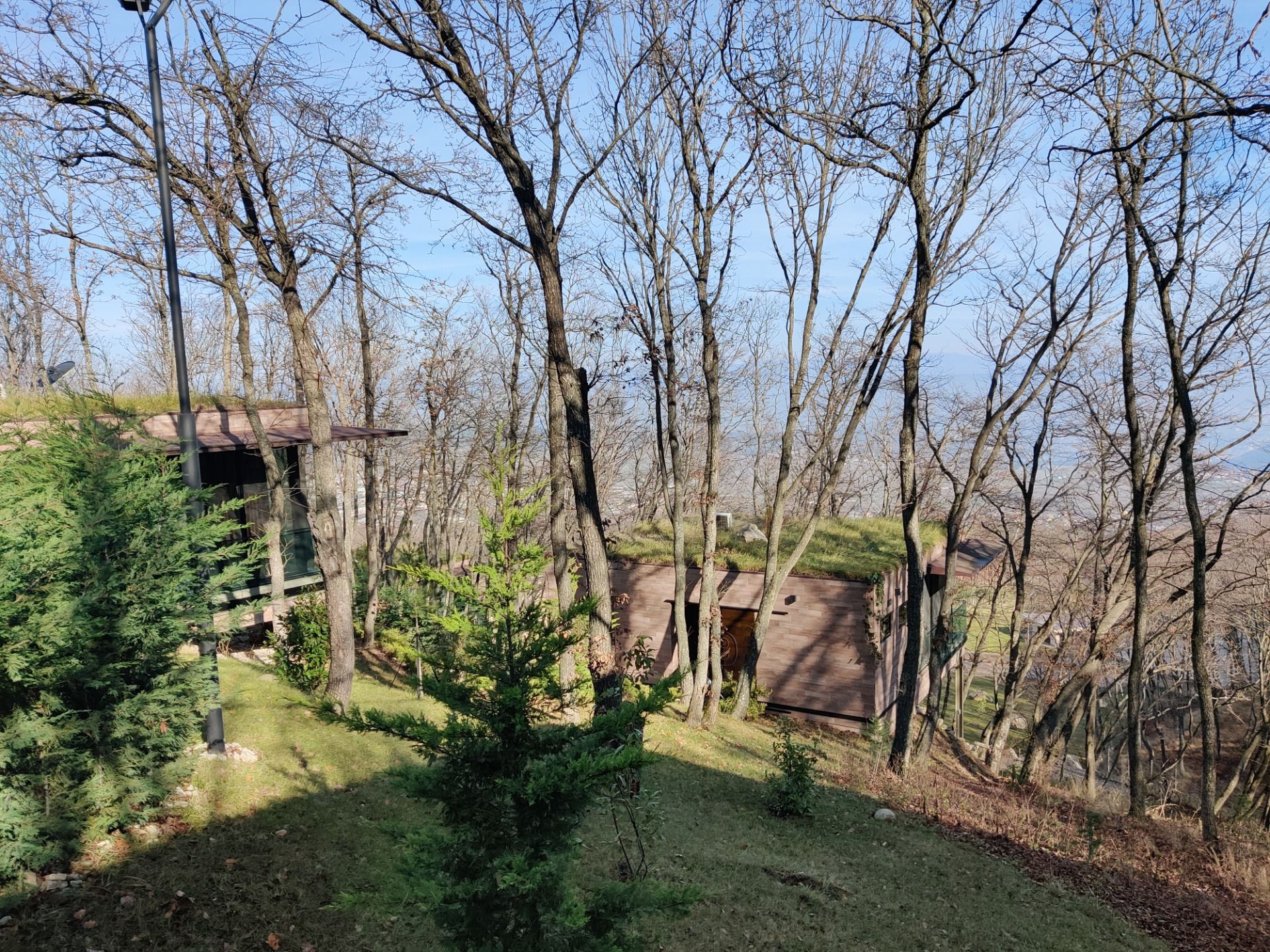 3-Day Wellness Program
Aside from de-stressing from work, health was one of the reasons I went to their wellness program. I just underwent a Cryoablation treatment for a thyroid tumor in Turkey a few months previously and I wanted to support healing. I was also having some panic attacks. I didn't know these were panic attacks back then and just got diagnosed when we moved to Bangkok after Tbilisi.
Bioli has several packaged programs from as short as two days to two weeks. With the help of the doctor, we decided to take their Introduction program. It's originally a 2-day program but we stayed there for 4 nights so they added one more day. They can also customize the program based on your goals.
Day 1 Diagnostics
I have been to wellness retreats before and I like researching for wellness retreats when we travel but I rarely find diagnostics as part of the package.
 This is unique in Bioli, they have advanced equipments for medical diagnostics that are performed by medical doctors.
This was definitely something I needed because I was getting symptoms like palpitations that felt like a heart attack, chills when I wake up and others with no apparent trigger. I had diagnostics (ECG and several lab tests) done months back in the Philippines but the results were all normal. I was only prescribed a pill by the doctor for the palpitations but I didn't want to rely on that and they didn't even know what was causing it.
Anyone who has experienced a panic attack would know how horrible it is (the scary physiological symptoms) especially before confirming what it was. So I was open to other diagnostics available in their center. I really wanted to know what was wrong with me.
At the end of the program, the doctor discussed our results, gave recommendations and we took home a full report of the findings.
The first day wasn't all about medical tests, we also had some programs in the afternoon which includes some relaxing massage.
Day 2 and 3 Wellness Program
We were sent the schedule the night before which involves waking up early for a guided breathing exercise before breakfast.
The program was tailored to our needs so there were activities that my partner and I did together, and those that were only for me. Since it's a luxury retreat center, the wellness package was a good deal for their massages and spa services.
Aside from massages and herbal thermal baths, we had exercises with an instructor and nordic walking in their huge forest-like compound.
There's also an electric car that can pick you up from point A to B but the air was so clear that we enjoyed our stroll with our walking sticks (nordic walking has health benefits for younger people too).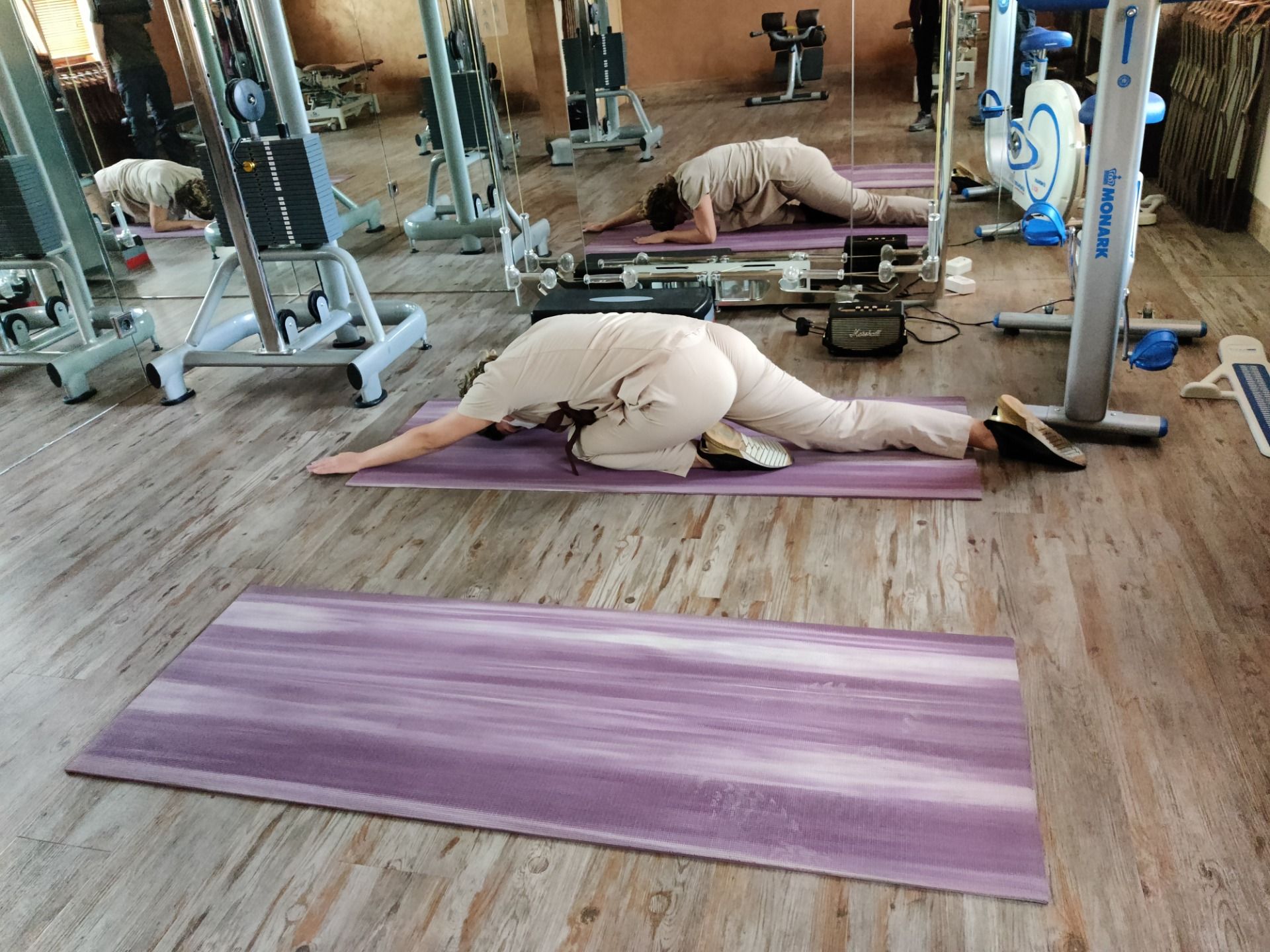 It  was the relaxation I needed, however, I didn't react well to the herbal thermal bath. I felt dizzy after, my right eye twitching and recorded hypertension when they checked. They placed me on a 24/7 blood pressure monitoring, the thing that measures it was attached to me, cuffed on my arm and I had it even when I slept. Thankfully, my blood pressure went back to normal. I'm just thankful that the center has professional nurses and doctors that took care of me.
I later found that this was part of my panic attack symptoms.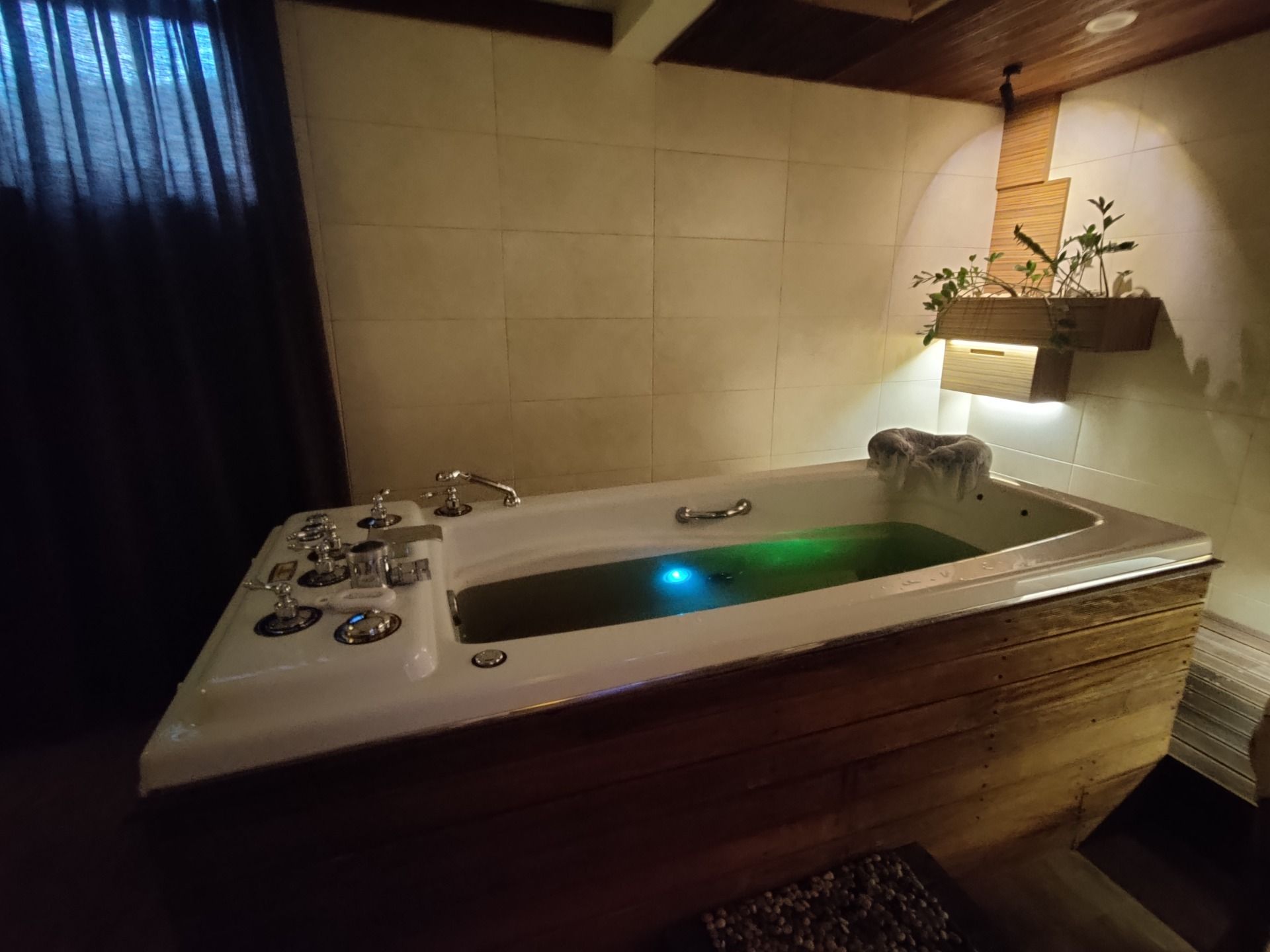 Phytonutrients on Food
Hands down to their regular breakfast buffet. My partner didn't choose to have the healthier breakfast because this was too good to miss.
For guests on the wellness program, they customized the food which contains phytonutrients. I have no complaints on the food except that there was not much choices. In 3 days we took the program, there were some repeated menu so I cannot imagine going through a week or two weeks in the wellness program. I hope they have more variety especially if you're on the program for longer because it can get boring.
The food is also taken at their restaurant with an overlooking view of Tbilisi.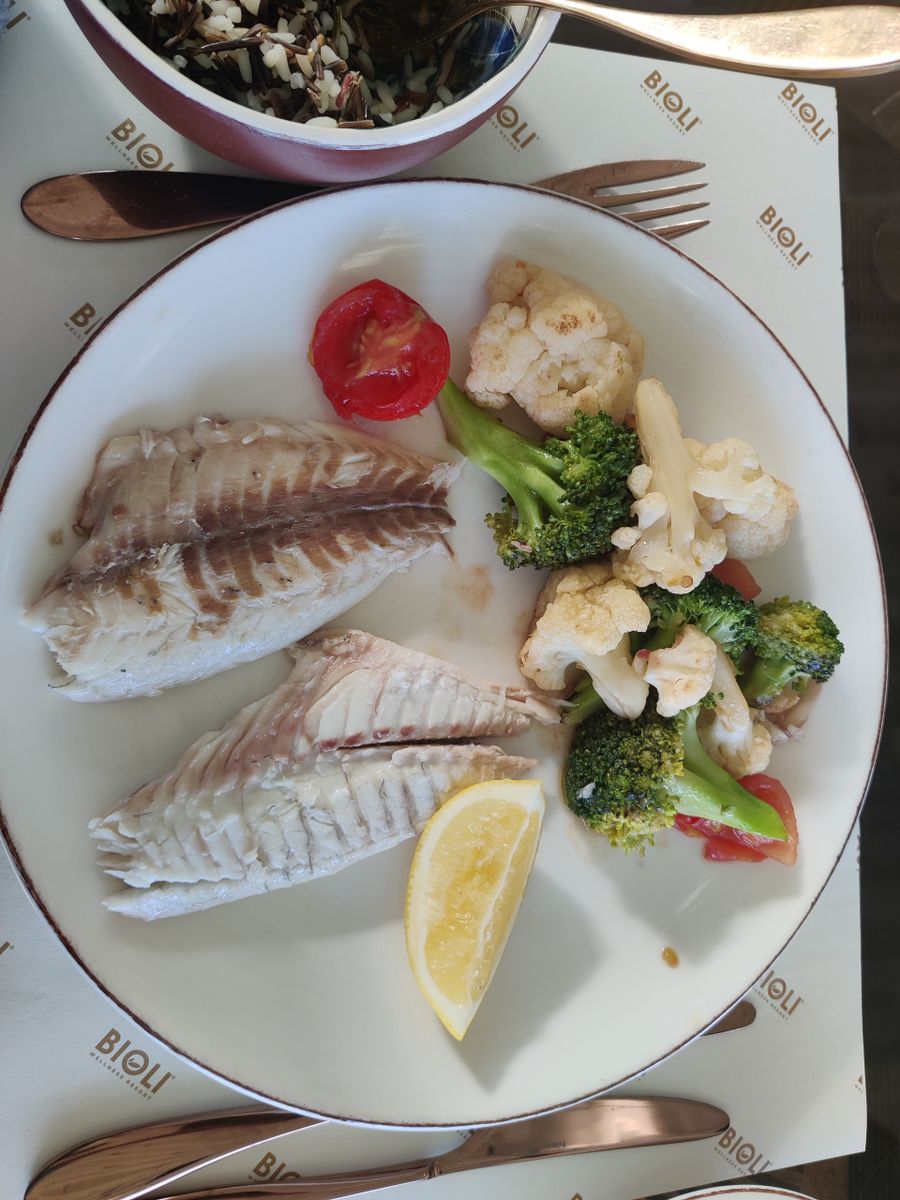 Accommodation in the Forest
Some guests stay in Bioli without taking the wellness program because their accommodation alone would already make you feel like you're on a retreat.
The villa is surrounded by trees and an overlooking view of Tbilisi. The room is semi equipped, with high quality provisions but no kitchen as they have a restaurant. There's a terrace but I personally enjoy lounging on their comfy lazy boy wrapped in wool blanket. There's also dedicated workspace but I don't think this is a place for work. It's a sanctuary for rest and sleep.
Here's a gallery of what it looks like inside the villas.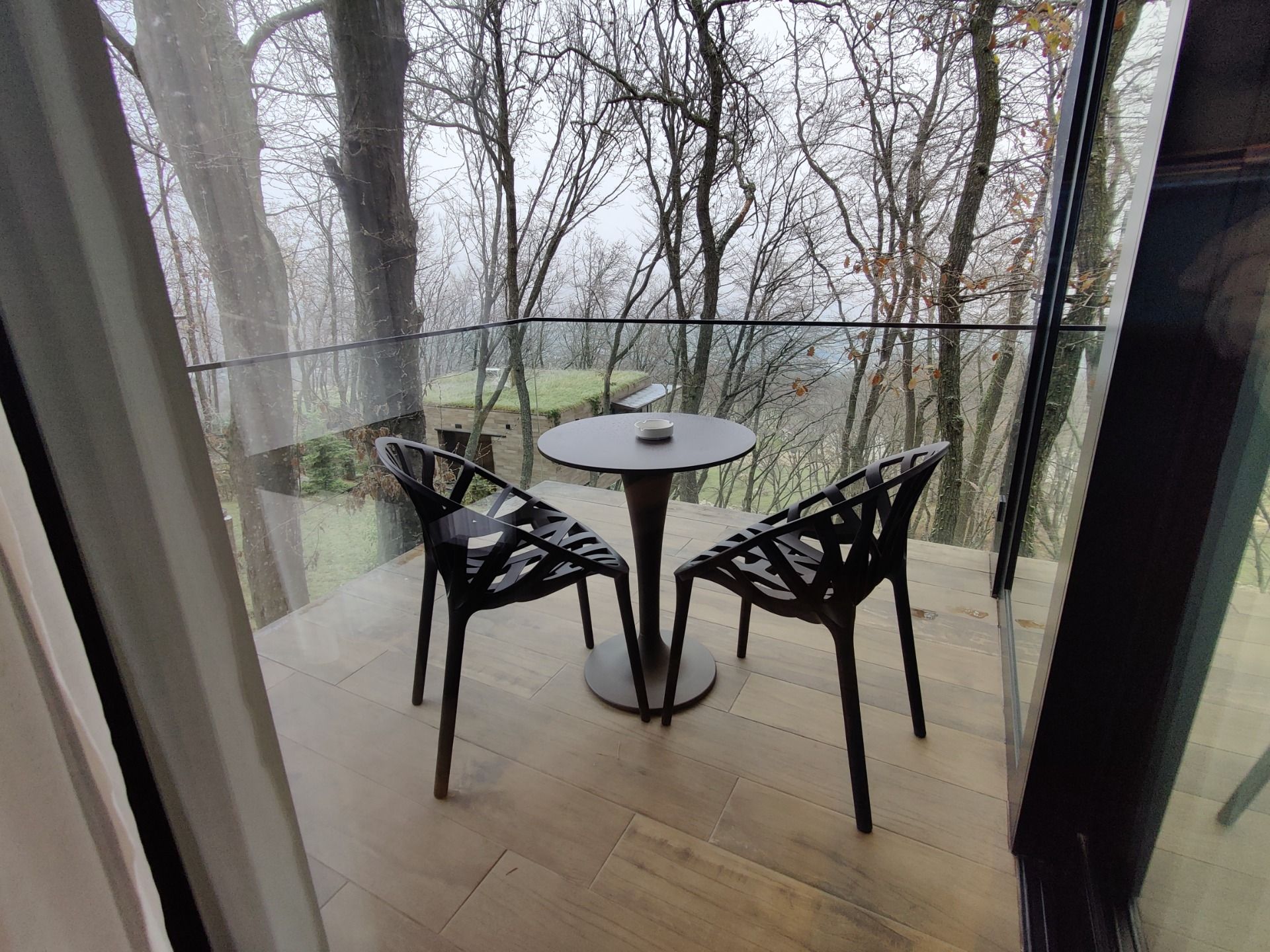 Conclusion
If you are in Tbilisi and you want to do something different and relaxing (or need de-stressing), I recommend trying out Bioli's Intro program, or whatever the doctor recommends.
I have been to retreats before and this is the most expensive I have done but I see the value as I was guided by professional doctors and nurses.
Everything also felt like a 5 star experience. 
I just wish that they had more food options on the health menu but it wasn't really an issue because we only stayed for 4 nights and 5 days. Only 3 full days were on the program as the first day was for resting. Hence, we were able to try the other regular dishes offered in the restaurant on the first and last day.
Just a reminder, this isn't a treatment for existing illnesses. Wellness retreats are more preventative. The doctor in Bioli also advised me to see a Neurologist (who later sent me to a Psychiatrist) due to some of the symptoms I was experiencing which I did in Bangkok. This was something that didn't occur to the doctor who checked on me when I first had my panic attack symptoms in the Philippines. She just prescribed me with pills against palpitation even if my ECG and other lab tests returned normal!
There are so many wellness retreats but Bioli is unlike most retreats. There are no morning yoga classes or raw vegan food (I also love programs like this, don't get me wrong). The activities are assigned are picked by doctors. It's like having medical check up but not in a sterile hospital, but on the green hills of Kojori. The therapeutic massages are done by wellness professionals and everything was guided. We also got educated on what exercises or movements was best for us. 
There's a wellness trend and due to its alternative nature, the word "medical" doesn't really mix with it. And this is something unique about Bioli because they combined the medical and the alternative. 
On one of our morning walks, we briefly chatted with the owner of Bioli. He, himself, is a medical doctor and had this vision of providing a healing place within nature in Georgia. No wonder that the retreat is unlike others as it is integrative where there's a balance of the scientific and the natural alternative.
You can book your stay here but I recommend you consult them directly regarding your wellness program to be properly advised.
Here's a video of what it looks inside Bioli Wellness Resort
Disclaimer: This post contains affiliate link/s. I may earn a small commission at NO extra cost to you when you purchase through this link.