Plovdiv, the charming Bulgarian city with thousands of years of history, was chosen to be the European Capital of Culture in 2019. With this honor came a boost in restoration efforts to preserve and display the city's rich heritage, making it an even more captivating place to explore. Marvel at the impressive blend of Roman, Byzantine, Ottoman, and Bulgarian architecture as you stroll through Plovdiv.
Over three weeks, we explored all the city has to offer and rounded up our favorite things to do in Plovdiv for you. Get ready to lose yourself in the winding streets of the Old Town, indulge in delicious Bulgarian cuisine, and discover the Roman heritage of Plovdiv. From the iconic Roman Theatre to hidden gems like the Mosaics in the Bishop's Basilica, Plovdiv is sure to captivate, inspire, and leave you longing for more. Let's get exploring!
Go on a Free Walking Tour
We did this on our second week in Plovdiv but I really like doing this when we first arrive in a place because it gives me a good overview not only about the history, but also about the things that you can do and see after the tour. 
The guides are usually good storytellers, entertaining and have inside stories. 
Our tour guide Adii from Free Plovdiv Tour did an amazing job and walked with us from the center, Kapana and the old town for 2.5 hours.
For those who haven't tried a free walking tour, it is free and you don't need to buy a ticket but a tip after is highly encouraged because this is the only way for them to sustain this service. 
Explore the Old Town
Once you've finished the walking tour, it's time to fully immerse yourself in the vibrant ambiance of the streets at your own pace. Be sure to explore the captivating churches, each with their own fascinating story to tell. 
And don't forget to grab a combined ticket to check out the house museums - more on the combined tickets later so keep on reading.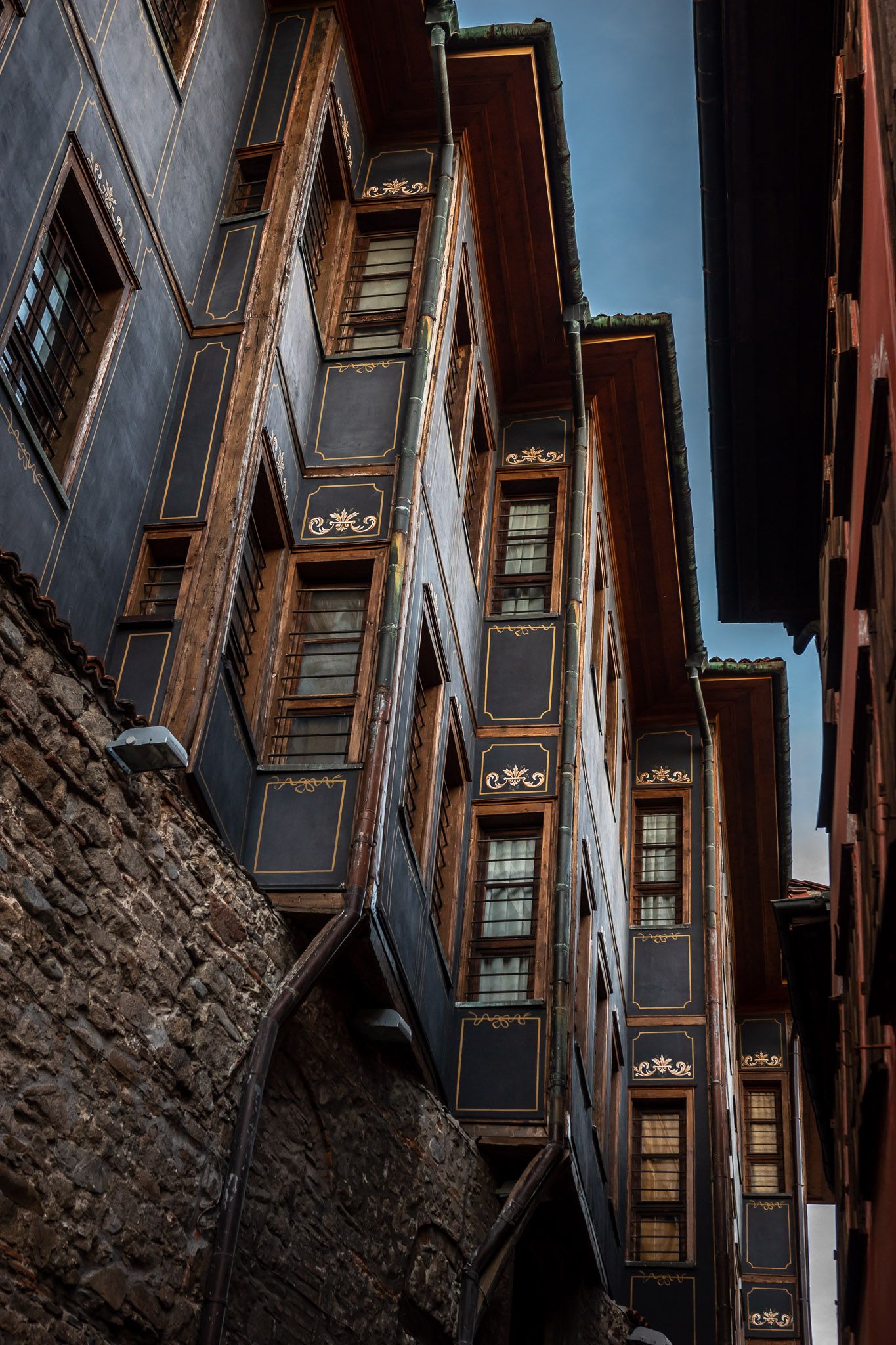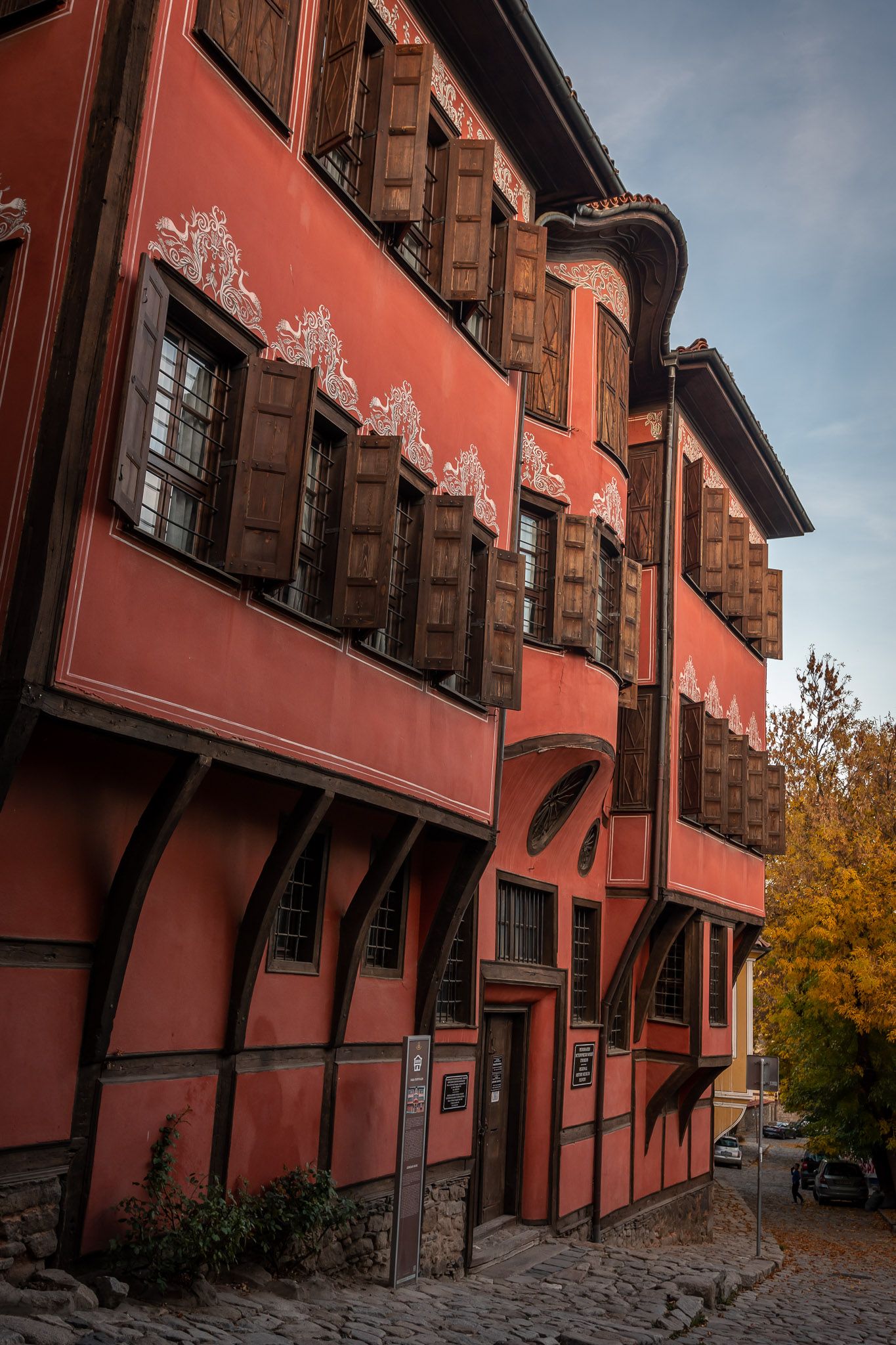 Dine and Explore Kapana
Kapana, known as the creative district of Plovdiv, earned its intriguing name, "The Trap," because of its narrow and winding streets that can make it easy for visitors to get lost or feel "trapped" within its labyrinthine layout. However, far from being a negative connotation, the name reflects the magnetic nature of the neighborhood, drawing people in with its artistic and cultural allure.
Since Plovdiv's successful bid to become the European Capital of Culture, this neighborhood has undergone a remarkable transformation, blossoming into a dynamic and vibrant urban area.
But my favorite part here is the food! Most restaurants here are of good quality but these two restaurants stood out:
Aylyakria: For Bulgarian and European food. You should also try their home made prune candy.
Street Chefs: For the best juicy burgers
Hike the 6 Hills
Just like Rome, Plovdiv is known as the city of seven hills, but only six hills remain. Adventurous travelers can embark on hikes the six remaining hills, with the majority of the trails being relatively easy and accessible. Get ready to immerse yourself in some of the most picturesque views that Plovdiv has to offer. We particularly enjoyed the view from Alyosha Monument.
Get Combined Tickets for Museums
If you plan to visit museums and paid sites in Plovdiv, the best way is to get combined tickets. There are so many sites in Plovdiv that you may have to buy different combined tickets to see most. For instance, the basilica is not included in the combined ticket for the house museums and so on.
Combo 1: House Museums and Ancient Theater
This combined ticket gives you access to 5 sites out of 9 and valid for 48 hours. It costs 15 lev for adults and 5 lev for students. Single tickets are usually 5 lev so this is a really good deal. 
Ancient Theatre
The Roman Theatre of Philippopolis is one of the most iconic landmarks in Plovdiv. It was built in the 1st century AD and is still used for performances today. The theatre has a capacity of up to 7,000 people and offers breathtaking views of the city.
When you visit the theatre, take a moment to appreciate its ancient architecture and imagine what it must have been like to watch a performance here thousands of years ago. If you're lucky enough, you might even catch a live performance during your visit.
Balabanov House 
Balabanov House is an excellent example of Bulgarian National Revival architecture. This beautiful house was built in the 19th century by one of Plovdiv's wealthiest traders.
Today, Balabanov House serves as a museum where visitors can learn about traditional Bulgarian customs and lifestyle during the National Revival period. The house features original furniture, clothing, and other artifacts that provide insight into this fascinating period in Bulgarian history.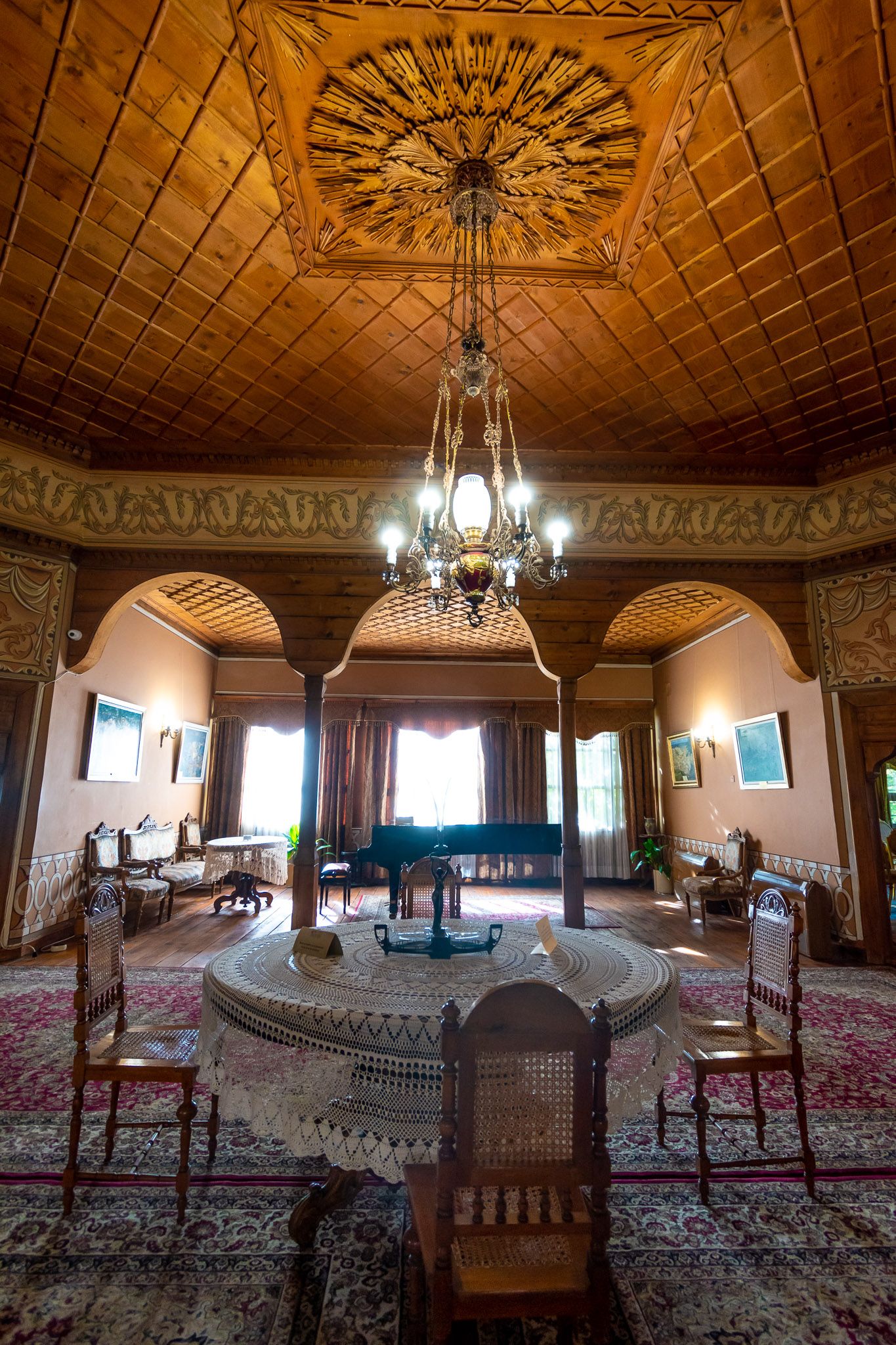 Hindliyan House
One of the main draws that led us to visit the Hindliyan House was its functioning rose water fountain. As soon as we stepped inside, the scent of roses enveloped us, creating an enchanting atmosphere. This unique feature adds an extra layer of charm and sensory delight to the experience of exploring this beautiful house.
The Hindliyan House is another stunning example of Bulgarian National Revival architecture that dates back to the mid-1800s. This magnificent house belonged to one of Plovdiv's wealthiest families - the Hindliyans.
Visitors can explore this beautifully preserved home with its ornate wood carvings, frescoes on walls and ceilings as well as impressive collections such as antique weapons or musical instruments from around Europe!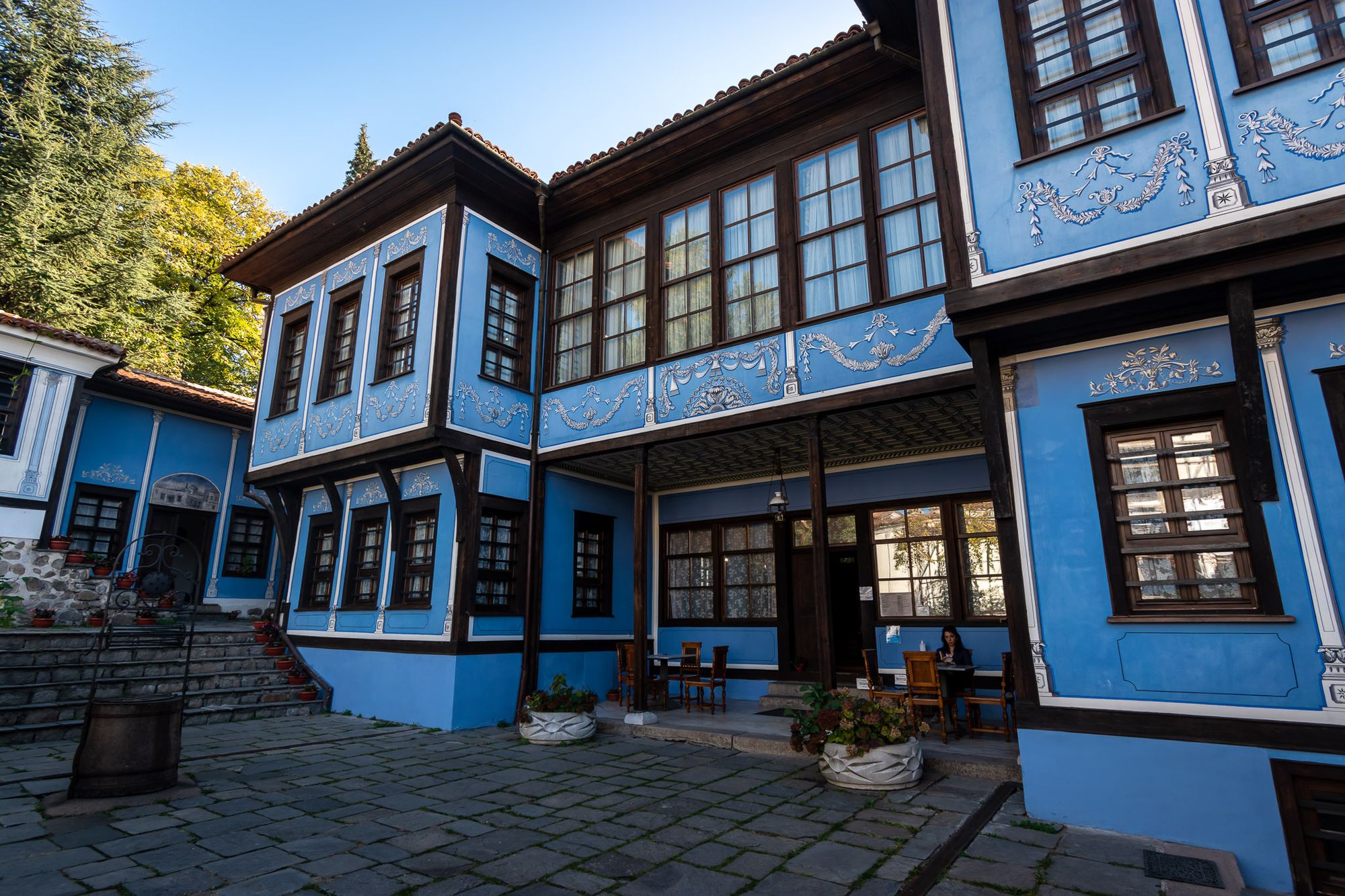 Hippocrates Pharmacy Museum
The Hippocrates Pharmacy Museum is a unique museum that showcases the history of medicine and pharmacy in Bulgaria. The museum is located in a beautifully restored 19th-century building and features exhibits that date back to ancient times.
Being a small museum, you only need a short amount of time here. Visitors can learn about the development of medicine through the exhibits, which include historic medical devices, books, and records. It includes two levels and a small garden of medicinal plants. The old medicine jars on the first floor pharmacy make entering this place feel like going back in time.
Kilanti House
The Kilanti House stands out with its distinctive fusion of Bulgarian Revival and Art Nouveau styles. Its facade is adorned with intricate floral motifs and decorative elements, while the interior features exquisite woodwork and vibrant stained glass windows. What makes it unique is the harmonious combination of architectural influences, creating a captivating visual experience that reflects the artistic sensibilities of the early 20th century.
Roman Stadium
For some reason, we got an extra entry to the Roman stadium! This is definitely one of the sites I recommend checking out because it's so unique you wouldn't guess where it's located.
The H&M store!
We started at the Eastern section of the Roman stadium which is under H&M. And that was really cool because I have never seen an ancient structure under a contemporary store. 
Why is it even under a shopping store? 
The Roman stadium of Philippopolis was only discovered in the 1920's when homes and building were already built on top of it. Buildings would have foundations and those foundation would lead them to see the Roman ruins. Apparently, the home owners of that time never reported finding these ruins because they will be relocated outside of the center if they did so.
I did shop after. :)
Outside of H&M, there are other areas that are also under buildings and one exposed area is at the center and open to the public.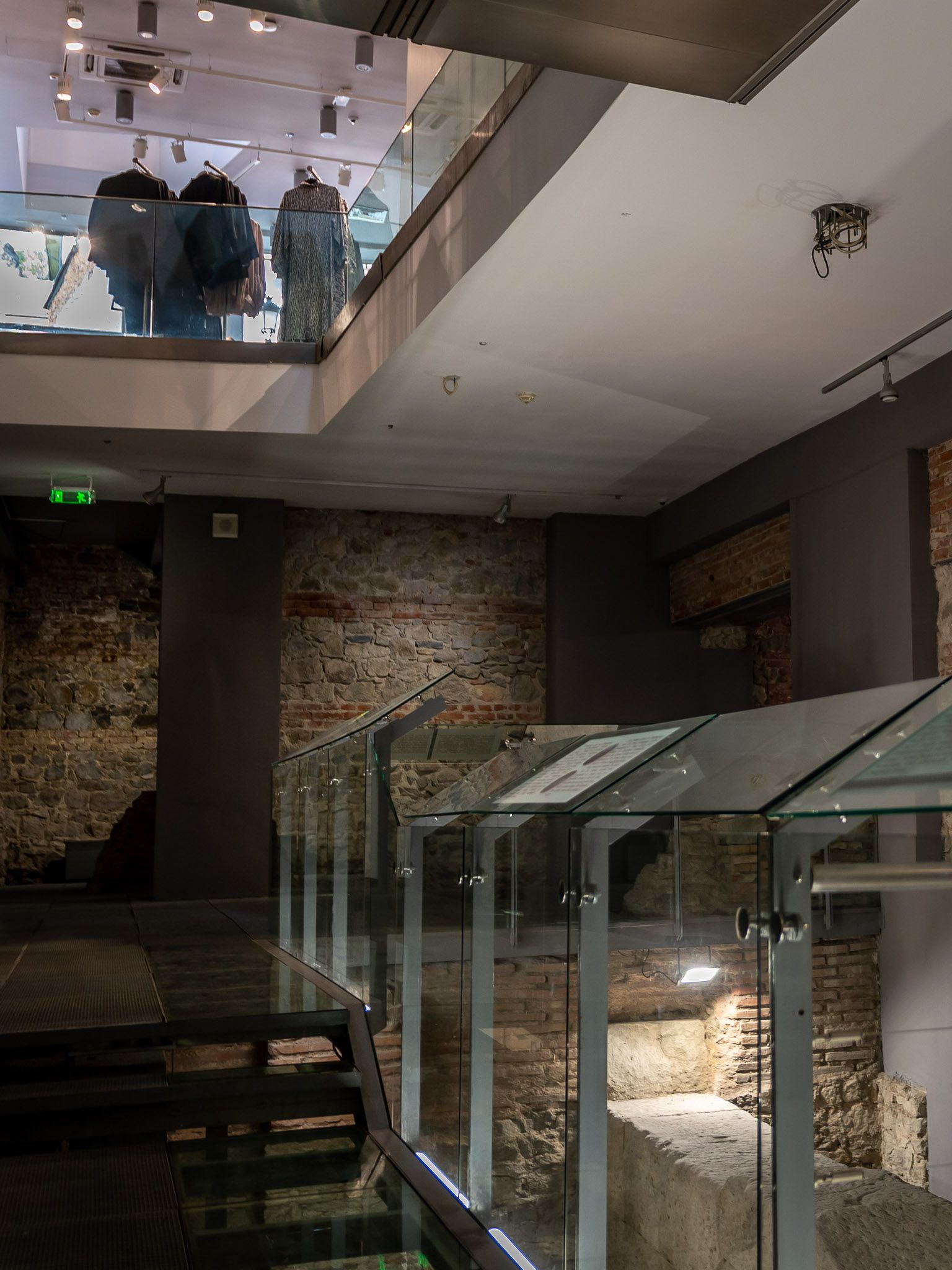 Other museums which we didn't visit:
Nedkovich House

Ziatyu Boyazdhiev permanent exhibition
Stambolyan House
Among the 9 sites, I recommend combining a few house museums, the ancient theater and stadium.
The 5 sites can be done in one day but we did it for 2 days because we were not in a rush.
Combo 2: Basilica Mosaic museums
Bishop's Basilica of Philippopolis and Small Basilica
This combined ticket is only for 2 sites and only costs 15 lev. It costs more than the previous combined ticket but the Bishop's Basilica alone is a massive site and we spent a couple of hours in it because they have some interactive activities and games on the 2nd floor.
We have never really read about this place in blogs and that's because it was just opened in 2020 to the public. I do not see much promotions about it but it is one of the places I recommend visiting. The mosaics and the preservation efforts were very impressive.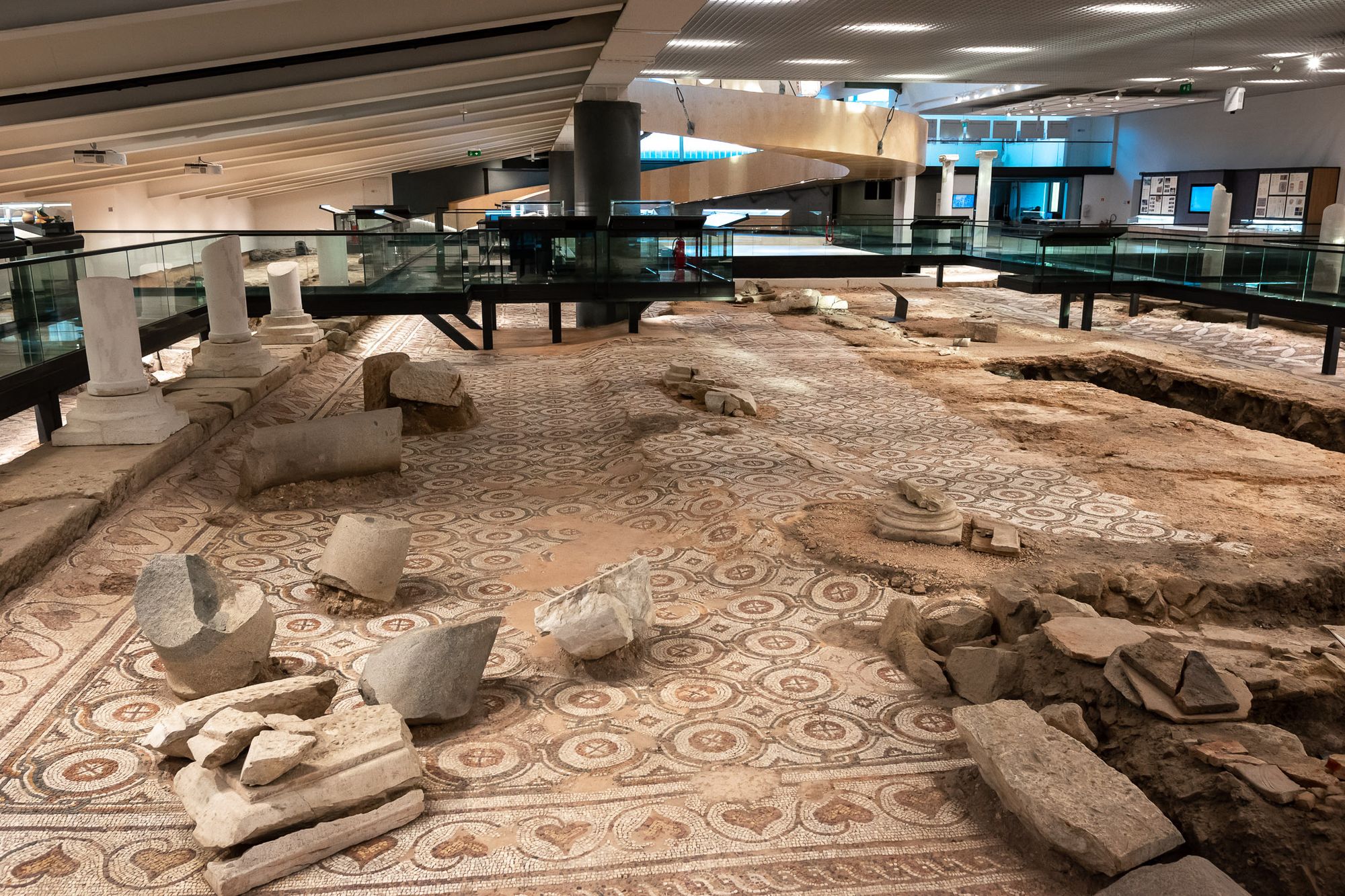 Small Basilica
This museum was opened earlier than the Bishop's basilica. Aside from the mosaics, the baptism area is still fully preserved. On the second floor, there's a documentary film viewing area about Plovdiv and things to see here. 
Other Museums
These are other museums which we checked out through single tickets, usually around 5 or 6 lev. Some of these are also included in another set of combined tickets.
Regional Ethnographic Museum of Plovdiv
As you stroll through Plovdiv's Old Town, you can't miss this museum as its facade stands out from the rest with a lovely garden filled with blooming roses. Inside, you'll find a collection of artifacts and exhibits that tell the story of Plovdiv's history and culture from ancient objects to traditional costumes.
Trakart Museum
This is part of another combined ticket but we only paid for a single ticket of 5 lev. It's a smaller museum of Roman mosaics featuring one particularly beautiful one. This was found 30 years ago when they were building the subway. You can still walk on the Roman road just outside the museum. If you do not have a lot of time, I recommend visiting just the basilicas as they feature a bigger collection of mosaic.
Archaeological Museum 
The single ticket costs 6 lev per person. It is a small museum but holds enough artifacts from the Thracians, a treasury and Roman ruins and mosaics. It may not be for everyone but history nerds like us enjoyed our visit here.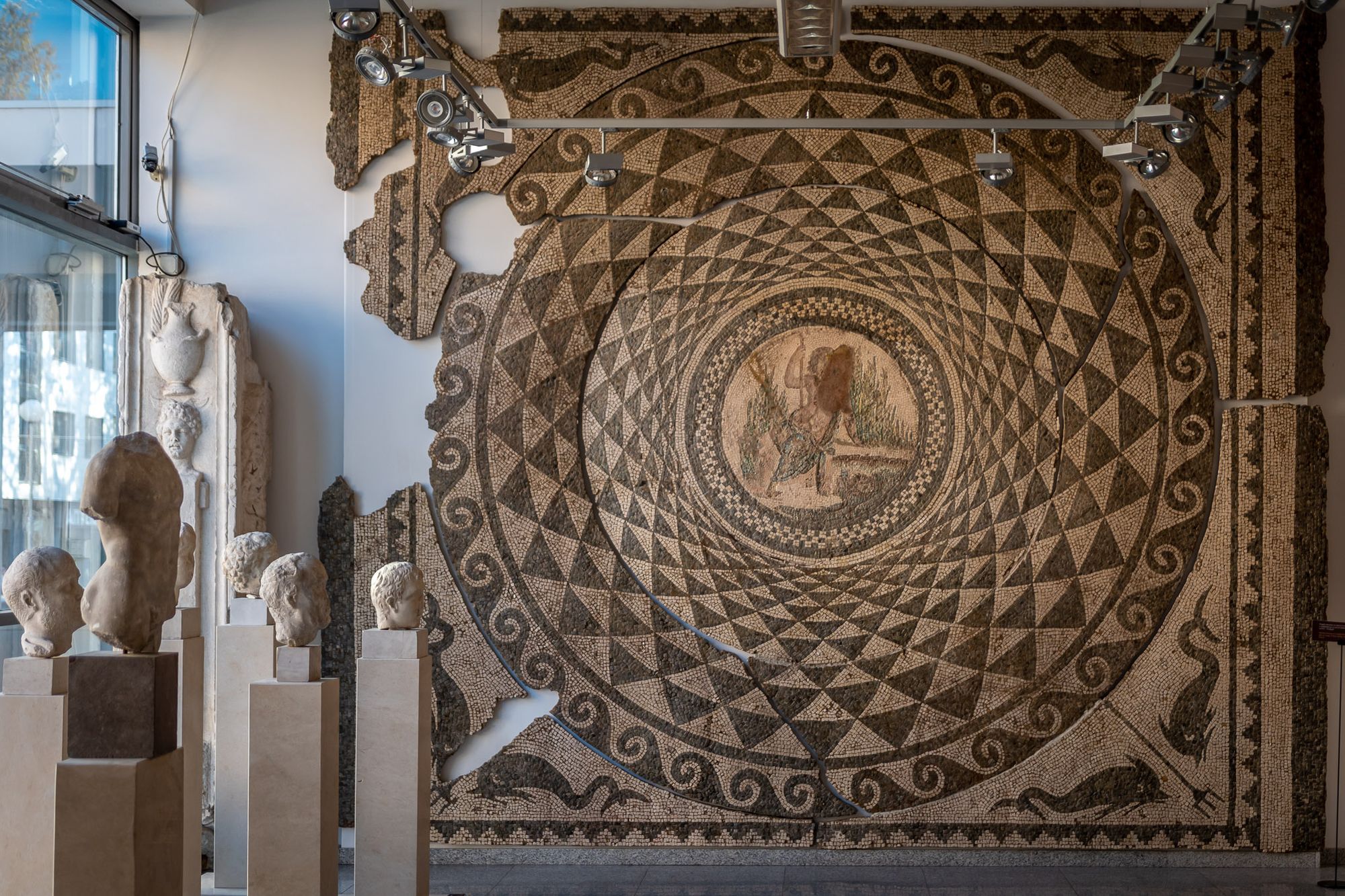 Day trips from Plovdiv
While the city itself offers plenty of attractions and landmarks worth exploring, you might also want to embark on a day trip to discover some hidden gems in the surrounding region.
One option is to head to the enchanting town of Bachkovo, situated just 30 minutes away by car. Here you can visit the second largest monastery in Bulgaria, the Bachkovo Monastery, dating back to the 11th century.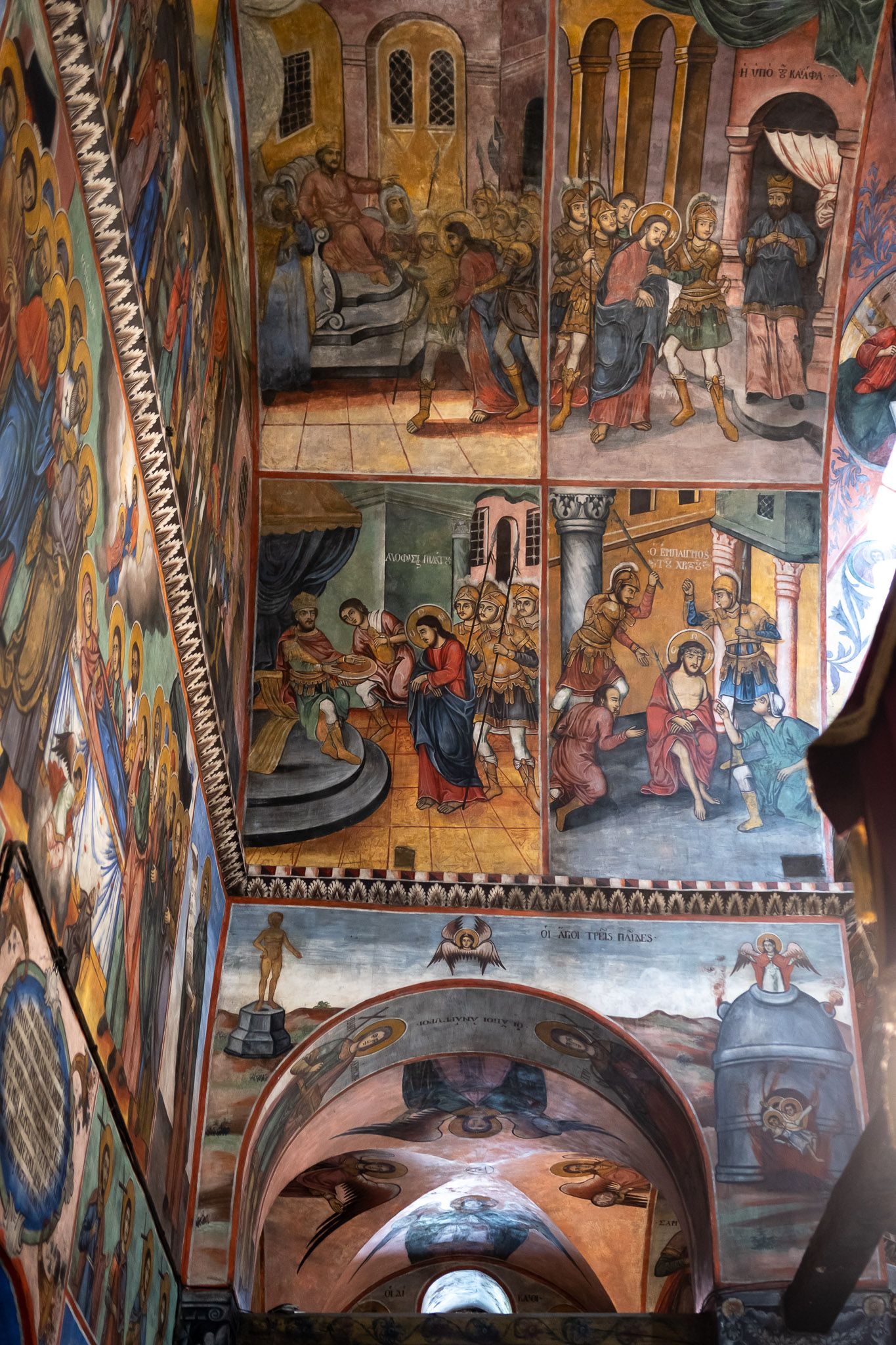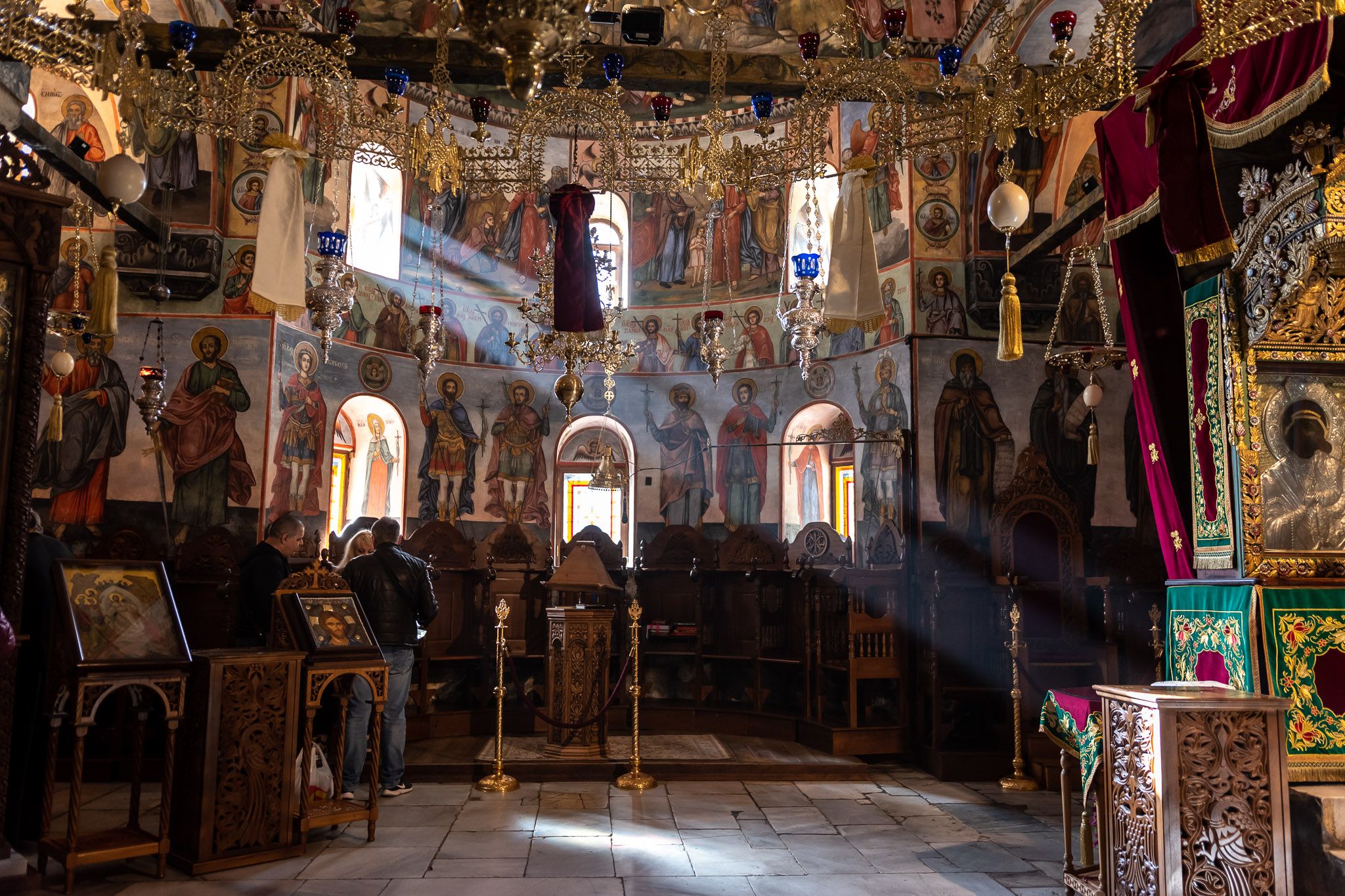 After a quiet time in the monastery, head out to hike the surrounding mountain where you will continue to find small chapels nestled in the rocks and trees.
On the way home, you can stop over at Asenova Fortress which is just nearby the monastery.
Where to Stay
Mid-range
Our personal recommendation:
South Panoramic Apartment in the art district of Kapana
We found the perfect apartment within Kapana which is also close to the old town. We chose this because we want to be near the good restaurants. The location isn't only perfect but the view from our balcony as well. 
We usually don't cook breakfast but we started doing so here because we want to enjoy the view every morning.
It's a one bedroom apartment that's good for a couple but they also accept a group of four. I guess the two other people would sleep on the couch which transforms into a bed.
It has everything we need, a big kitchen and a washer which was perfect for two and a half weeks of our stay. The dining table doubles as our work desk too.
It is super clean and the first apartment we had in Bulgaria where there's a partition between the shower and toilet area. Throughout our month long travel in Bulgaria we found that other places has no partition so the entire bathroom gets wet after every shower. We didn't have that problem here.
For other budget ranges, consider:
Budget
Check out Hiker's Hostel which is only 10 EUR per person per night and is perfectly located within the old town.
Luxury 
If you want to splurge, then The Emporium Plovdiv - MGALLERY is a five star hotel that just newly opened in 2022 and is also centrally located in the old town.