Otranto is a coastal gem on the Adriatic sea in the Apulia region of Italy. It is not only an ideal destination for a day trip but also worth considering for an extended stay. 
Getting there by public transport: This day trip can be done even if you do not have a car. Otranto can be easily reached by bus or train from Lecce. We prefer the bus as it is direct. We were here during the shoulder season, so the only direct option was the bus operated by FSE (the train company) which only runs on Sundays as a rail replacement service. On other days, you can take the train but you will have to transfer and it takes more time.
The bus costs EUR 2.90 per person and takes 45 minutes from Lecce. The bus stop is near the train station and you have to buy tickets in advance either at the station or online (the trenitalia app works great).
If you are visiting in high season from mid June, there are direct trains as well as more buses operated by other companies that stop closer to the center. Always verify the schedule on Cotrap or the bus company website - we were warned by the tourist information that Google Maps shows a wrong schedule of buses that only operate in high season.
This blog post is a Do-It-Yourself day trip but if you want a more relaxed day trip that's already planned for you, you can check out this highly rated organized day trip from Lecce which includes private transfer and a tour guide:
Explore the Old Town
Taking the first bus has its perks as we arrived on an empty historical centre. It was before 9am and most shops have just opened and tour groups have not yet arrived. 
Admire the beautiful architecture, quaint shops selling local crafts and souvenirs, and perhaps even stumble upon hidden gems tucked away in unexpected corners.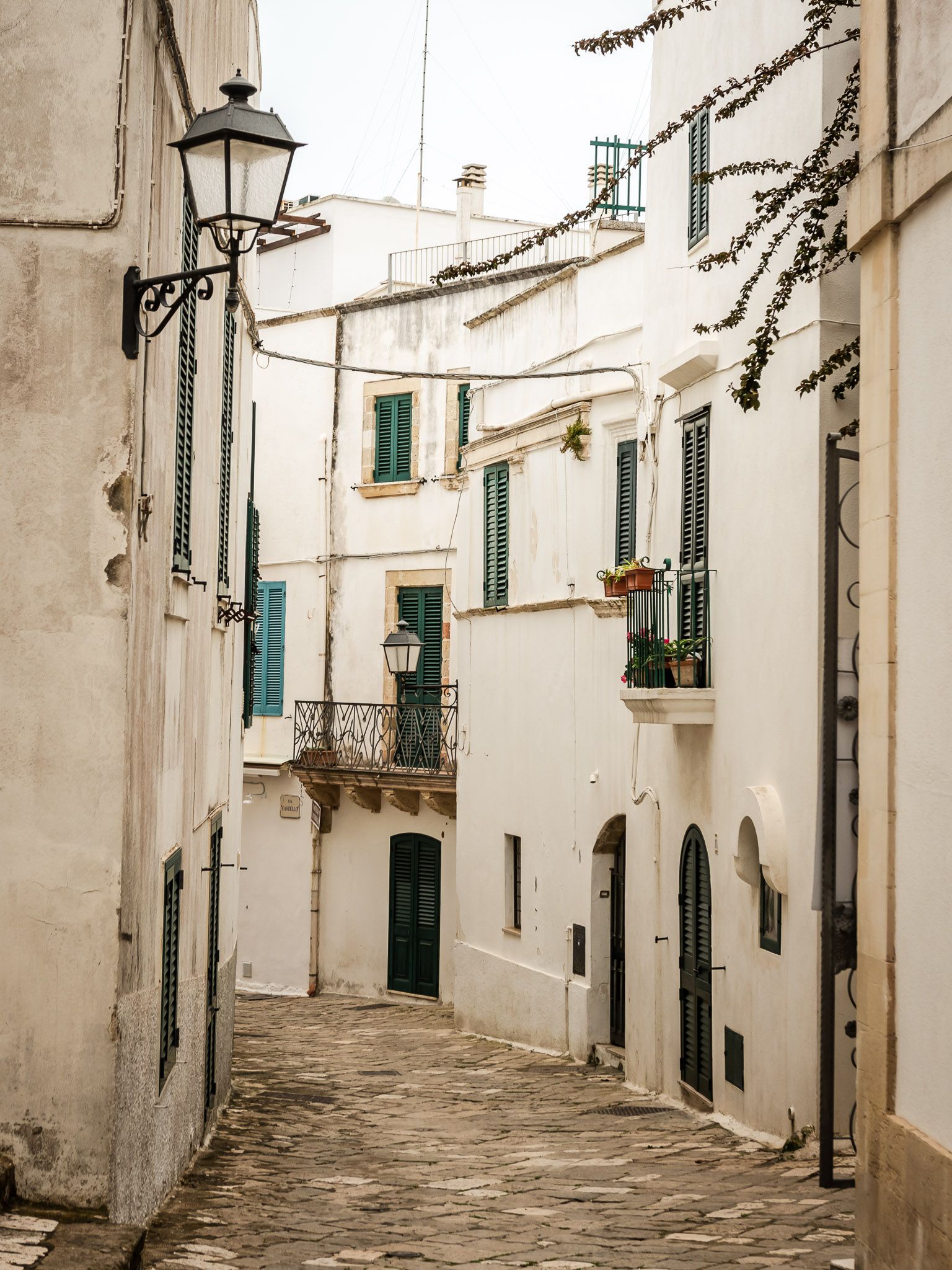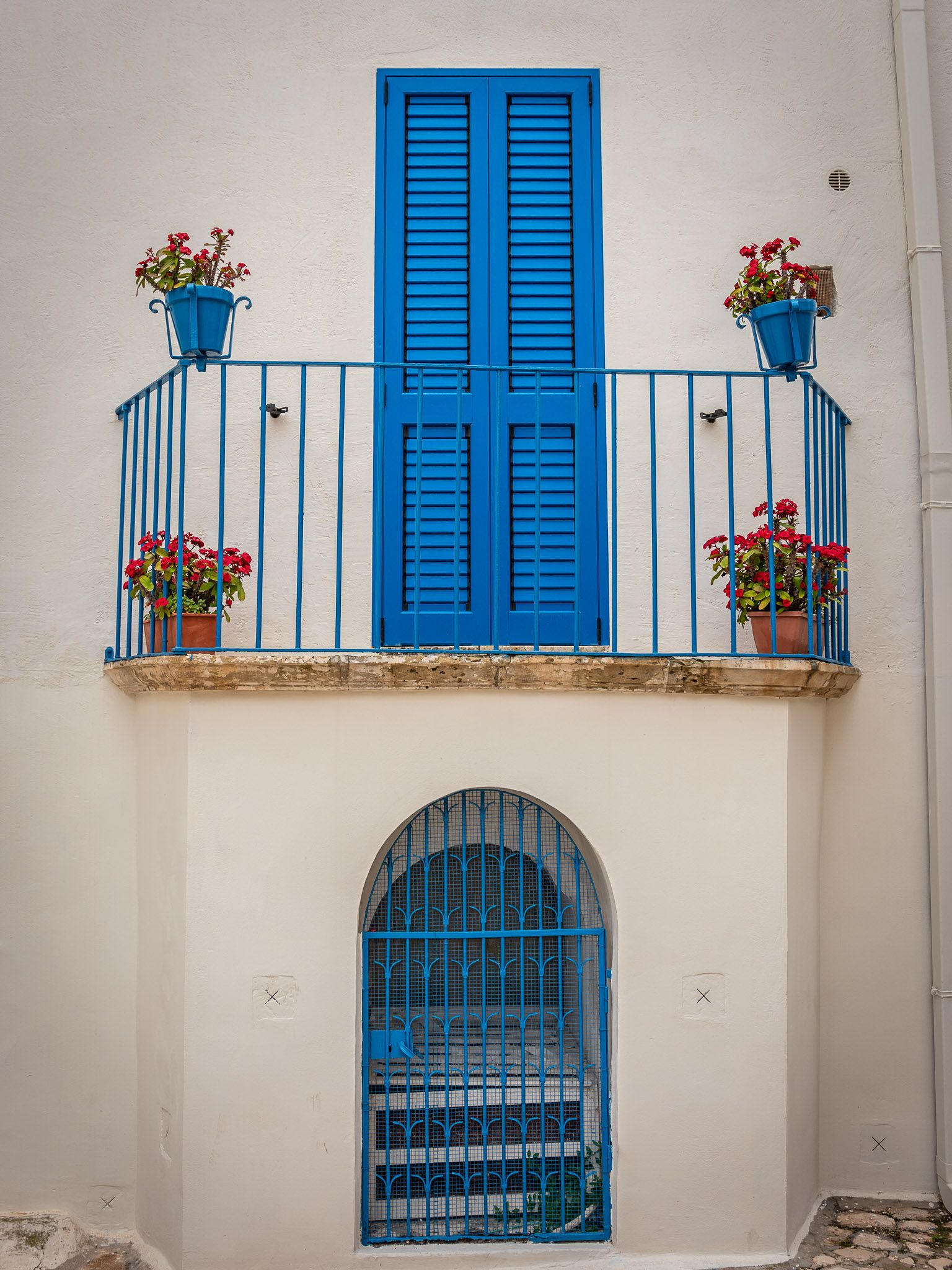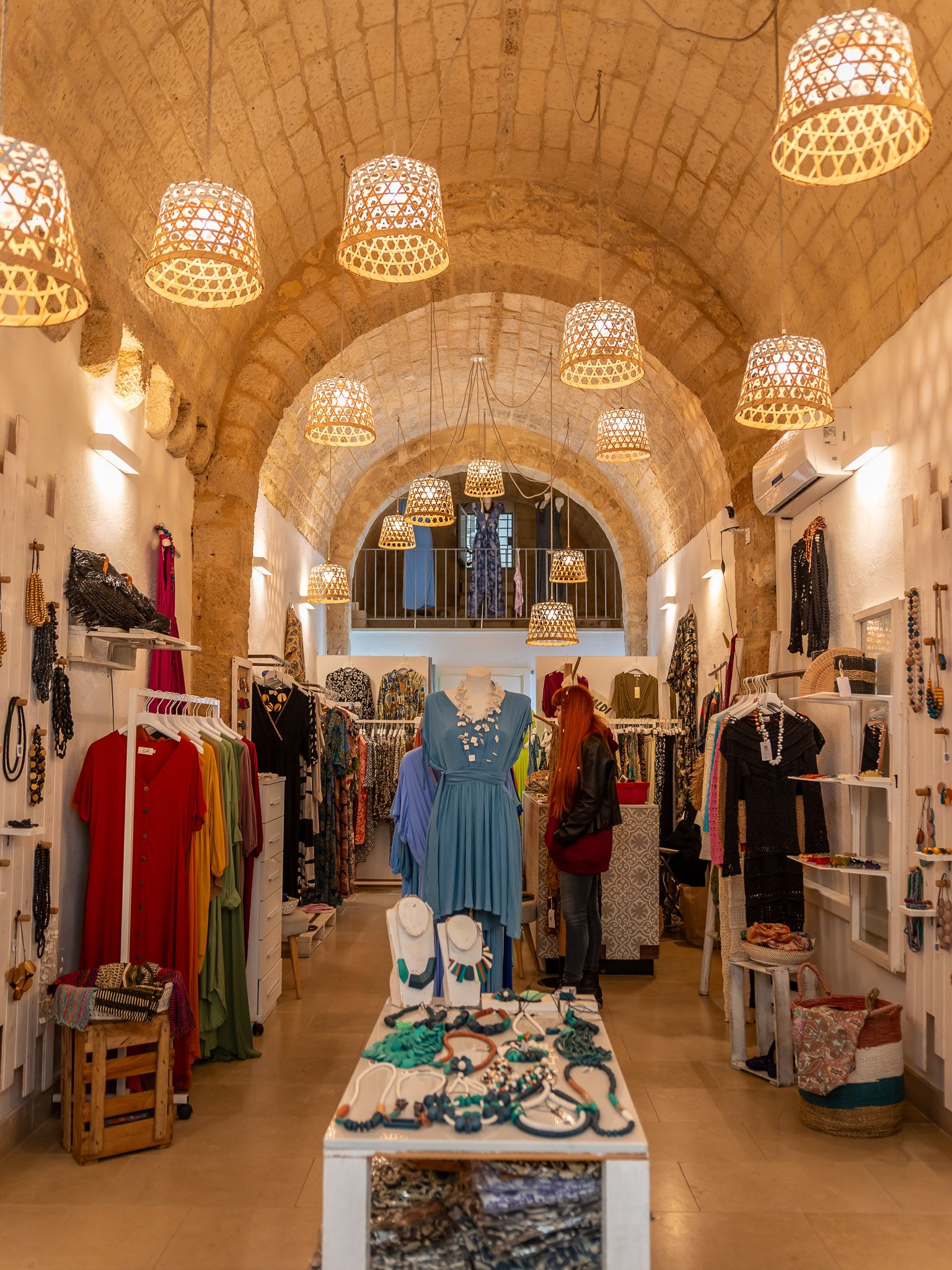 Cathedral of Santa Maria Annunziata
Our first church stop is the incredible Otranto Cathedral, also known as the Cathedral of Santa Maria Annunziata. This stunning cathedral was built in the 11th century and is a true architectural wonder with fascinating Byzantine influences.
Inside, you'll be mesmerized by the mosaic floors with intricate designs and patterns. From admiring the mosaic floor, slowly look up. The cathedral's golden ceiling is adorned with beautiful religious motifs that will also leave you in awe. Search for the bones on the wall. And don't forget to explore the lower floor, where you'll find a crypt with frescoes on the wall.
Have a Sweet Breakfast
There are a number of cafes that line the narrow alleys of Otranto. We went to Borghi D' Otranto because of the outside seating where you can people watch or simply admire the charming street.
We had a freshly baked croissant (EUR 1.50) and a pasticciotto Leccese (EUR 2). We accompanied it with a cappuccino (EUR 2) and a creamy ginseng coffee (EUR 1.80).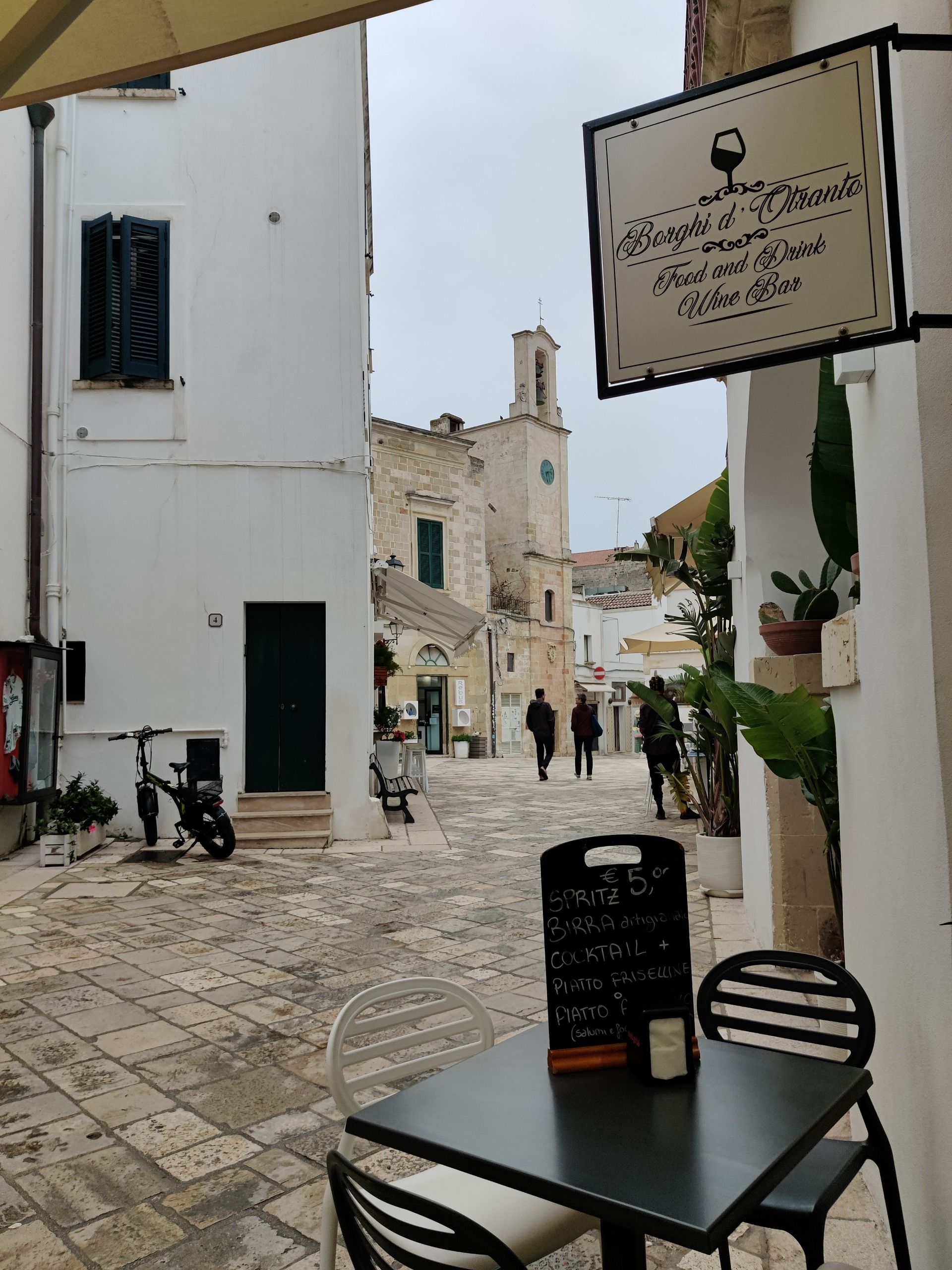 Chiesa di San Pietro
Next on our itinerary is a visit to Chiesa di San Pietro, a small Byzantine church with exquisite frescoes. Step inside this charming place of worship and marvel at its artistic treasures.
They also provide some leaflets in different languages so take your time to absorb the historical significance of this hidden gem.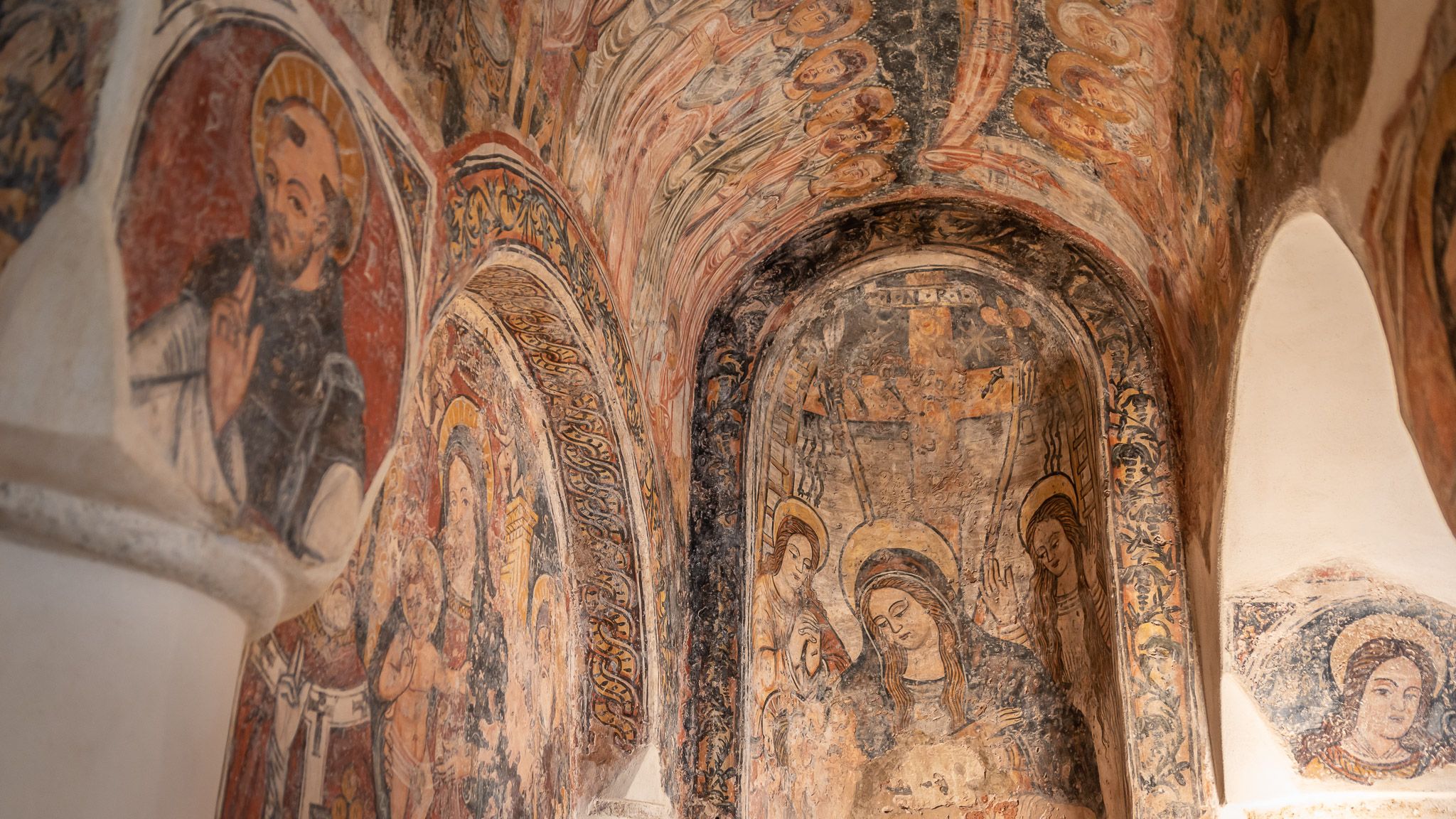 Castello Aragonese
As we continued our exploration, we can't miss the impressive sight of Otranto Castle - Castello Aragonese. While reviews suggest that the interior may not be worth the price, don't miss out on capturing panoramic views of the surrounding area from outside.
Take a moment to appreciate its beauty and imagine its historical significance as a defensive fortress guarding against invasions from centuries past.
 Lunch at ICON Restaurant
For an exceptional lunch experience in Otranto, head over to ICON Restaurant. Their tantalizing lunch tasting menu is good value at EUR 28 or opt for the wine pairing option for EUR 38.
Their tasting menu is from the region, seasonal and creative. It was May and we had Polpette di Pulpo (octopus balls), Frisella di Mare (frisa bites with fish), Parmigiana Salentino, and Pasticciotto with creme brulee, apples and strawberry.
A degustation takes time so make sure you're not in a rush. Our lunch was almost 2 hours. Alternatively, their a la carte options looked interesting as well.
Return to Lecce
Our visit was cut short due to the heavy rain. We would have stayed for an aperitivo or maybe hang out at the beach if the weather was better. We decided to head back to the bus station and catch the 3 pm bus back to Lecce.
Or Stay Longer
We were based in Lecce but I can also imagine staying here for more than a day so as to enjoy the sunrise, sunset and avoid the day tripper crowd. This will also give you more time to explore and swim at the beaches nearby.
San Pietro Otranto is one of the good options I have checked that is right in the heart of the old town and rooms that offer a romantic view.
Summary
Start your day early: Catch the first bus from Lecce ensures you have ample time to explore all that Otranto has to offer.
Immerse yourself in history: Don't miss out the Otranto Cathedral and the castle
Take leisurely walks: Explore the charming streets and narrow alleys of Otranto, walk along the beautiful coast, allow yourself time to appreciate its unique ambiance.
Indulge in local flavors: Treat yourself to the delicious pastries and traditional dishes that Otranto has to offer.
So, whether you're planning a day trip or considering an extended stay, Otranto promises to captivate you with its coastal allure and rich history. Let this charming town be a part of your own travel story.
Safe travels and may Otranto's magic continue to inspire you on your journeys!