Embark on a stress-free excursion starting from Lecce, where we'll explore the captivating towns of Galatina and Gallipoli. These enchanting destinations are conveniently close to each other and easily accessible by a slow but direct train, making it effortless to visit both in just one day. 
Galatina
We started our day by taking a short and easy train ride from Lecce to Galatina, a charming town that is conveniently located along the same railway line as Gallipoli. The journey only took us 45 minutes, and as soon as we stepped off the train, we were immediately drawn to the town's mini Lecce-like ambiance.
Galatina welcomed us warmly as we explored its streets, which were adorned with centuries-old buildings that had a rich history. One particular highlight on our itinerary was the magnificent Basilica di Santa Caterina d'Alessandria.
Basilica di Santa Caterina d'Alessandria
The Basilica, built in 1383, impressed us with its exquisite artistry and religious significance. Stepping inside, we were immediately struck by a sense of awe. The walls were adorned with intricate frescoes that took us on a fascinating journey through time, depicting scenes from biblical stories and the lives of saints.
The artistry displayed in these frescoes was truly remarkable, showcasing the talent and devotion of the artists who created them so many years ago. We were amazed by the vibrant colors that still retained their brilliance. It felt as though we had entered a living museum, where history came alive before our eyes.
What made our visit even more special was that admission to the Basilica di Santa Caterina d'Alessandria was based on donations, making it accessible to visitors from all walks of life.
Chiesa Madre dei Santi Pietro e Paolo 
Continuing our exploration of Galatina, we stumbled upon another architectural gem - Chiesa Madre dei Santi Pietro e Paolo, also known as the Mother Church. Its grand façade enticed us to step inside and discover its hidden treasures.
Upon entering, we were greeted by a serene and reverent atmosphere. The ornate decorations adorning the altar and walls showcased Galatina's rich religious heritage. We took our time to admire the intricate details carved into every surface, a testament to the craftsmanship of those who built this magnificent structure.
Try out the Pasticciotto
Make sure to try the pasticciotto in Galatina, where it originated. This shortcrust pastry with a creamy filling is a local specialty which you can also find in most cafes in Salento. We had a delicious one from a bakery near the Basilica di Santa Caterina d'Alessandria. It's a delightful treat that perfectly complements your visit to the basilica and allows you to experience Galatina's culinary heritage firsthand.
Where to Stay in Galatina?
The old town is pretty relaxed so if you want a quiet base then this is the place for you. I recommend staying in the center. 
For mid-range, Casa Vacanza Vico Maroncelli is central and nicely decorated.
For luxury, check out the highly rated Amira 1899 Luxury Suite where you can pamper yourself in a hot tub or relax in a sauna.
Gallipoli
After our delightful time in Galatina, we hopped on a short train ride to reach the coastal town of Gallipoli. As we arrived, the refreshing scent of the sea filled the air, setting the stage for a culinary adventure.
Seafood in Gallipoli
Gallipoli is a seafood lover's paradise, thanks to its location on the Ionian Sea. We couldn't resist trying the local specialties at Trattoria Santa Monaca, a renowned restaurant in the old town. One dish that stood out was the succulent purple prawns cooked in salt. You can also have it simply grilled as it can be too salty. These local delicacies boasted a delicate flavor and vibrant color, offering a memorable taste experience.
To complement our prawns, we savored a flavorful fish soup brimming with mussels, clams, and squid. The broth was skillfully infused with herbs and spices, creating a symphony of flavors that delighted our palates.
Our meal at Santa Monaca, including drinks, came to a total of EUR 62, a reasonable price for the quality and quantity of food served. Portions were so huge that we didn't have space for dessert.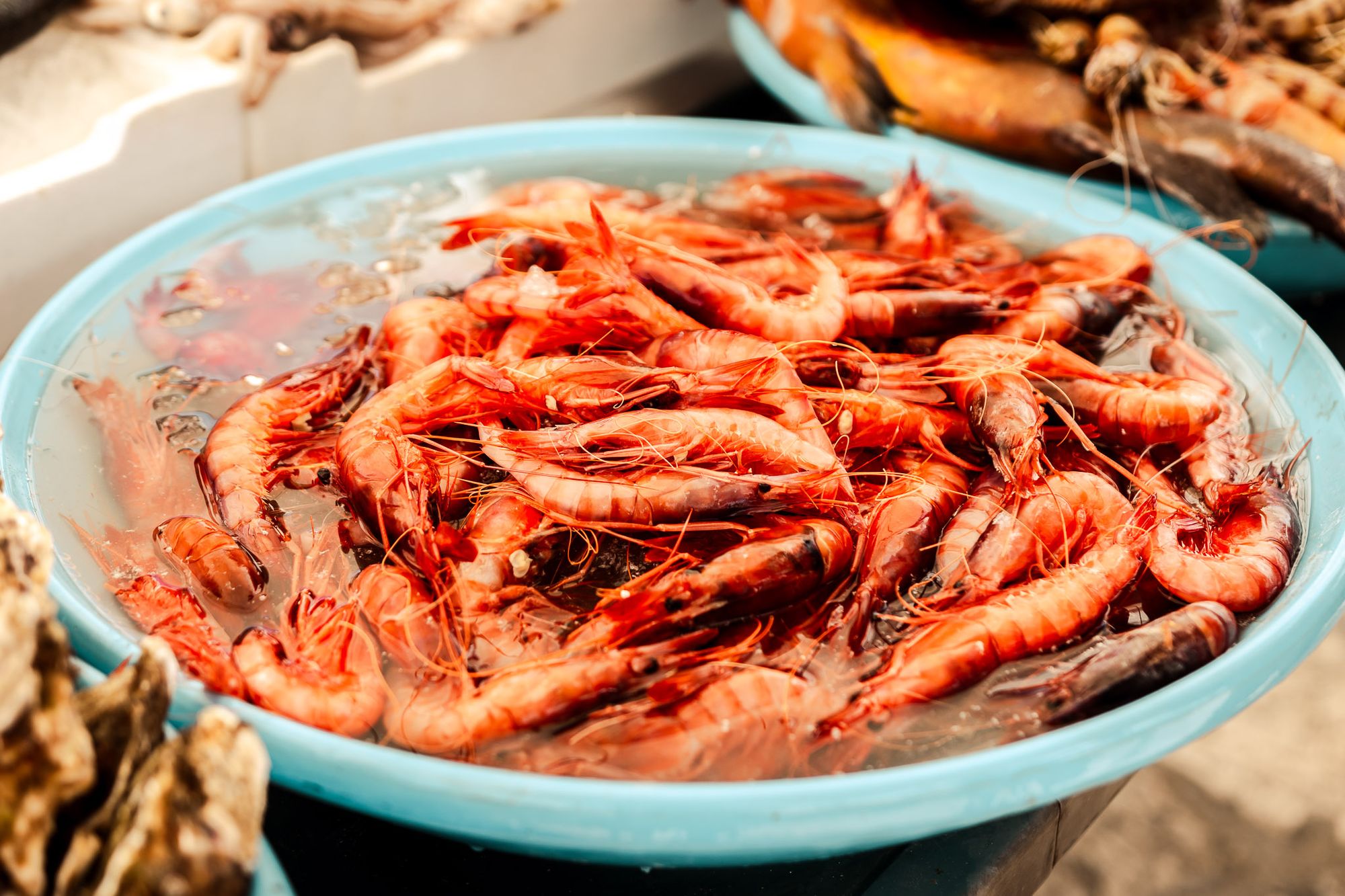 Basilica Concattedrale di Sant'Agata
Also known as the Gallipoli Cathedral, it holds deep religious importance in this town and is dedicated to their patron saint Saint Agatha. Its history dates back several centuries, and as we wandered through its hallowed halls, we couldn't help but feel a connection to those who had come before us.
Hooded Penitents
While exploring one of the churches by the coast, I was shocked to see a hooded mannequin as I entered one of the churches simply because I wasn't expecting that and didn't do much research prior our visit. This is just a model of the hooded penitents that parade barefoot during Lent and are covered to protect their identity.
We found this at the Church of the Holy Crucifix just along the coastal road. They also have some photos of the penitents during Holy Week.
There are a few more churches that you can explore within the old town but these two are what I found most fascinating.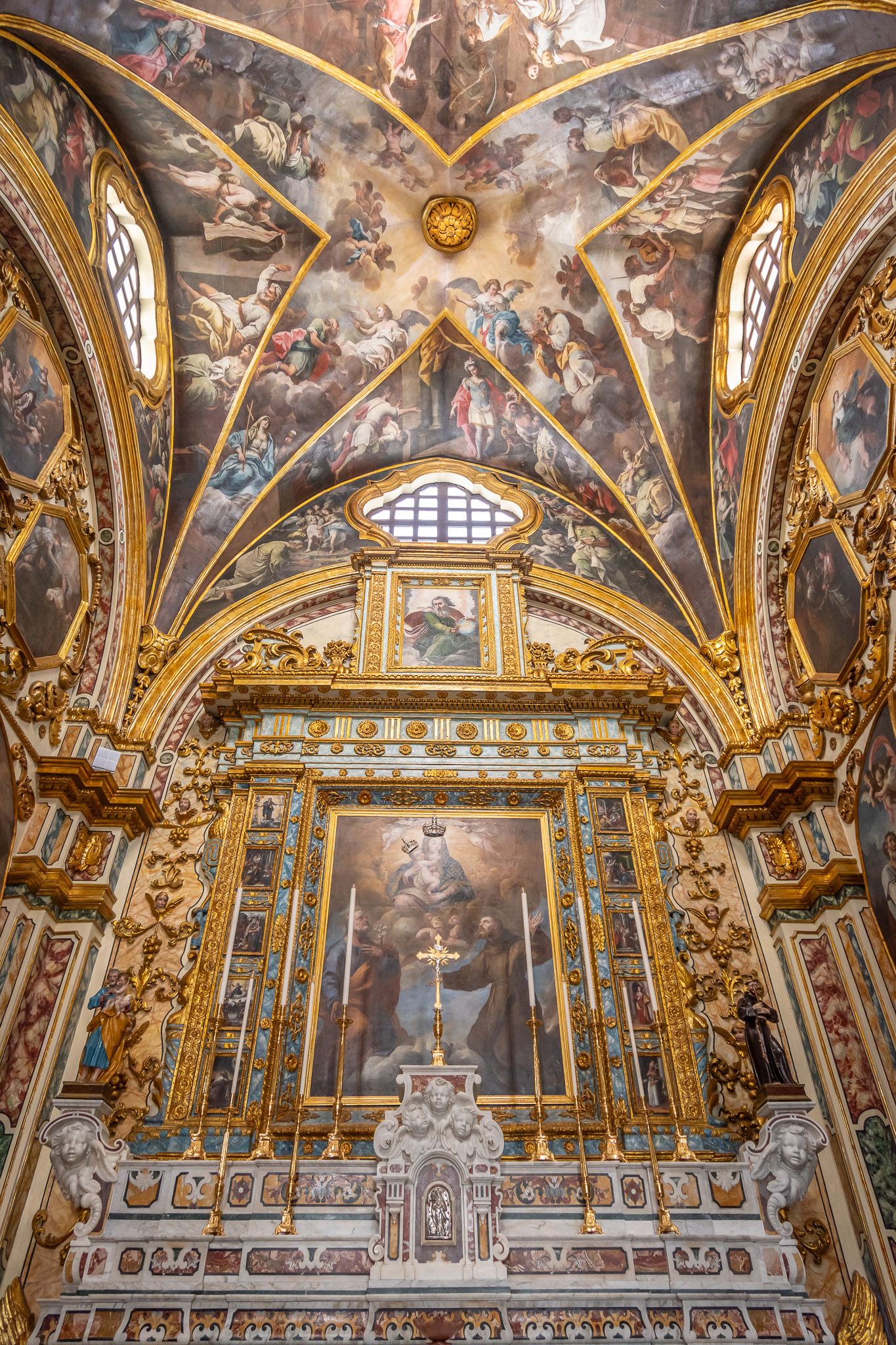 Take it Slow at a Café
When in Italy, take it slow. We settled into our seats and ordered comforting cappuccinos – creamy concoctions topped with delicate foam. As we sipped our drinks, we savored both their rich flavor and the relaxed atmosphere surrounding us.
Fontana Greca
The Greek fountain, believed to be built around 3rd century BC, is just located outside the fort of the old town so we visited this as we headed back to the train station.
We were here in the late afternoon and also watched fishermen and locals transact by the shore. There's also a church that you can visit from here.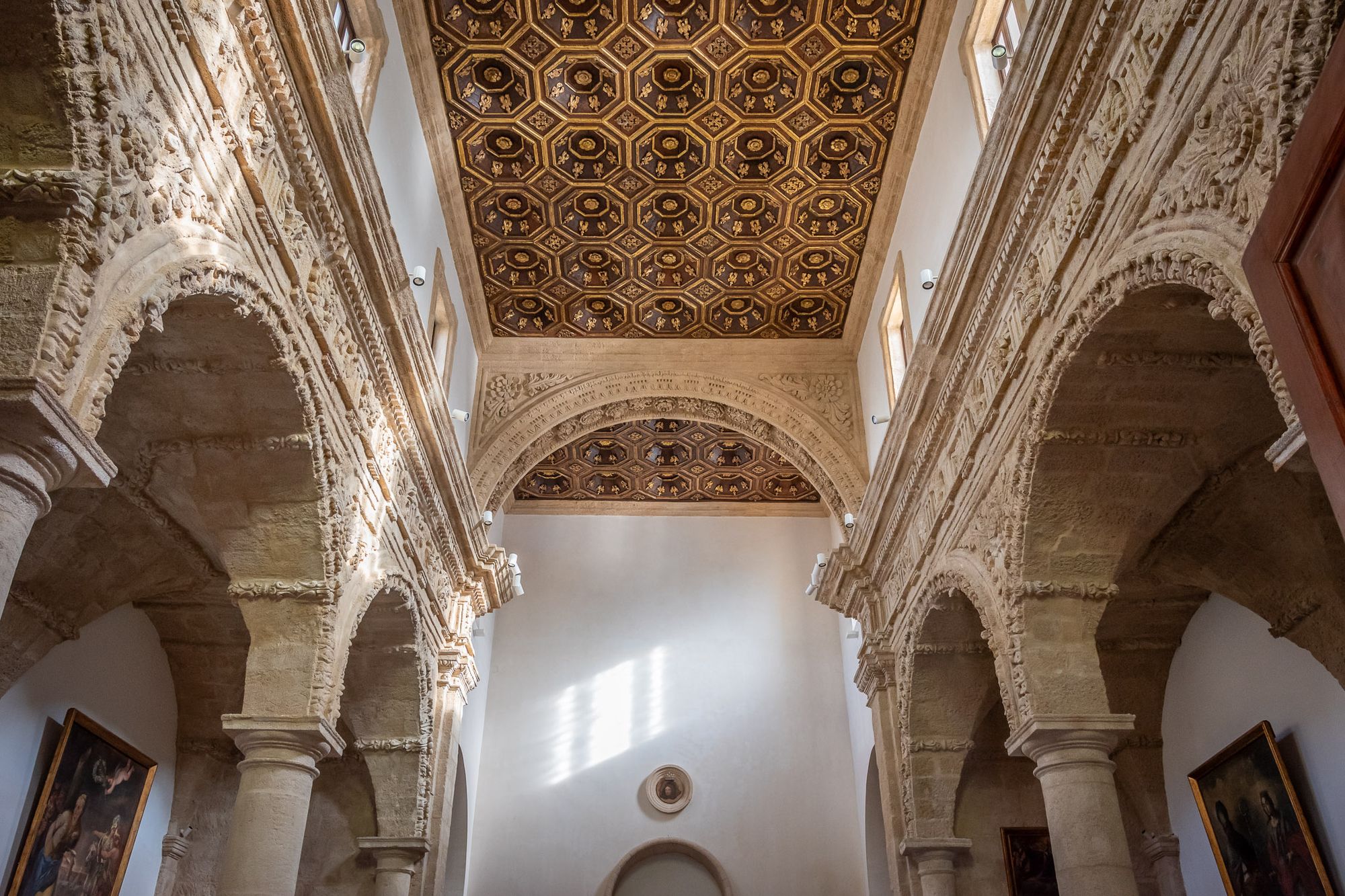 Where to Stay in Gallipoli?
Coastal towns in Italy tend to be pricey but you can still find a place on a mid-range budget. Check out Centro Storico Casa Nel Cuoro
If you're feeling luxurious, check out the 4-star Palazzo Presta in the center of the old town.
https://www.youtube.com/watch/4yqARfS5ybU
Conclusion
Our day trip to Galatina and Gallipoli from Lecce proved to be a rewarding journey filled with historical marvels, tantalizing flavors, and the ease of travel. Thanks to the convenient train connections, we seamlessly ventured from one town to another, immersing ourselves in their unique charms.
If you want something more convenient and you do not have your own car, getting a private transfer is the way to go. Check out this full day tour of Galatina and Gallipoli. They provide a comfortable airconditioned car with a private driver from Lecce which really makes a difference especially during the hot peak summer season and saves you the long trip in the slow train. You still have the independence to get around and explore on your own. Combine this with the itinerary we have provided above. Have fun!