Warning: This isn't my usual all-happy travel blog and guide. It contains anecdotes of my unpleasant experience on an island I once called "Paradise". Do not continue reading if you're a sensitive Filipino who's just all proud of our country (our beautiful islands and its inhabitants are not perfect), or if you are a tourist guilty of exploiting foreign places and have no regard to locals (which I bet is rare in this travel community).
My first time in El Nido was in 2012, I went back earlier this year to celebrate the New Year. Since 2012, a lot have changed and I did not even recognize the town. Hostels and Inns were in every corner. This must be a good sign for a place with developing tourism. But is it?
A typhoon has just left the area when we arrived and some streets were flooded. Flooding was previously uncommon but I suppose the sudden rise in infrastructure may have contributed.
Luckily, the flood subsided as soon as we arrived. However, ferries going to Coron were cancelled for the next days. That meant more stranded tourists in El Nido.
We arrived at night and went out to have our first cooked meal after 5 days in a detox retreat center. We felt deprived and didn't stop there. We drank until, I can't remember, must be until 4am. Drinking after a detox retreat wasn't a good idea but we were on party island before the New Year. I just recall my friend dropping me by the hostel. I had to climb the 3rd deck of the bed. I tightly gripped on the rails thinking to myself it would be stupid if I fall on this due to being so drunk. I successfully got to the bed and fell asleep, face down with my small backpack still on me.
It has transformed into such a great party island. It reminded me a bit of Boracay before its rehabilitation. While it is indeed fun, is it really good for long-term? Imagine drunken people vomiting on the shore, trash everywhere. The good thing is that liquors are banned near the shore so you would not accidentally step on broken glass of beer.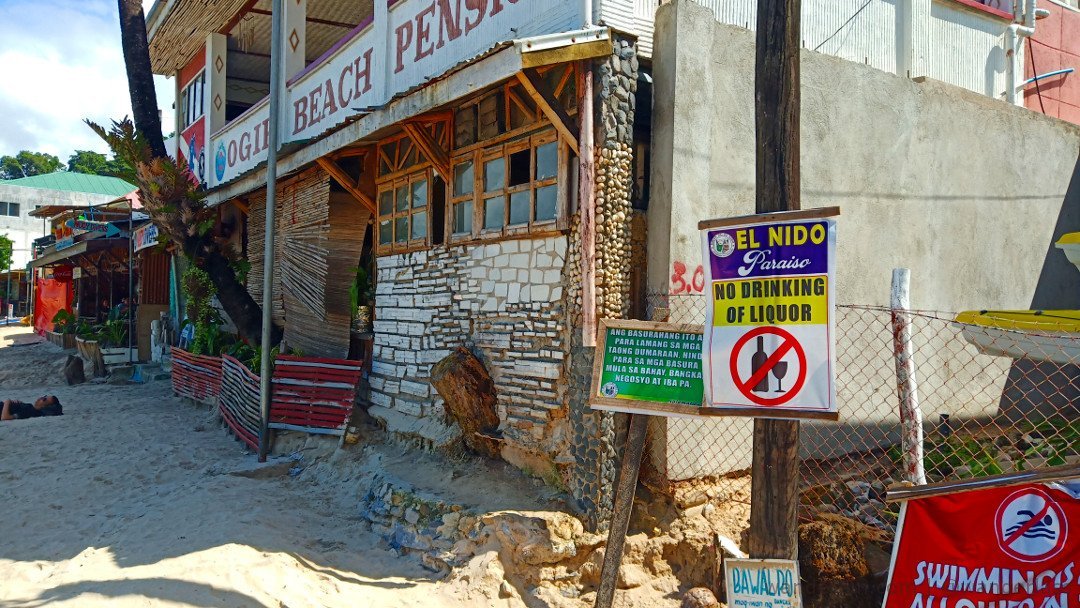 Maremegmeg Beach and itchy waters
The following afternoon, we went out to the nearby beach called Maremegmeg. My friend went for a swim while another friend and I went for yoga. On a side note, I highly recommend trying out a yoga class at Birdhouse El Nido! I was in awe at every inhale and exhale as I look over the islets from the "birdhouse".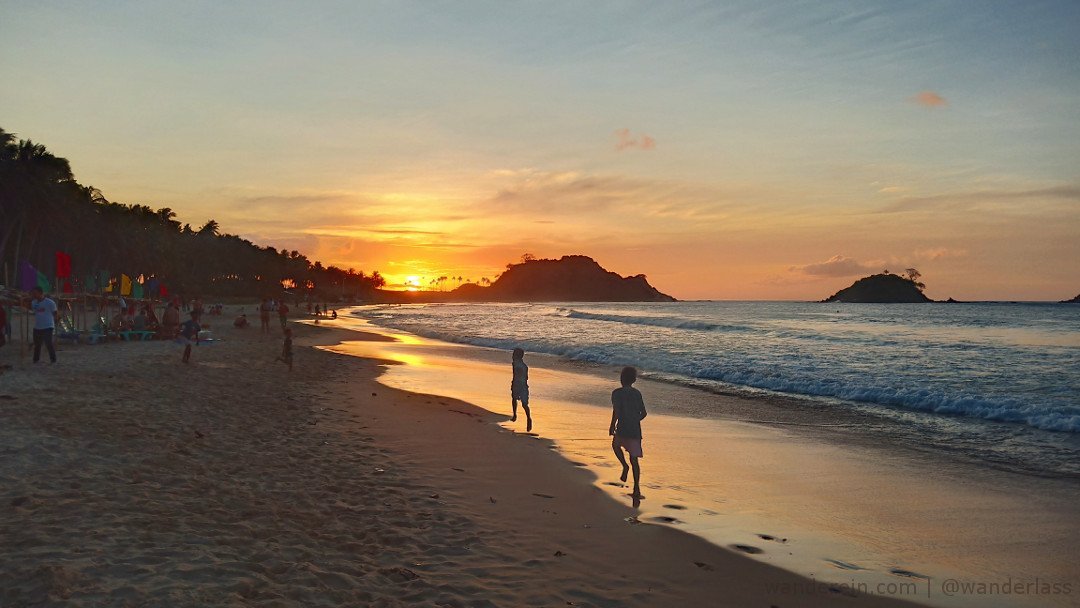 While we had so much serene time at this place, we found our friend with inflamed and itchy skin. Our tour guide the following day said that it was just normal and those were sea insects that bit him. However, judging by the color of the water, it doesn't look as crystal clear as it used to be. So was it really just a normal insect bite? It looked more an allergy from something unclean.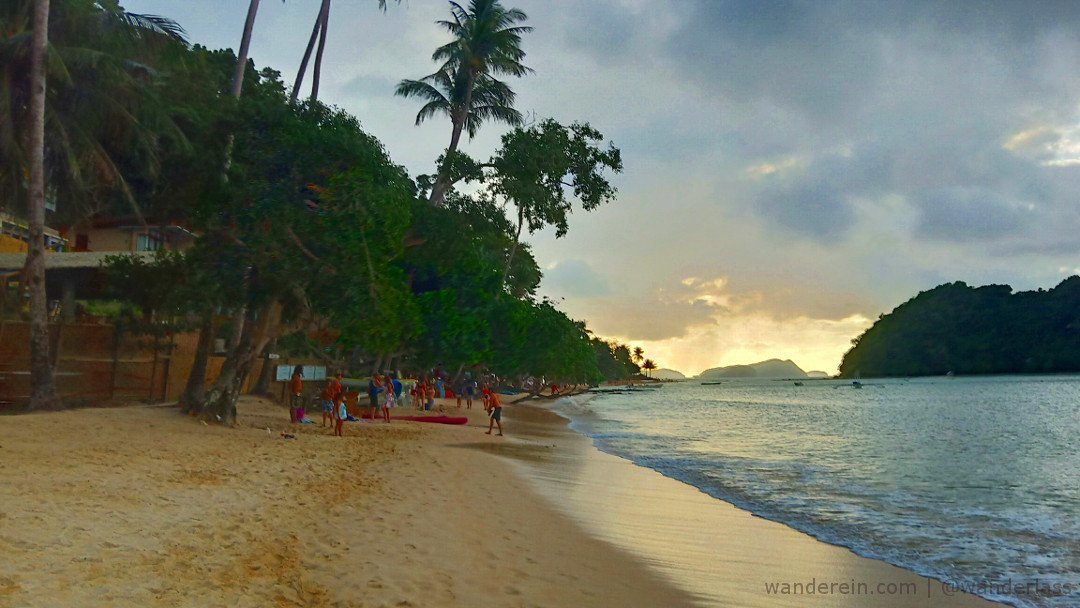 Surprise! More fees
Our New Year's Eve was a blast. We had so much fun and we were partying on unknown streets with locals. We didn't make it to those private events that sold tickets for the countdown. Nonetheless, we had a better experience than them. A lot of people were saying that they didn't have fun in these closed events. It was a good idea that we just walked around and crashed a local family's New Year's party. I'm stating this to say that I still had a great experience despite what I will recount next…
The following day, we had our island hopping tour which was a combination of great and not-so-great experience. We arrived at the port area thinking everything has been settled and paid with the tour operator (my friends decided to book a private tour and I got in free!!). However, they were asking us for additional fees. This was okay but we weren't informed of such fees (the same thing happened in other place like Port Barton). I think tourists will understand that they have to pay fees like environmental or entrance fees but it didn't look good being asked for money at the boat, with no cashier or anything to account the payment for except for the receipt which we have no way to verify at that moment.
We had no issue with the amount, it wasn't expensive but "surprise fees" don't look good. We could have been oriented by the operator beforehand.
This was an embarrassing moment for me as a Filipino, and I was traveling with foreign friends. Dear fellow Filipinos, it does make us look like thieves with this kind of system (or lack of system). We later found that the fees were legit but how they ask for the payment looked suspicious. While I hate being discriminated for my race as I had people who previously judged me just because I'm Filipino, I can't blame them because of these kinds of experience.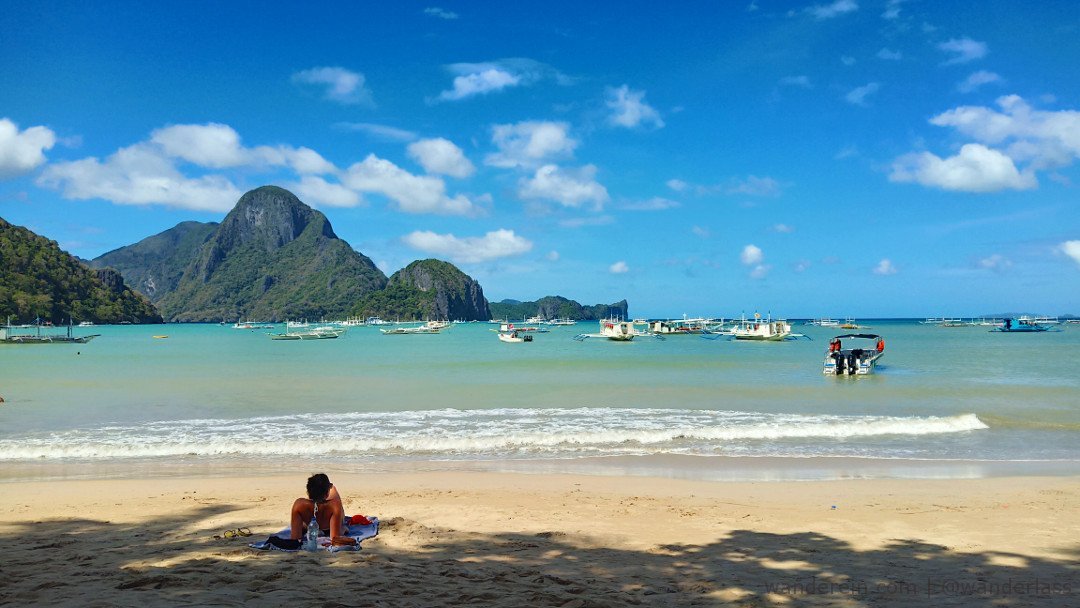 Diarrhea from the water?
Despite the experience on fees, we had a really fun day. The views still look spectacular with turquoise waters and limestone formations. It was more crowded, a lot more crowded, than it used to be.
The following day, two of us had a really bad case of diarrhea. All three of us were eating the same food and had the same activities except that I stayed separately at a hostel. The only thing that the two of us had in common was that we both accidentally drunk too much water while snorkeling as the waves were too strong. We also recalled how the underwater didn't look good and the corals were dead due to pollution.
Don't get me wrong, the island and the water still looked and felt amazing but the water wasn't as clear and clean as it used to be.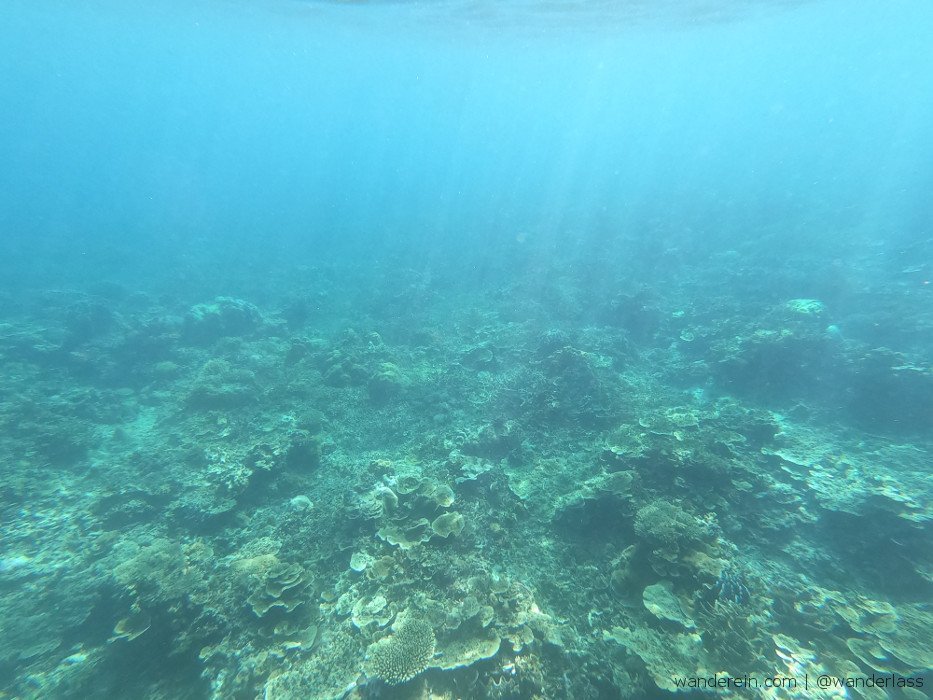 Attracting the Wrong Visitors
I don't mean to complain in this post. I always had only good words for El Nido and this is always the place I recommend to foreign friends. However, this clearly isn't the case this 2019.
I also don't have a problem with tourism or visitors in our country. I have traveled domestically throughout the years and met amazing visitors. However, El Nido seems to be attracting the wrong kind of tourists. Tourists that are slowly destroying the island. And maybe it also has to do with how local tour operators have allowed this to happen.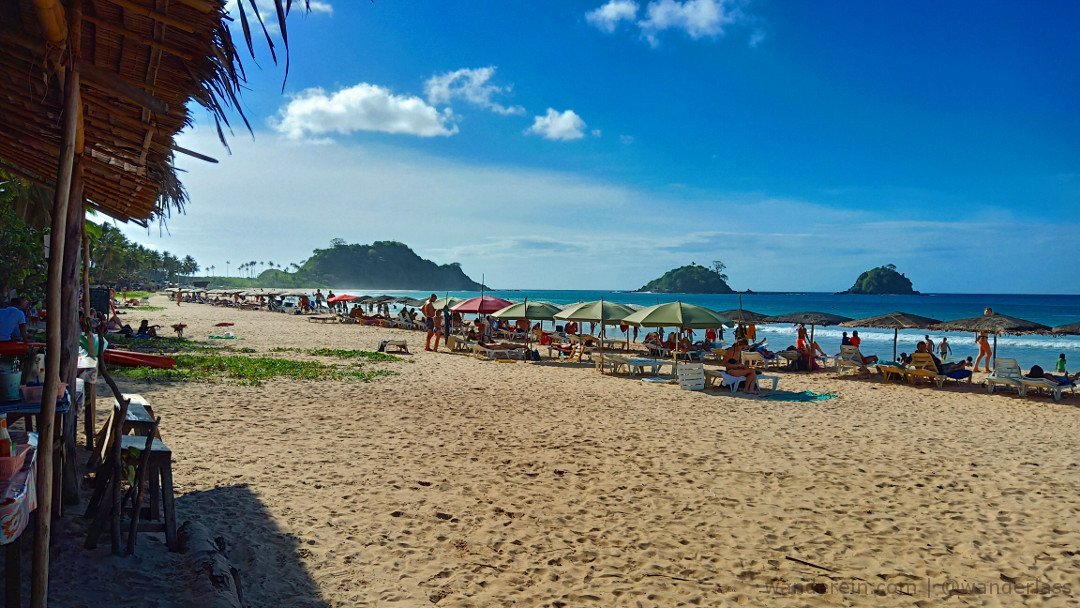 Aside from the influx of tourists, I also had a bad experience at the hostel where I stayed. I was in the Philippines and I was the only Filipino at the hostel which I don't mind at all. I had the same experience at the yoga retreat centre where I was the only Filipino guest and it didn't matter. However, something was really off in this youth hostel. The young foreign guests were either ignoring me whenever I'd say "Hi" or looking at me unpleasantly. I confirmed this while having breakfast the common dining area. All foreign guests from those, should I just say 1st worlds countries, were all together and I was ignored, same as the other Indian guy. The Indian guy and me, a Filipino girl, were on the other side of the table. There seems to be demarcation line saying we're not welcome.
I don't know what to think of that except that there seems to be a discrimination against us from developing countries. Worse is that I was discriminated in my own country.
This experience was only with the younger "entitled" travelers in that hostel, and I didn't get the same treatment with others I met along the way. I was even traveling with people from the same countries as these discriminating hostel dwellers, but they didn't treat me differently just because I'm a Filipino. I also met a lot of other amazing travelers throughout my Palawan trip.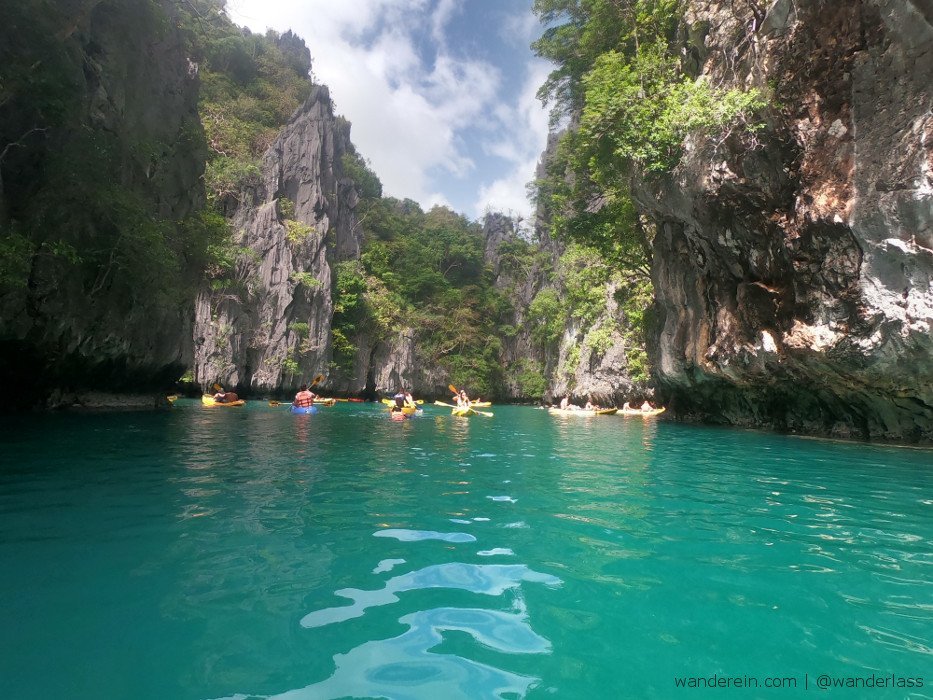 The family that we crashed for the new year's also told us a story how one of their family members, who was also a hostel staff, was attacked by one of their drunk guests (similar profile as the young entitled travelers I met). The foreign guest threw a beer bottle hitting the Filipina girl's head for no reason! Sadly, they didn't complain to the police and just let this entitled foreign visitor get away.
For a brief background, we still have this colonial mentality from being under foreign rule for hundreds of years in the past. A lot of people would say that Filipinos look up to foreigners because of this. That may be good in terms of advancement, however, some people just get taken advantage of because of this. If the locals tolerate this rude and disrespectful behaviors from visitors, then I can't imagine what El Nido would become.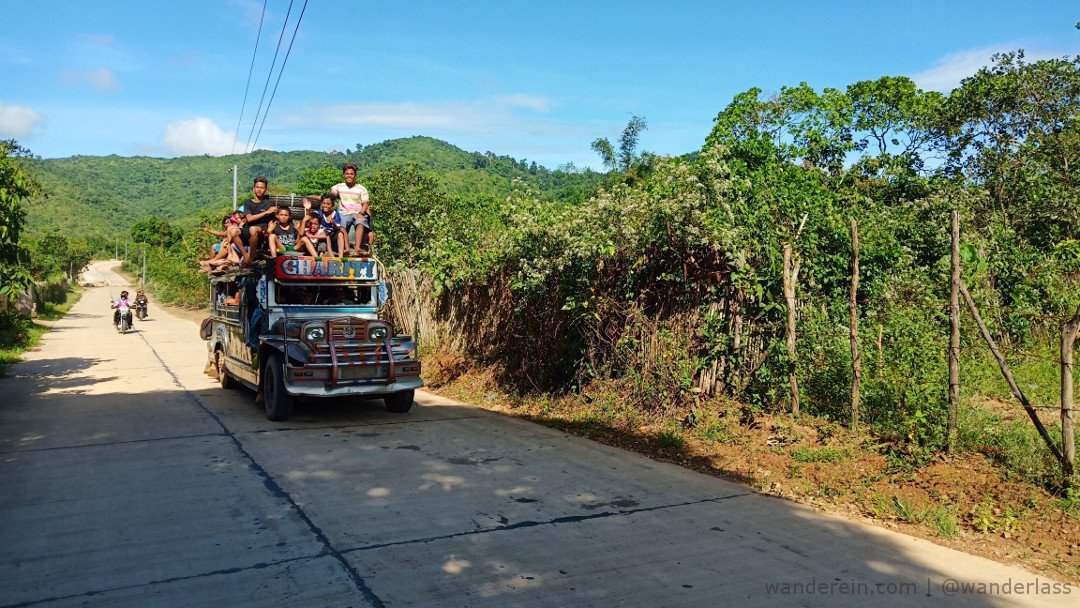 Some tour guides and locals seem to be covering up these incidents because they don't want to be closed down like what the government did to Boracay. One of our tour guides is against it because there were rumors that some parts of El Nido has to be closed for rehab. He disagrees with this because it would mean a loss of livelihood, for a period of time. However, I hope they understand that this short term sacrifice is nothing compared to having a more sustainable tourism for the long term. Learn from Boracay.
I will end this post with a very beautiful photo of El Nido. I hope locals and travelers alike understand what sustainable tourism means. Mother nature gave you the privilege to see such wonder, do you pay back by exploiting her?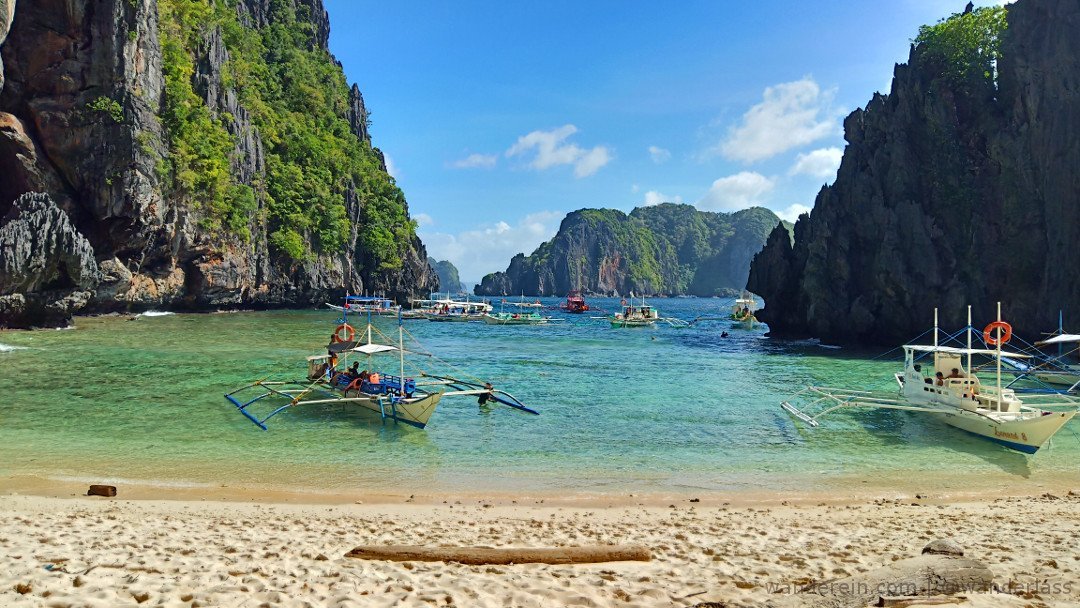 ---