Unplanned adventures often lead to the most memorable experiences. That's exactly what happened when Putignano unexpectedly became a part of our travel itinerary. With no place to stay after our visit to Alberobello and limited options due to a public holiday (2nd of June), we stumbled upon this hidden gem nestled just 15 minutes away by bus.
Little did we know that Putignano had so much to offer beyond its convenient location. The first thing that caught our attention was its vibrant restaurant scene. From cozy trattorias to elegant dining establishments, the culinary landscape of Putignano exceeded our expectations. In fact, we decided to extend our stay just to indulge in more gastronomic delights.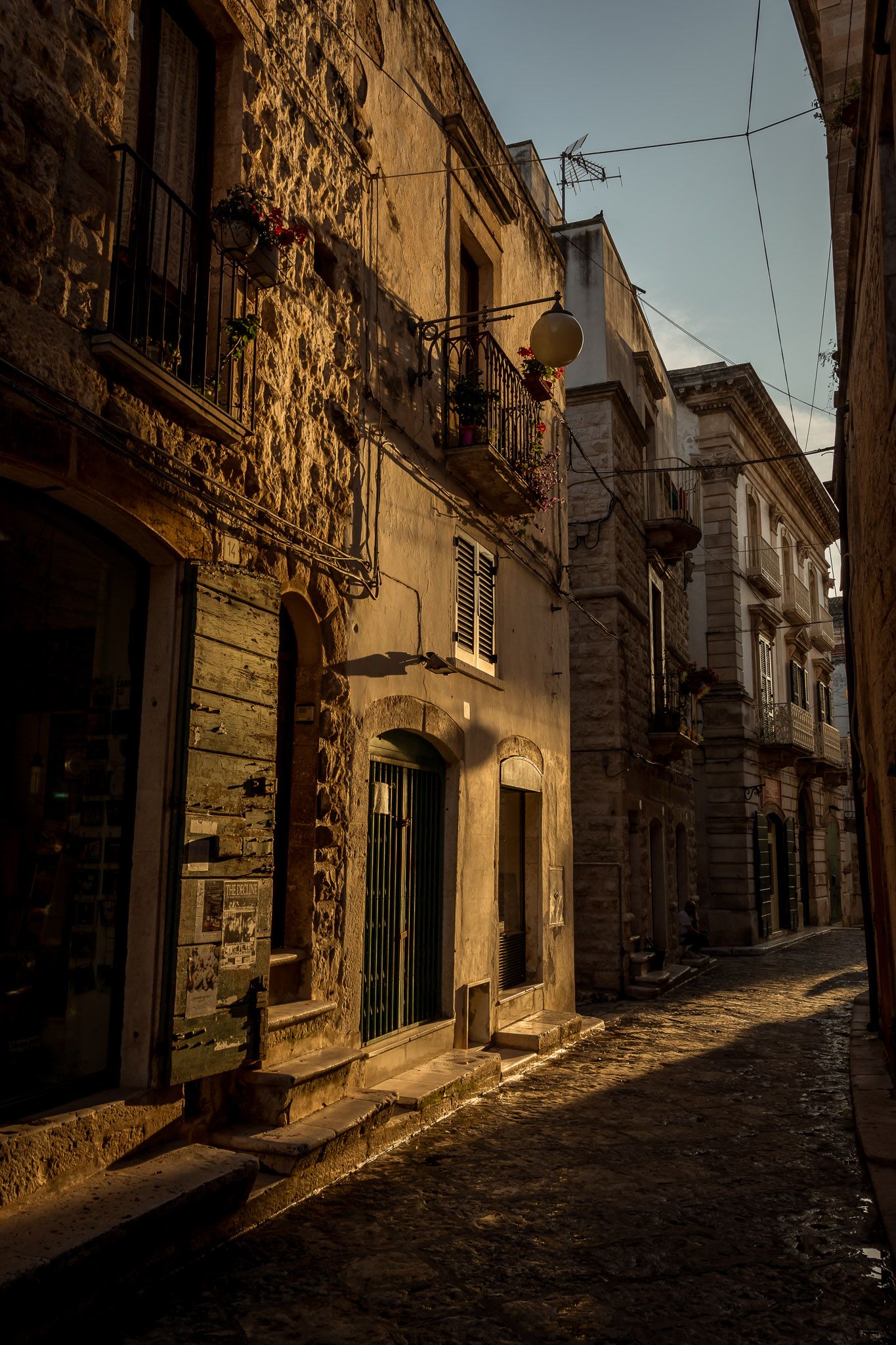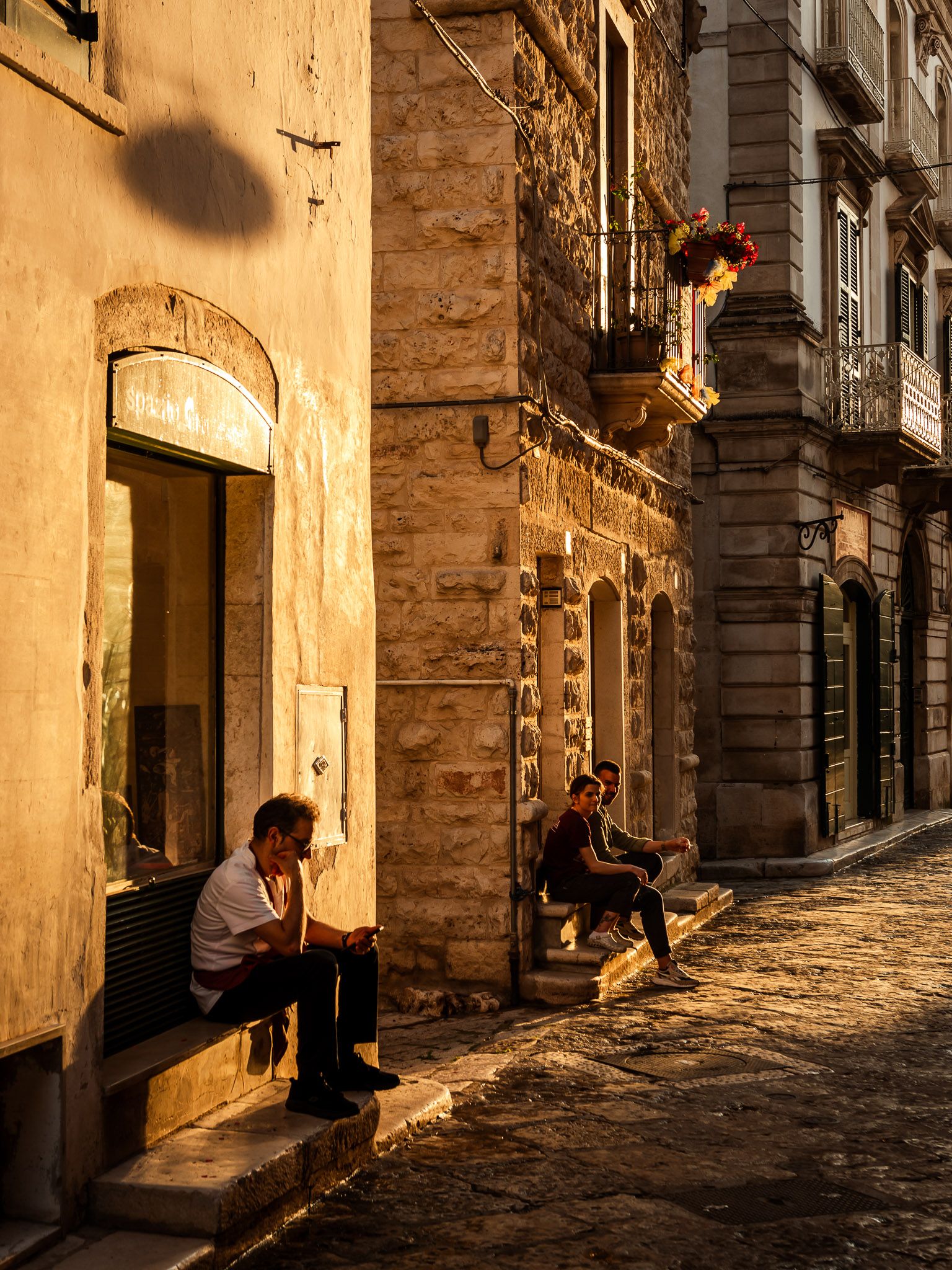 Where to Eat in Putignano?
The are a lot of things to do in and near Putignano. But before we discuss the activities, I want to share the best restaurants we have tried. This small town is home to a remarkable array of dining establishments that cater to every palate and preference so eating out here should be top on your list. I'm sure there are more that we have missed but 3 nights weren't enough to try them all.
Angelo Sabatelli Ristorante
Angelo Sabatelli Ristorante is probably the best one star Michelin restaurant we have tried in Europe so far. Since it's not a touristy town, we easily got a reservation for the following day even if it was a public holiday weekend.
You can choose to dine ala carte but the real experience is getting the tasting menu. They have two kinds: the 8-course classic Apulian dishes and the 9-course Italian and Asian fusion. It was a difficult decision because we also like fusion cuisine but we chose to have more of the Apulian dishes. These Apulian dishes were taken to the next level using innovative techniques and only high quality ingredients.
Chef Angelo Sabatelli also went around each tables to thank everyone and congratulate those celebrating a special occasion. That's something I rarely see in other high end and popular restaurants.
The staff and chef Angelo Sabatelli are also very down-to-earth, I can talk to the sommelier and not pretend like I know anything about wine and I actually learned more by asking more questions, and the price you pay is worthy of the 3-hour culinary experience. 
Since we travel full time on a backpack, I was only wearing smart casual clothes and sneakers and I didn't feel intimidated at all. People who love variety and are adventurous foodies will definitely appreciate dining in one. It's all about the food experience and not what you look like while eating.
Alive Out of the Ordinary
For those seeking a unique and eclectic dining experience, Alive Out of the Ordinary is a must-visit. This vibrant establishment not only offers delectable food but also boasts an impressive selection of cocktails. 
What I love about their cocktails is that they show a graph of how bitter, sweet, dry etc a drink is so it helps in making a decision.
I love sweet cocktails and got their Beatrice cocktail. The next time we were there, they made a vermouthini that's similar to what I like. That was really personalized service I don't get anywhere as a tourist.
The restaurant also has outside seating in the piazza facing with a view of the church. It's a chill and lively place at night.
Osteria Botteghe Antiche
For traditional Apulian cuisine, check out Osteria Botteghe Antiche. They have the best lunch spot as they are in the piazza next to the church.
Their mouthwatering antipasti degustation is a true delight, showcasing the finest local ingredients and flavors.
Scinuà
They offer a variety of traditional cuisine with a twist and using only the freshest ingredients. They also have a wide selection of grilled meat dishes.
Osteria Botteghe Antiche and Scinua were both a recommendation from a local we met in Alberobello. We glad we followed the advice. They were closed on weekends so we extended our stay one more night so we can have lunch here. We're serious about trying out great restaurants!
Ristorante Chi Va Piano
Situated in one of the idyllic narrow streets, it's actually what caught our attention but the food was even better.
They have healthy fusion cuisine and takes refreshing take on traditional Italian fare. 
Zucchero A Velo Pastry & Coffee
Just on the outskirts of the old town, you will find this pastry shop that is very lively during breakfast. This is our favorite place for a sweet breakfast. They have so much variety and the bite size pastries allows you to try more flavors. 
Bar Italia
It's a local bar in the center and the best place if you need something quick for breakfast, like a cappuccino and a pasticciotto at the bar. They also have affordable gelato and alcoholic drinks. It's a simple place with a very local vibe and friendly people.
Things to Do in Putignano
Putignano is not only a haven for food enthusiasts but also a treasure trove of cultural delights. Immerse yourself in the town's rich history by exploring its fascinating churches, museums and palaces.
Piazza Plebiscito
In the heart of Putignano lies the lively Piazza Plebiscito, a bustling square that serves as the vibrant hub of the town. This charming piazza comes to life from the aperitivo hours until midnight, offering visitors a delightful atmosphere to indulge in.
One of the best ways to soak up the ambiance is by grabbing a drink at one of the restaurants open for lunch and staying till late into the evening. Two of the restaurants I recommended are conveniently located here: Osteria Botteghe Antiche for lunch and Alive Out of the Ordinary for aperitivo or/ and dinner.
Museo Civico "Principe Guglielmo Romanazzi Carducci Di Santo Mauro"
Entrance fee: €6
Located right beside Chiesa San Pietro Apostolo at Piazza Plebiscito, this museum offers a captivating glimpse into the town's past.
The palace's origin dates back in medieval times. It was later bought by the Romanazzi Carducci family. Once the residence of Prince Gugliemo of Italy Gugliemo, the palace was generously donated to the municipality in 1967 and has since been transformed into a museum.
The ticket includes a guided tour inside the palace, where you'll find exquisitely furnished rooms. The museum also hosts events, showcasing the cultural vibrancy of the town. Take some time to explore the miniature exhibit from the carnival and the sculptor museum, included in the ticket.
In addition to exploring the palace itself, your ticket also grants access to two other interesting exhibits. The first is a miniature exhibit showcasing vibrant displays from Putignano's famous carnival celebrations – a true feast for the eyes! The second exhibit is dedicated to sculpture artistry, allowing visitors to appreciate masterful creations up close.
Visit Chiesa San Pietro Apostolo & other churches
Situated at Piazza Plebiscito, the Chiesa San Pietro Apostolo is the most prominent church that beautifully complements the square. Its stunning architecture and bell tower make it a captivating sight. Don't miss the opportunity to explore the second floor above the altar. While in the area, you can also discover other notable churches such as Chiesa San Maria La Greca.
La Biblioteca Communale
This is a former Carmelite convent and now houses 60,000 books which includes archives about Putignano's history.
In the courtyard, there are displays of the clowns that were used in the previous carnivals.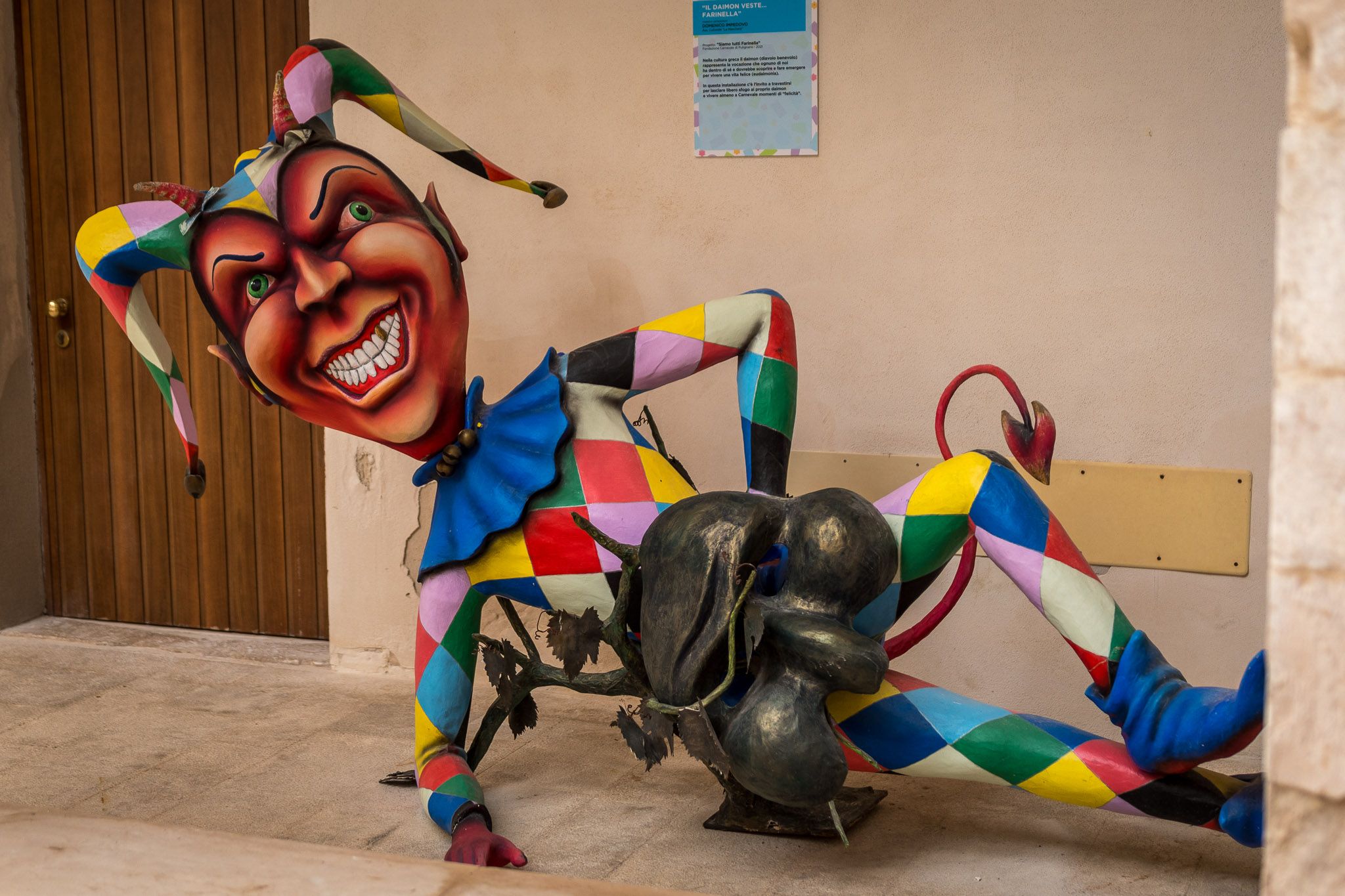 Explore the Charming Little Town
The centro storico is as charming as other towns in Puglia but with less tourists. It's has a more local vibe and is mostly a residential area. With that in mind, make sure to be respectful and not be loud when going around the small streets.
Grotta del Trullo
Entrance fee: €7
Grotta del Trullo is a captivating cave system located just outside of Putignano. The entrance to the cave is a trullo. 
It's only a 15-minute walk from the historical centre although you will have to walk on the road side for a few meters, it wasn't so bad. Bring your car for convenience if you have one.
Day Trip to Grotte Castellana
Entrance fee: Price depends on the itinerary, check the official website for price and schedule.
A short distance away lies Grotte Castellana, one of Italy's most renowned cave systems. Descend into its depths to discover awe-inspiring caverns adorned with stunning rock formations. The guided tour takes you through different chambers while sharing intriguing stories about the caves' formation.
Just a short bus ride away from Putignano, you'll find yourself at the bus station conveniently located near the train station. When it's time to head back, you'll find the bus stop on the main road outside the office of Grotte Castellana. Keep an eye out for a roundabout, as the bus stop sign is located on the other side from where you were initially dropped off.
Most people have a car because it's the most convenient as the bus has a schedule. We bought the tickets online.
Note: Taking photos and videos are not allowed so you can be in the present moment and it's also for your safety so you can take care when walking. You are only allowed to take photos in the first area.
Guided Day Tour and Traditional Dinner
If you only have one day to visit Putignano then opt for an organized tour that not only takes you on a journey of discovery but also includes a delectable dinner. With this option, you can make the most of your time in Putignano, immersing yourself in its rich history, vibrant culture, and mouthwatering cuisine. So sit back, relax, and let the experts guide you through a day of unforgettable experiences, satisfying both your wanderlust and appetite. 
Carnival in February 
If you happen to visit Putignano in February, prepare yourself for an extraordinary spectacle – the town's vibrant carnival. Putignano's Carnival is one of the oldest and most celebrated in Italy, dating back to the 14th century.
During this festive season, the streets come alive with colorful parades, elaborate costumes, and lively music. Join in the merriment as locals and visitors alike gather to witness the grand procession of allegorical floats depicting various themes. The atmosphere is filled with joy and excitement as everyone comes together to celebrate this cherished tradition.
The Putignano Carnival offers a unique opportunity to immerse yourself in Italian culture while experiencing a true feast for the senses. Indulge in delectable street food, dance to traditional music, and be captivated by the enchanting performances that take place throughout this lively event.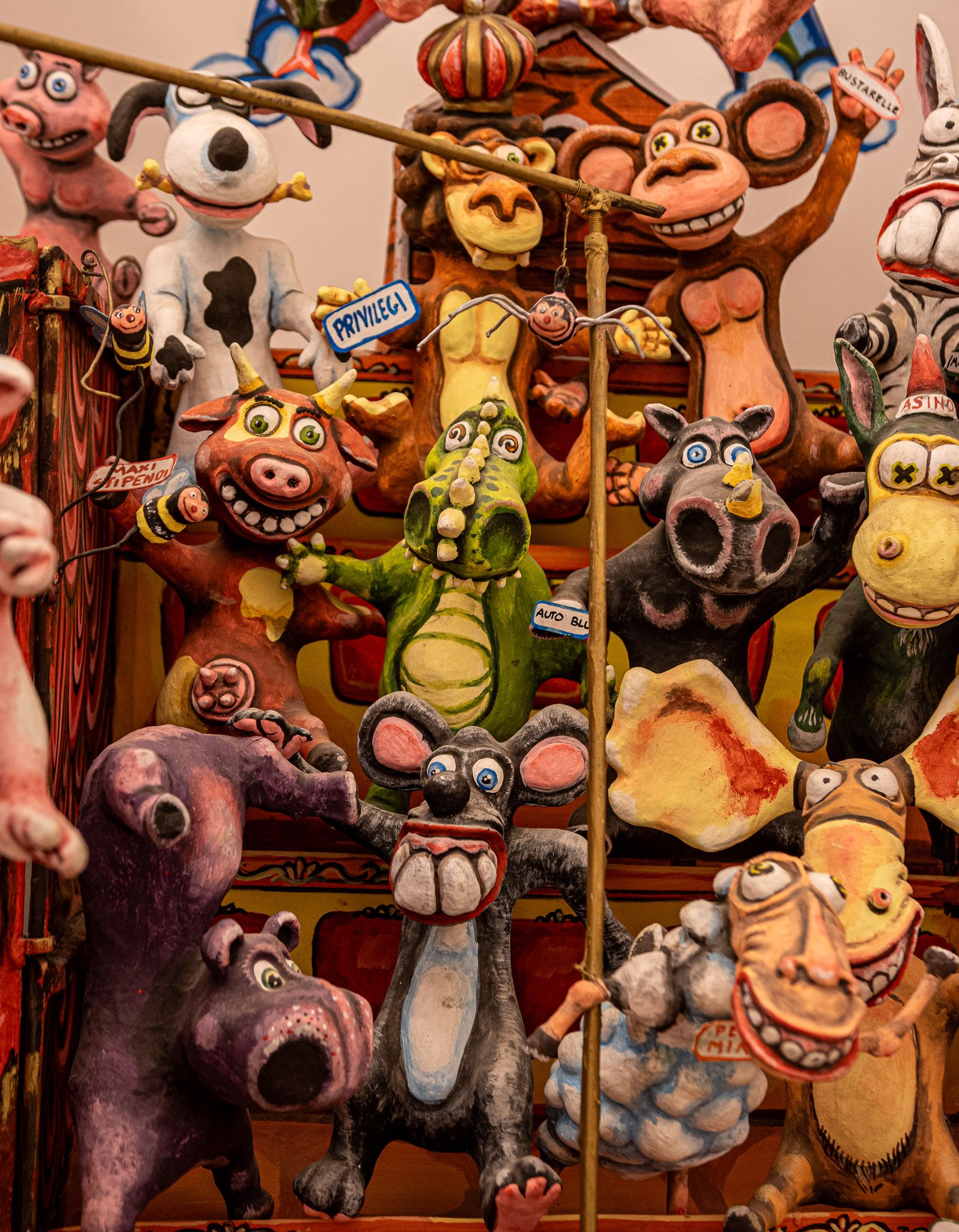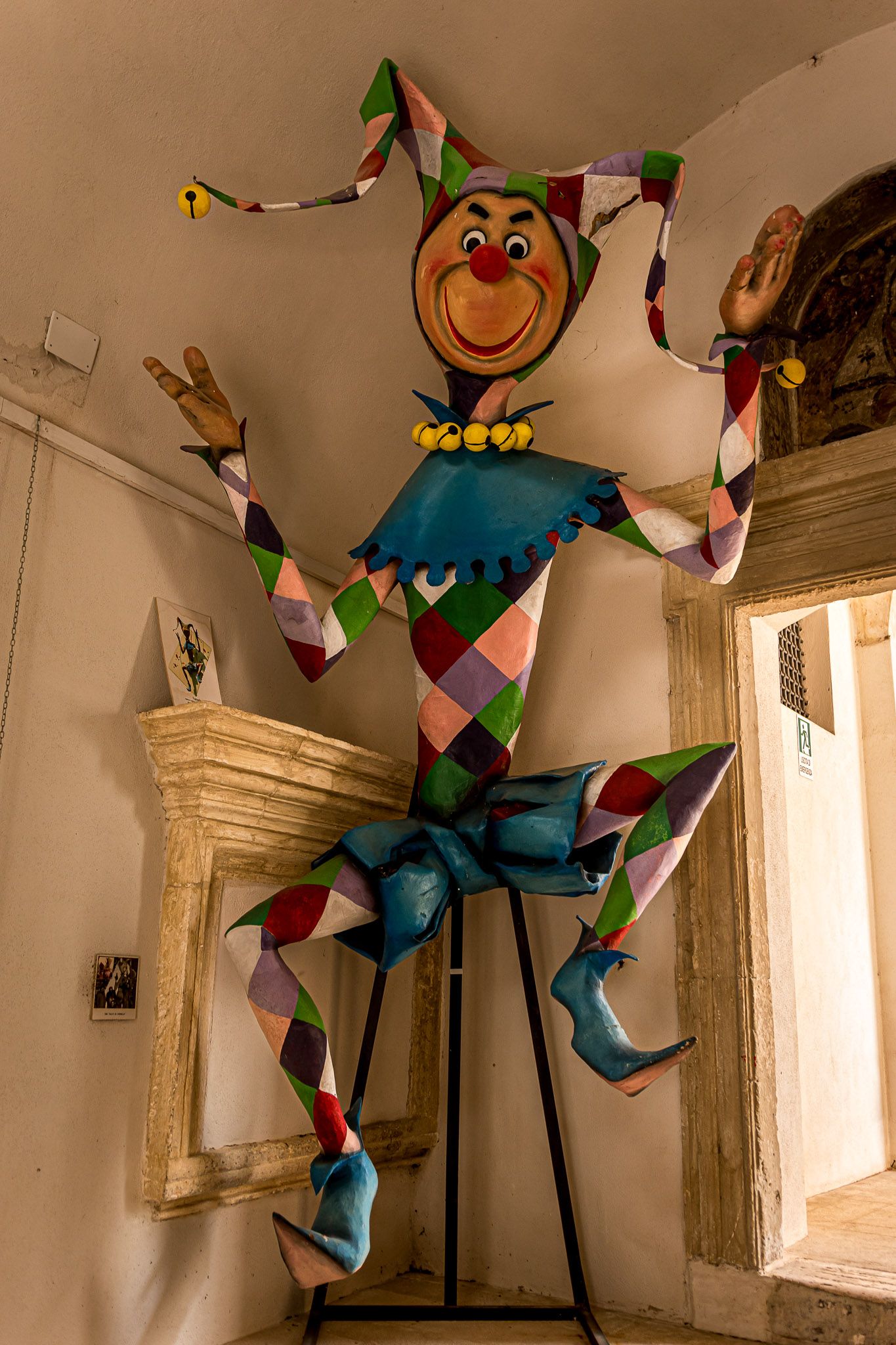 Where to Stay in Putignano?
Il Segreto $$
My personal recommendation and this is where we stayed. It's a cozy mid-range studio apartment, centrally located in the old town in a quiet residential street. We stayed in June 2023 and it's brand new.
For budget, check out Accogliente Dimora which offers great value accommodation in the historic centre.
For luxury, check out Dimora Clementina perfectly located in a historical building.
Conclusion
In conclusion, Putignano is a hidden gem that should not be missed on your journey through Apulia. From its captivating beauty and rich cultural heritage to its thriving restaurant scene and exciting festivities, there is something for every traveler to enjoy. 
Putignano's restaurants not only provide exceptional food but also offer warm hospitality and inviting atmospheres that make every meal feel like a celebration.
Make sure to explore the town's museums and palaces to gain insights into its history and artistic heritage. Venture into Grotta del Trullo or Grotte Castellana for an unforgettable encounter with nature's wonders. And if you have the chance, experience the magic of Putignano's Carnival during February – a truly unforgettable celebration of Italian culture.
So pack your bags, embark on an adventure like no other, and let Putignano mesmerize you with its culinary delights and captivating charm!