Some say that Paris is overrated, but we beg to disagree. In fact, one week wasn't even enough for us to see everything the city has to offer, and we wished we could have stayed longer. During our 8 days in Paris, we discovered that this vibrant city has something for everyone, whether you're a fan of history, art, food, or just strolling around beautiful neighborhoods.
Check out our daily itinerary with awesome photos by @jpphotography
8 Days Itinerary
Day 1: Stroll in the Latin Quarter and the Pantheon
After arriving in Paris from Manila, we took a nap at our cute boutique hotel and then headed out to explore the Latin Quarter. This lively neighborhood is known for its narrow streets, colorful buildings, and bohemian vibe. We had an hour to visit the Pantheon, but unfortunately we were too late to climb to the top for a breathtaking view of the city.
Day 2: Free and Paid Walking Tours
We started our second day in Paris with a free walking tour with SANDEMANs. These tours are a great way to discover the city and learn about its history and culture from knowledgeable local guides. It's a free tour, but it's always appreciated if you can tip your guide to help sustain the service.
In the afternoon, we took their paid walking tour of Montmartre, the famous hilltop neighborhood known for its bohemian history and stunning views of the city. We ended the day with dinner at Le Moulin de la Galette, a popular restaurant in Montmartre due to its old windmill.
Day 3: A Magical Day at Disneyland
We spent an entire day at Disneyland. The theme park located just outside Paris but is easily accessible by metro. With its rides, shows, and characters, Disneyland is a perfect destination for kids and adults alike.
🧿
Day 4: Relaxing and Exploring
On our fourth day in Paris, we took it easy and walked around the Eiffel Tower. In the evening, we had dinner at Le Bistrot du Peintre, a local restaurant recommended to us by some friends.
Tip: The Eiffel tower sparkles at the start of each hour for 5 minutes at night and the tower is lit until before midnight (this was in May). Time may change depending on season.
Day 5: A Full Day at the Louvre Museum
On day 5, we spent a full 7 hours inside the Louvre Museum, one of the world's most famous art museums. With its vast collection of paintings, sculptures, and other works of art, the Louvre is a must-see for any art and history lover visiting Paris. 
After the Louvre, we took advantage of the "Museum Night" event and visited the Fondation Louis Vuitton for free.
Day 6: Day Trip to Versailles
On day 6, we took a day trip to Versailles, the magnificent palace and gardens located just outside Paris. The palace is a testament to the opulence and grandeur of the French monarchy, and the gardens are a stunning example of French landscape design. We spent the entire day exploring the palace and gardens, and it was well worth the trip. You need a full day here.
Day 7: Fine Dining and Sightseeing
On our seventh day in Paris, we tried our luck at reserving a table at a one-star Michelin restaurant in the country where the guide originated. All the restaurants were fully booked, but we were able to secure a table at PavYllon. 
However, my opinion about this restaurant has changed after trying other Michelin star and Michelin guide restaurants in other parts of France (especially Dijon!) and other parts of Europe. I would say that this is my least favorite Michelin star restaurant. It wasn't bad but you would find better for their price range (€150 per person). You may just have to book ahead especially in Paris.
After lunch, we walked around the Champs-Élysées and visited the Arc de Triomphe. The top of the arch has really good views of the city and you can also see the Eiffel tower from here.
Extra: We also passed by the Louvre museum and it was less crowded than the area near the Eiffel. It looks more romantic at night. And from this area, you can see the Eiffel tower too. And of course, we waited for the Eiffel tower sparkle!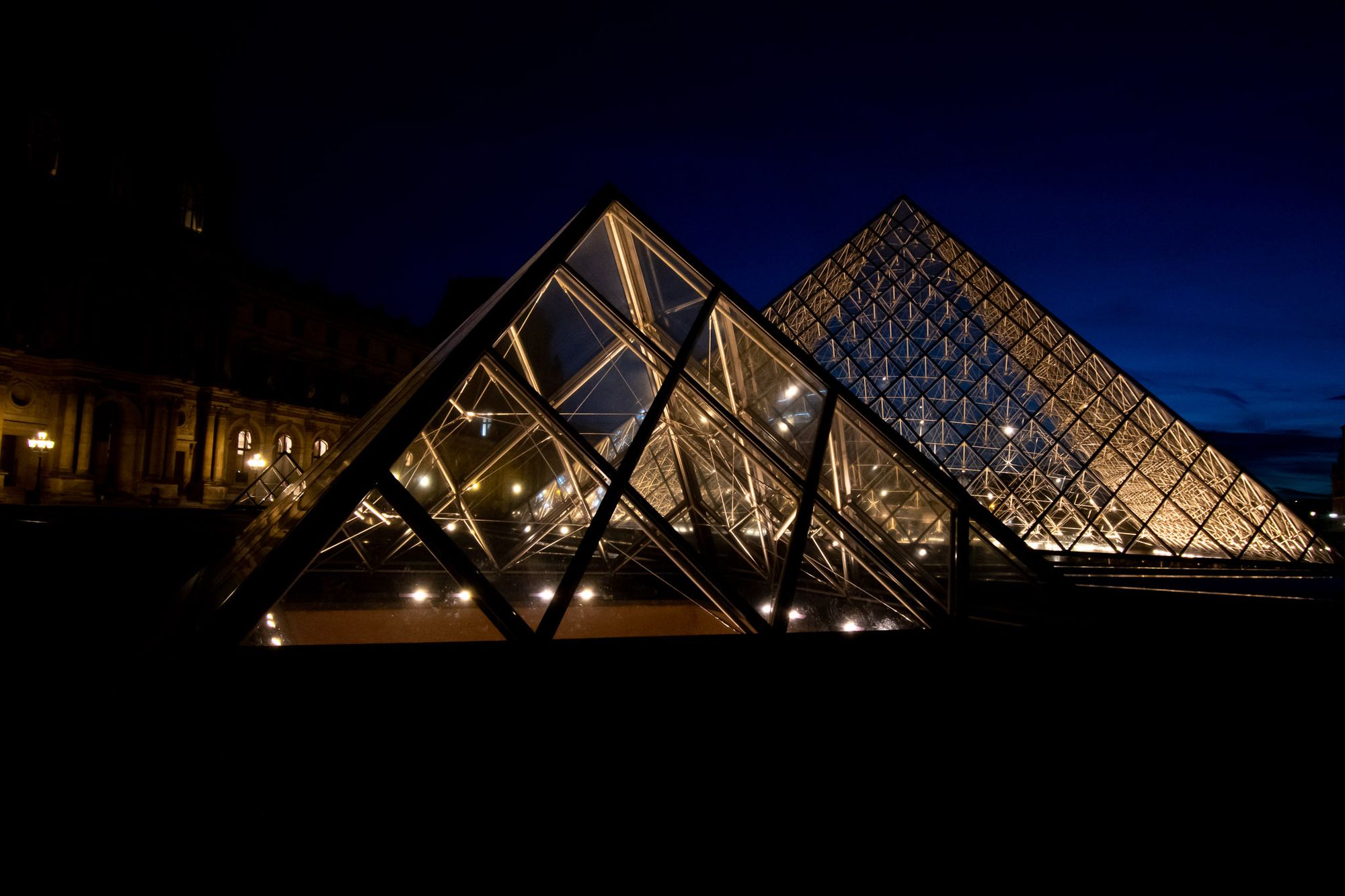 Day 8: Walk around St. Germain and Enjoying Crepes
On our final day in Paris, we spent some time strolling around the neighborhood of St. Germain, which is known for its art galleries and less touristy atmosphere.
We also discovered a great creperie called Creperie Little Breizh, where we had some delicious galettes (savory crepes made with buckwheat flour) and crepes (sweet crepes made with wheat flour). It was a nice way to end our trip to Paris and enjoy some of the city's famous culinary delights.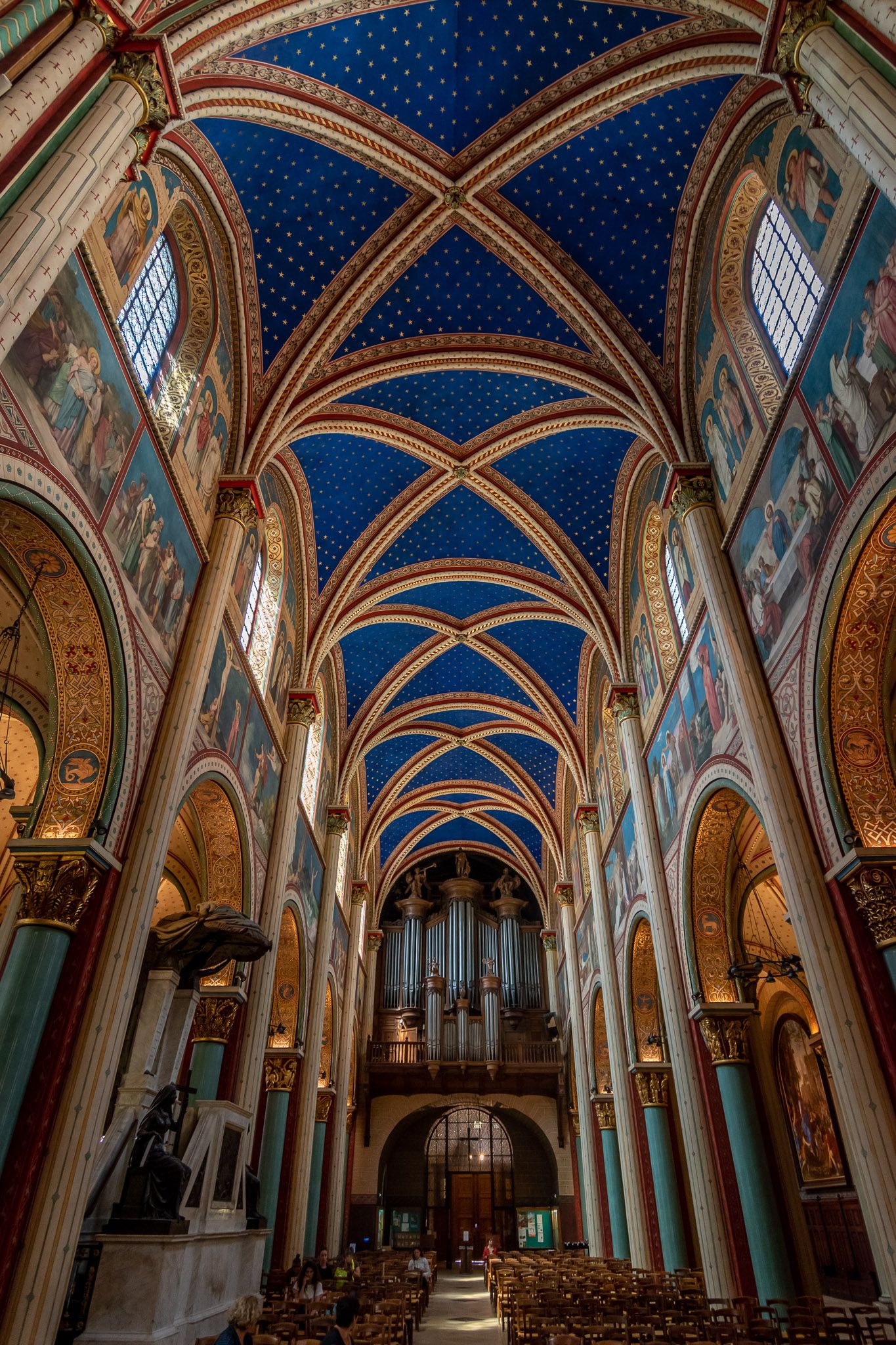 Where to Stay
During our stay in Paris, we had the pleasure of staying at La Belle Ville, a charming mid-range hotel located in the heart of the city. It was newly opened when we were there in May 2022. At €130 per night, the hotel is definitely a great value by Paris standards.
The room was spacious and modern, and we loved the high-quality toiletries provided by the brand Respire. The hotel also provided a variety of snacks, coffee, and tea, which was a nice touch.
One of the things we appreciated most about La Belle Ville was its convenient location – it's just steps away from a metro station, which was very useful for us as we relied on the metro to get around Paris. The staff at La Belle Ville were also incredibly friendly and helpful, and they went above and beyond to make sure we had a comfortable and memorable stay. If you're planning a trip to Paris and want a comfortable and convenient base for exploring the city, we highly recommend checking out La Belle Ville – we think you'll love it as much as we did!
Useful Travel Tips
To save money and time, consider getting a one week metro pass. The pass costs €22 + €5 for the card, and it allows you unlimited rides on the metro. Just be sure to bring a 3.5x2.5cm photo to attach to the pass.
To avoid long queues at popular attractions, book tickets online at the official sites (such as the Louvre, Versailles, and Disneyland). Avoid booking through blog sites, as some of them are sold through agencies at higher prices.
If you're an EU national under 26 years old, you may be eligible for discounts (such as at Versailles) or free admission to museums and monuments in France.
Keep in mind that restaurants in Paris are usually closed between 2pm and 5pm (times may vary). Some restaurants are open all day, but they may only serve drinks during the day. If you get hungry during these hours and missed lunch, you can find some good baguette sandwiches at bakeries.
Consider learning some basic French before your trip to Paris. While most people who work in the tourism industry do speak English, making an effort to communicate in French can be appreciated and help you get the most out of your trip. Even a few key phrases can go a long way in helping you navigate the city and connect with locals.
As with any big city, take precautions to protect your belongings against pickpockets. This is just a reminder to be vigilant. We felt very safe the entire time.
If you're looking for a mid-range hotel in Paris, we recommend La Belle Ville. It's a newly opened hotel that is very clean and cute, and it's located next to a metro station. The price is €130 per night, but be aware that prices can vary depending on the season. This price was in May 2022 before the summer peak season.
I hope these revised tips are helpful for your readers planning a trip to Paris. Bon voyage!