THIS POST IS A WORK IN PROGRESS. This is constantly being updated as I add more recommended places.
This is a compilation of hotels, apartments and other accommodation types that I have personally tried and recommend. These are mostly on the mid-range budget, with a few on the low budget and luxury budget ranges.
I'm a full time nomad, sometimes a digital nomad, with no home base as I already gave up my apartment in the Philippines and I have no family there. For these reasons, I'm constantly searching for the best places to make my home around the world.
These places are good for two people unless noted otherwise. Prices may be dynamic depending on season, estimated price I indicated is based on amount we paid. Update: I stopped indicating prices as these varies. I also include Instagram reels (apartment video tour) for some but you will not see this if you have an ad blocker.
Some of the links are an affiliate. This means that I may earn a small commission for purchases through this link at NO extra cost. This helps me continue working on my website. Salamat!
Jump to your destination country.
Central America
Costa Rica
Manuel Antonio
Selva Linda Eco-responsible Lodge
Eco lodge in the middle of the jungle. Monkeys and birds just in front of the balcony. Perfect for a couple and has 2 hammocks! Equipped kitchen, spacious parking and shared swimming pool with 2 other lodges.
Rincon de la Vieja 
---
Europe
Belgium
Dinant
€60 for 2 including breakfast in summer/ peak season 2022
 One of the best bed and breakfast we've stayed at. Very personalized. Clean and cozy room and bath. Breakfast at the garden. Great view of the citadel on your way up (it's uphill going to the place).
---
Bulgaria
Ruse
< €30 for 2 in fall 2022
Walking distance to the plaza and restaurants. Newly built, clean. Washing machine has a dryer which is rare at this price point.
Veliko Tarnovo
< €40 for 2 in 2022
Very central and within the old town. Simple studio loft with a basic kitchenette.
Plovdiv
The FlyingTheatre Suites, Kapana
South Panoramic Apartment in the art district of Kapana
€40 for 2 (has increased in 2023)
We really love this apartment and it really felt like home in Plovdiv.
---
Italy
Alberobello
Trulli Sonia at Trulli e Puglia Resort
above €100 price range
Castelmezzano
$$
1 bedroom loft with a magical view. See the YouTube shorts tour below.
Lecce
ConVivo Apartment - Palazzo Galateo
$ mid-range, with discount for weekly bookings
Very spacious apartment. They have 2 apartments in the complex and we chose the one with terrace and we also had our own rooftop here. It's a stone house with Lecce stone that was renovated with modern comforts. Perfect location within the old town but not busy, just 2-minute walk to restaurants and tourist sites.
Watch our apartment tour here:
Locorotondo
Micele Holiday Houses - Don Antonio Trulli
We stayed in the 2-bedroom trullo and cummerse with terrace. A trullo is a dry hut with a conical roof which can be found in Puglia especially in places like Alberobello, Locorotondo, Martina Franca. While a Cummerse is a sloping roof which is more typical in Locorotondo. This is an experience when in Locorotondo.
Minimum of 4 nights to stay here.
Martina Franca
The stone apartment has nice interiors with illuminated stairs leading up the bedroom. It has above average reviews in Airbnb but only one review in Booking which was below average. Booking still provides lower rates as Airbnb has excessive fees. Here's an actual video of this cozy two-story apartment.
Putignano
$mid range
Cozy studio apartment, centrally located in the old town in a quiet residential street
Rocca Imperiale 
€25 per person or €50 per room for 2 Bed and Breakfast that's right under the Rocca Imperiale Castle. It includes a typical sweet Italian breakfast with a view of the castle.
Below is the apartment tour best viewed in YouTube shorts
---
France
Paris
< €150 for 2 in 2022 (before summer peak season)
This was newly opened (2022) and you can really feel and smell that it's new.  It's a small room but very good value for money considering the price of other hotels (hotel prices in Paris are freaking high! ). They also provide high quality toiletries, snacks, tea and coffee.
It's not in the center but it's right next to the metro. You would need to use the metro to get around Paris anyway so there is not one center. The hotel has a good pizza restaurant and a nearby boulangerie. The prices are reasonable in this neighborhood.
This is a hotel and there is no kitchen but they provide a kettle and coffee mugs. We stayed here for a week and busy doing touristy activities in Paris. It isn't a place for long term stay, there's no place for working.
Strasbourg
---
Romania
Brasov
Constanta
Apartment no 08 - Amarilia Apartments
This is not inside the old town but it's only about 10 minutes of walk to old town. Spacious 1 bedroom apartment with modern design. Within the block are cafes and restaurants that students and local frequent.
Sebes
Sighisoara
Hunedoara (Corvin Castle)
---
Spain
La Gomera
< €58 per night for 2 people in 2022
A rustic renovated farm house in Hermigua. Nice terrace with gorgeous view of farm terraces. Bonus if you love cats and goats.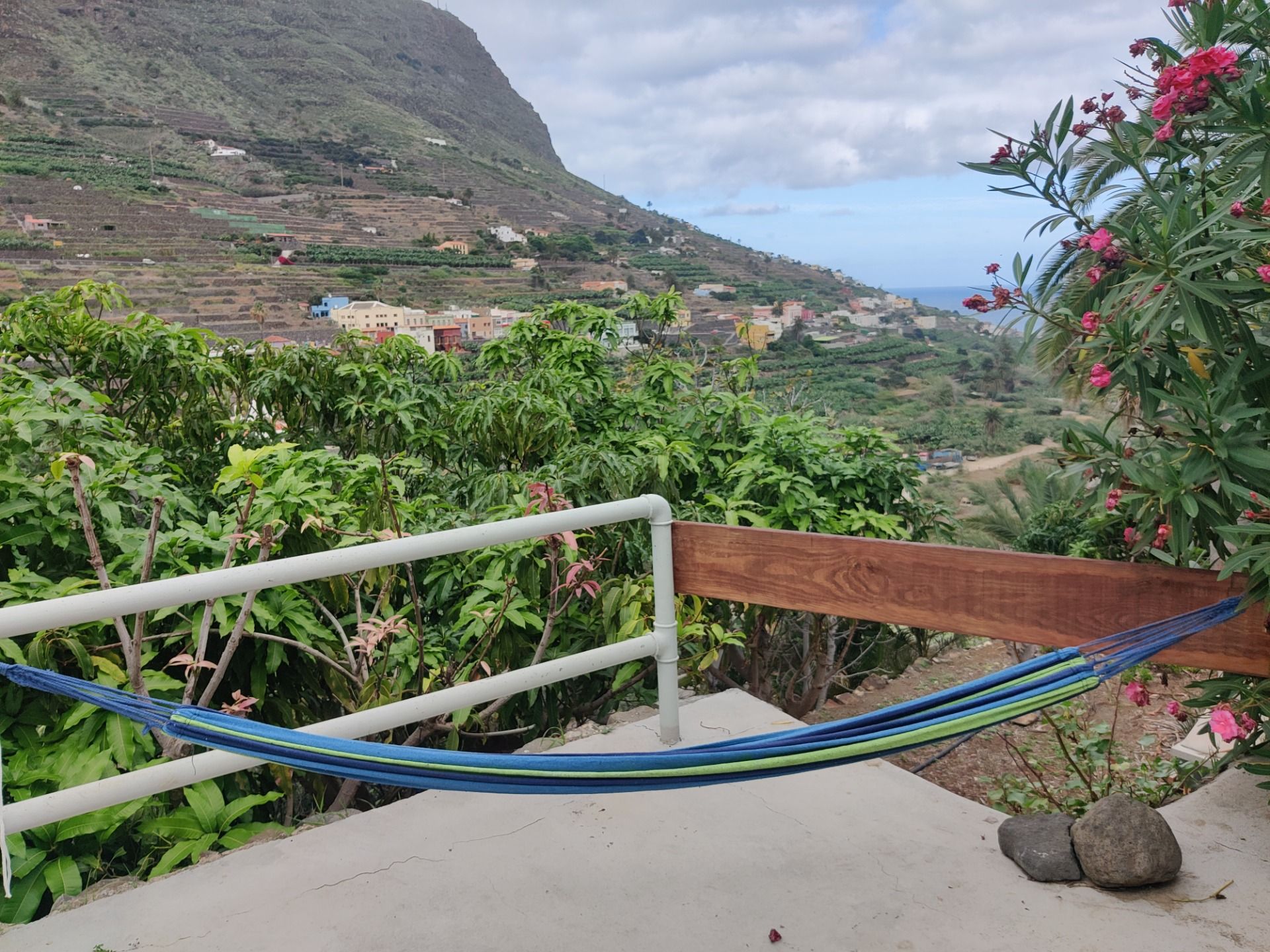 Lanzarote
€78 for 2 people, price increase for more guests
This 200-year-old finca is the best place we stayed at in 2022.  Not only was it great value for money, it was also super functional and had the most homey feeling. Plus, the design and every detail was stunning! When I say every detail, even the door stopper is a work or art.
Tenerife
Tenerife (Arafo)
Finca La Casita en entorno natural
< €180 for 4 people in 2022
In my top list of favorite. It feels like a family vacation house. It has a swimming pool, billiard pool, garden, sundeck with a view of the coast.
Tenerife (Candelaria)
One of the most affordable place you can find in Tenerife. Situated in a residential area and walking distance to local restaurants. We stayed here for one night when we arrived in Tenerife before moving to the apartment in Arafo. I recommend this for short stays as there is no kitchen. Breakfast is included.
POST TO BE CONTINUED...