One of the best things I enjoyed in Thailand are their night markets. However, it can sometimes be too touristy and so prices tend to be higher than the local street food. While in Chiang Mai, we avoided the night market and found less popular and affordable street food. We thought of doing the same in Pai, all farangs gather in the Pai Walking street so you would think the prices would be like in Chiang Mai but we were wrong. In fact, we found a lot of choices at 10 Baht and some at even 5 Baht!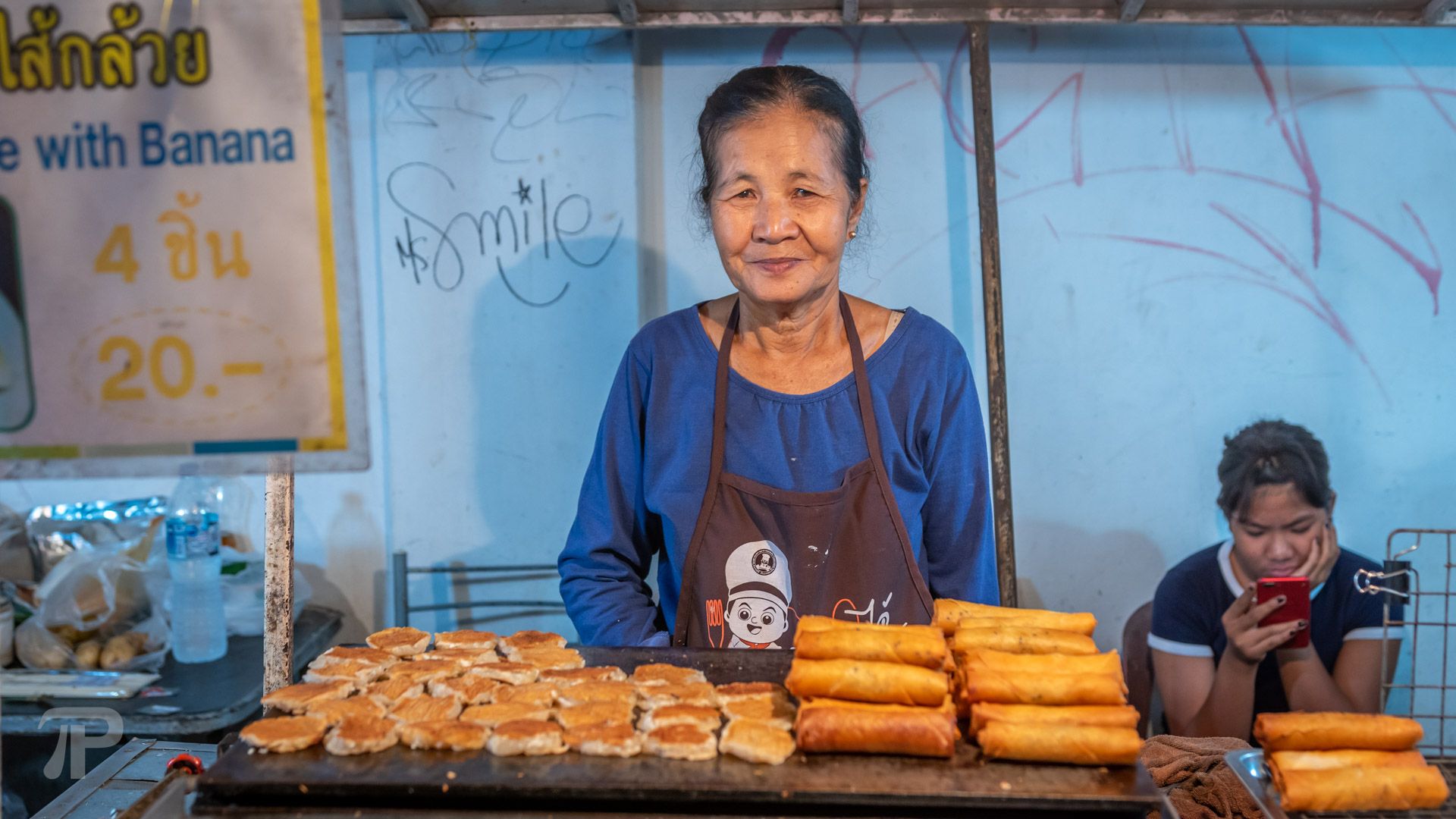 The 10 Baht Challenge
When in Pai, we challenge you to only buy food that cost 10 Baht or less. You might think that this would compromise the taste but we promise you that the 10 Baht food are just as good as the pricier ones. You also get to try at least 5 dishes without getting into food coma!
At 10 Baht, don't expect a full meal. This would be snack sizes but the best thing about it is that you get to try different dishes in one night. We did this challenge ourselves and we weren't disappointed.
The Pai Minis
At the further end of the Pai walking street, near the river side, we found our favorite 10 Baht stall. Unfortunately, most stalls don't have an English name so you would just have to check out the photos.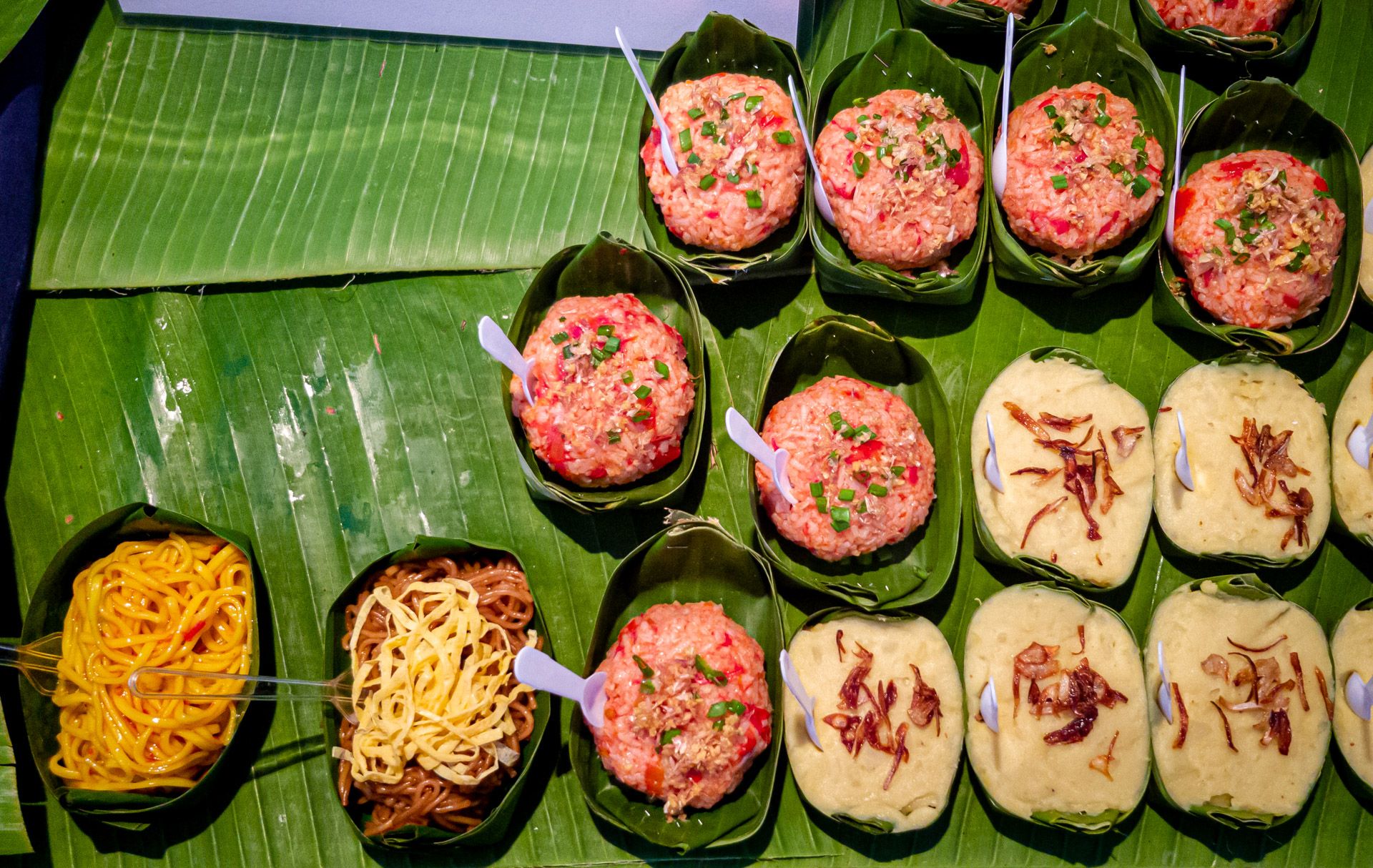 Their food are so good, they are always sold out as early as 8pm. That's too early for a night market so we always try to get there at 7pm if we want to enjoy a buffet.
They have at least 7 dishes so you can actually try 7 dishes in just one sitting. We always have the Miang Kham as appetizer which is a mixture of ginger, lime, chili, shallot, coconut flakes and peanuts wrapped in betel leaf. It has a strong ginger and lime taste but the combination of all the herbs and spices blend so well. Each stick has four bite size Miang Kham.
The also have at least 3 different kinds of noodles, one would be Pad Thai. I am not sure what the others were but some had egg strips on soy sauce, while one are egg noodles.
If noodles aren't your thing, they had rice mixed with tomatoes and spices. It's a bit simple but tasty. It's a nice complement to their mashed potato dish which is one of my favorites from this place.
For dessert, you can try their freshly cooked coconut pancakes. These are at least 6 snack bite pieces.
There are many other 10 Baht places and another favorite is this 10 Baht spring rolls. They have four flavors such as mushroom and corn and served with either a spicy or sweet and sour dip. This stall is at the intersection where you would find a pink line of ATM, I forgot the name of the bank though.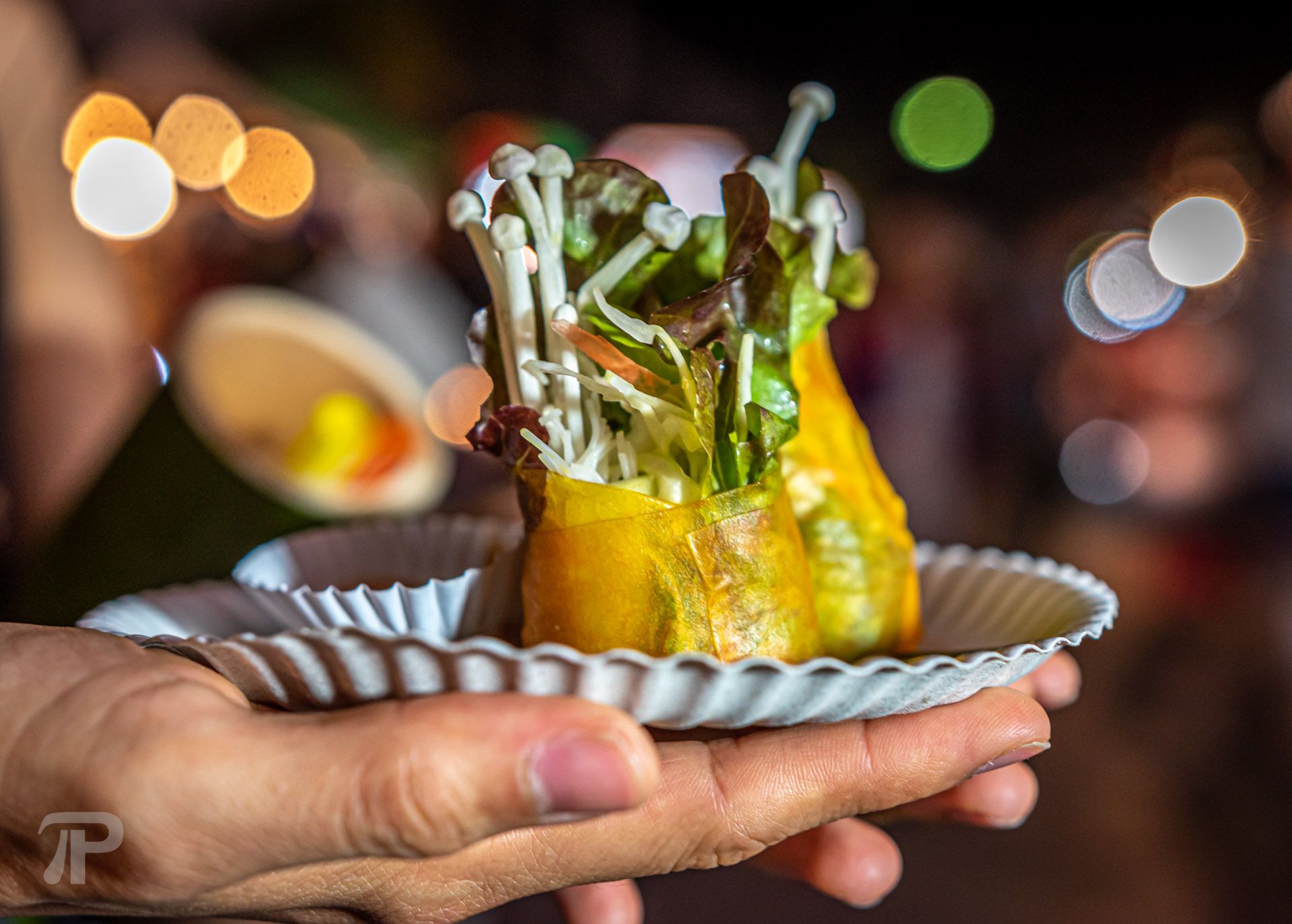 For dessert, we tried this sago bean with savoury filling. I am not sure what the filling was until now but I assure you it was tasty.
Bigger Tens
If you like a more filling meal, there are other regular-sized options and not just a mini-size version of Thai dishes. There are several barbecue stalls and they have a variety of grilled food from vegetables to meat.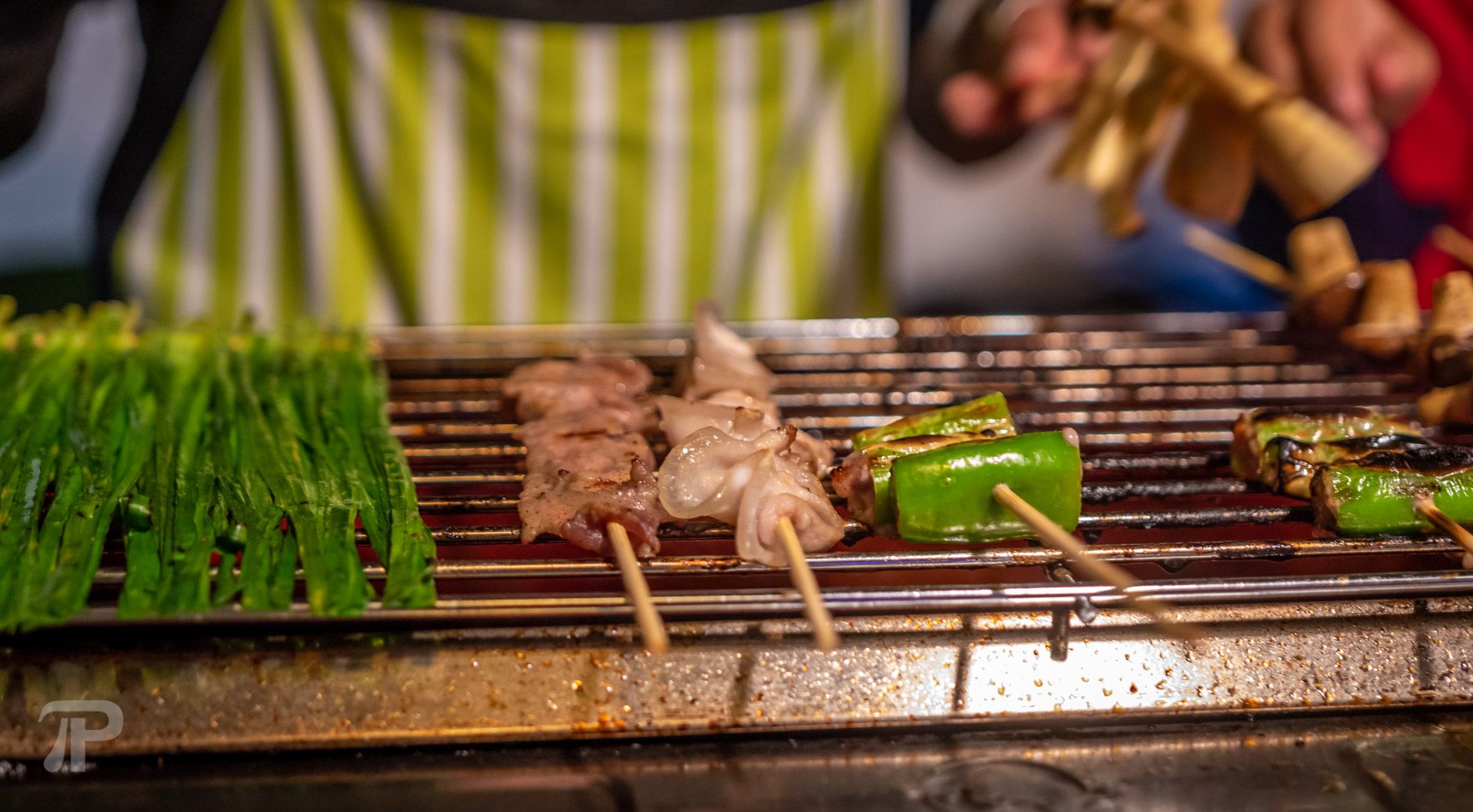 For dessert, we enjoyed this black sticky rice. This is made of glutinous black rice, prepared like thin pancakes and grilled. They top it up with condensed milk and coconut sugar. @jpphotography captured the process below.
10 Baht Bamboo Refill
If you are staying in Pai for long, buying this refillable bamboo is worth it. You have to pay 40 baht on your first bubble tea and then you only pay 10 baht per refill. The have a variety of options and we love their classic milk tea. During the cold winter in Pai, we would always get a hot ginger tea, and we still ask for bubbles. There are 3 refilling stations in the Pai walking street so you are sure not to get thirsty if you walk end to end.
Although I must be honest, they don't have the best quality tea or bubbles but it's good enough for a drink in between meals while walking at the night market. We found a better quality milk tea for 10 Baht per small cup outside the night market. Just head to the local market where you will find a jeep stall that sells milk tea.
Less than 10 Baht
If you are on a budget, you can even find 5 Baht snacks. This barbecue area is located at one end of the Pai walking street, in front of Hey Mom, I'm in Pai Cafe. They not only have meat, but they also grill vegetables and mushrooms.
We actually find the barbecue here a bit pricey, in other non-touristy places in North Thailand, barbecue is about 5 Baht each. This was the few ones in Pai that offer 5 Baht. Other barbecue stalls sell at 10 baht per stick.
Above 10 Baht Choices
There are other great food at the Pai night market that costs above 10 baht that are also worth trying. The food options are so diverse you would have something for you regardless of dietary preferences.
Among our favorites are the Roti which you will usually find in the Halal section of the market. And there are so much more we have tried. Eating out in Thailand is always a feast without breaking the bank!
Here's a virtual tour of Pai Walking Street.
Note: This is a collab post and exclusive to TravelFeed.io. Some of the photos here are owned by @jpphotography and the rest of my snaps were edited by him as well.