This blog is an updated guide based on my recent experience with Philippine Immigration. Non-essential travel was allowed late October 2020 but Philippine Immigration remains very strict. Sadly, I still see several stories of people getting offloaded by our Immigration Officers.
I have a separate post on tips on passing the Philippine Immigration but that was written when traveling was normal. You may still refer to that for some useful tips. For now, I will focus on what Immigration usually looks for especially if you are flying out to reunite with your partner.
Meeting a Foreign Partner is a red flag
Even before the pandemic, meeting your foreign partner abroad and even solo traveling to hotspot countries are red flags for human trafficking. Aside from the problem with Filipinos looking for illegal work abroad, Philippine Immigration is on the look out for possible victims of human trafficking. In some cases, passengers cover it up or are not even aware that they are victims, hence, the restrictions on the part of Philippine Immigration.
I will divide this blog into: 1) My experience with Philippine Immigration and 2) Tips on Getting Through Philippine Immigration
---
My Experience with PH Immigration
Primary Inspection
1st IO (Immigration Officer) Profile: Very pleasant, mid 20s lady
Questions Asked by IO
What's the purpose of your travel?
How did you meet?
Do you plan to marry

 I was honest and I said not yet as it is too early but we're in a serious relationship and she asked "but are you open for marriage?" and I said yes. Some say it would be better to say yes but I know I would start stuttering if I lie.
She asked for my old passport (current passport renewed late 2019) and the questions were more about my previous travel, and why it took time for me to return to Ph from my last exit
I told her I was traveling long term with my bf but got caught in a lockdown in India. Her next questions were more? about my experience being stranded, how we got food, repatriation etc. She sounded more concerned how I survived and not interrogating, and it was just a comfortable conversation at this point. She stamped after getting my BI declaration.
So only 2 documents were asked by the 1st IO - my old passport and BI declaration.
Secondary Inspection
Prior to the final bag screening, there's a table that says secondary inspection. Secondary inspection used to be uncommon but it seems that they now randomly check on passengers even after passport gets stamped.  I don't know if you can avoid this but I was the only one there so she saw me passing through. Avoid if you can.
2nd IO Profile: rude, early 20's lady
The IO was younger but was rude, opposite from the pleasant IO who stamped my passport. Barubal magtanong. Fewer were questions and she asked if my bf has been to the PH and I said not yet. And she sounded more annoyed by my answer so I explained that we were supposed to travel the Ph this year but we got separated during the lockdown. She told me to show her my documents but suddenly stopped me when she saw my CFO.
She didn't tell me whether the CFO was what made her stop questioning but I just noticed that she looked more relaxed when she saw the CFO.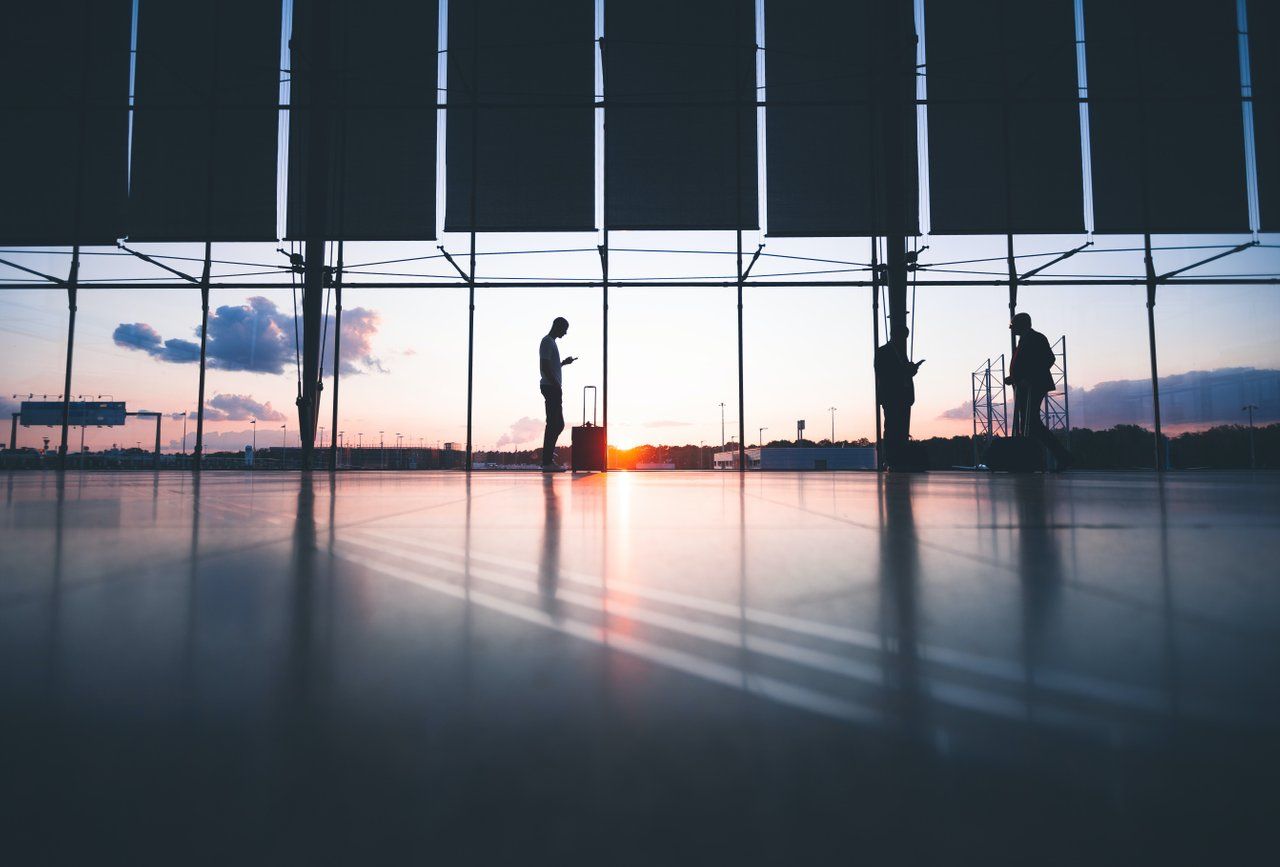 ---
Tips to Avoid Getting Offloaded
1. Be Overprepared with Documents
On a regular day, I would only have my old passport with me to show my travel history. However, BI has been stricter and it seems to be
I was overprepared and have over 100 pages of documents! It's basically all the documents I submitted for my visa application, IATF requirements, plus other documents Immigration might ask such as the following.
List of Documents
a. BI Travel Declaration and Acceptance of Risk form
This is a must, an IATF requirement and will be asked by Immigration Officers. This must be signed by the airline staff so do not forget to ask for this during your check in.
b. Travel Medical Insurance with COVID-19 Coverage
The Immigration Officer did not ask for my travel medical insurance but this is listed in IATF's requirement for non-essential outbound travel.
If you're looking for something affordable, I recommend SafetyWing. They offer one of the most affordable insurance in the market. I have had good experience with them as I have been using them in my previous trips. It is also easy to extend your insurance with them if you ever you had to add more days or if you needed to extend your stay.  
Update on SafetyWing for Germany: Just recently, VFS won't accept non-Germany based insurances such as SafetyWing so I searched for another alternative and found Provisit-Visum by DR-WALTER which is accepted by the German Embassy.
If you're going to Germany, I recommend Provisit-Visum for short stays (eg. Tourist Visa or Visit Visa). It is only EUR 1.10 per day and clearly includes COVID19 coverage in the letter which is important for the Immigration Officer to see. 
For other German visa types such as language visa, DR-WALTER has other insurance for these types. I listed it here.
c. Confirmed Round Trip Ticket
This was also not asked from me but this has always been a requirement even before the pandemic. This will also prove that you have plans to return to the Philippines which is very important since our country has a problem with illegal Filipino workers abroad or TNT's (tago ng tago!).
d. CFO certificate
CFO stands for Commission on Filipinos Overseas. They provide telecounseling for those planning to live abroad. This is technically not a requirement for unmarried couples or those who do not have plans to marry , however, this is GOOD TO HAVE. Why? You will go through telecounseling to get a CFO which means that the counselors have already done the questioning for them.
CFO counselors ask about your relationship to filter human trafficking cases and they also give some good advice about being with a foreign partner. And the counselors are much nicer than IO's so there's less pressure now when you face the IO.
Due to the pandemic, PH Immigration accepts the temporary certificate that will be sent to you after your telecounseling and payment. You only need to print this. CFO will still mail you the original certificate. The expiry date for this temporary copy is written there, mine will expire on July 2021.
The original certificate has no expiry and can be used for as long as you are with the same partner.
e. Affidavit of Support
 I have this on top of my Germany formal obligation but IO did not ask for it. You can get this from the Philippine embassy or consulate near your partner's residence.
I personally did not want to get this as it requires extra cost and time to obtain. However, there is no guarantee whether Philippine Immigration will accept the Formal Obligation from the German municipality as an alternative to an affidavit, in case they look for it. I sent Bureau of Immigration an email inquiry about this but they could not give me a direct answer! They only replied that the final document assessment will depend on the Immigration Officer of the day. In short, swertihan!
f. Old Passport
Your old passport is not a requirement but I always carry this when traveling because I'm nomadic and usually outside the Philippines for months. If you are abroad for more than 6 months as a tourist, you automatically get secondary questions per BI website as they might suspect you're out there to work illegally.
I also have this travel website where they can see that I am out for long term travel and not to work. My website was not asked this time.
Other requirements that was included in my visa application which I also brought for Philippine Immigration
Invitation Letter from my partner

Flight Ticket ( a return ticket is always a must but they did not ask this from me)
Formal Obligation (original & copy)
Bank Statement & Certificate
Credit Card Statement 6 months
Certification of freelance job
Payment Record & Paypal transactions
Proof of Prior Meeting (passport biodata page & stamps, flight, bus tickets, & guesthouse bookings)
Supplementary Proof of relationship (photos, chat, call logs)
Passport and Identification Card of my partner
Actual Documents Asked
PH Immigration: Out of all these requirements, I was asked my BI declaration, old passport and CFO. The CFO was not deliberately asked - read my story above on my experience with the second IO on why this seems to be relevant.
Emirates requirements:  These were checked by Emirates airline staff at the check in counter. So for this one, check your airline, country/ connecting requirements:.
a. RT PCR test result
This is required if connecting in Dubai. I got mine through Red Cross Mandaluyong and they released the results in less than 24 hours. I paid P4,000 but they have recently lowered the price.
b. Copy of online registration in Germany
You will get an instruction to register at https://www.einreiseanmeldung.de/#/ when you get your passport with your approved visa. This is a recent requirement so check any instructions you get when you receive your visa as this may change.
c. my partner's passport copy
2. Be confident during your interview
Sound confident without being rude. However, do not present yourself at a level that is lower than them, that's when they can intimidate you!
It seems that some luck is needed based on stories of other passenger's encounter with Philippine Immigration Officers. Whether you encounter a strict or a nice officer, stand your ground. Stay assertive but remain courteous. 
I encountered both a nice and another rude officer in my trip but I remained assertive (read my story above). With the rude IO, I answered at the same level as her. I did not use po or opo because I don't want her to feel more empowered. I was tempted to answer her back rudely but I controlled myself. I was not as friendly to her as I was with the first (nice) officer and I answered with more authority.
This is a bit tricky because you do not want to be overly confident and aggressive, they wouldn't like that. However, the right level of confidence would show that you are not someone that can be intimidated.
3. Be honest, consistent and direct with your answers
Immigration Officers know how to spot liars. They have interviewed thousands of passengers and are trained to detect if you're trying to hide something.
If possible, state everything will all honesty. If you are not doing anything illegal then I don't see why you have to lie. And people who lie tend to be inconsistent as well and that's a red flag for the officers.
Answer directly, 'wag paligoy ligoy. t's better to keep your answer short because they might ask more follow up questions to unnecessary details you provide.
---
Links to related blogs
The above is my experience in 2020 but you can also check my previous blog about my tips on passing the Philippine Immigration (as a solo female traveler).
I also hold a visit visa for Germany under the unmarried couple category. You may check this link for tips on getting this type of visa.
Update! I recently flew to Germany again on May 2021. I wrote a checklist for outbound travel requirements for Filipino Non-OFWs. Check my recent blog post here.