If you're interested in Crypto.com, chances are you are already familiar with cryptocurrencies.
However, this review will not focus on the crypto side of Crypto.com such as their trading platform but will focus on the usability of their product in our daily financial transactions.
As a digital nomad, I've been looking for ways to be cost effective on my international financial transactions.
Withdrawing money or spending abroad is costly if I will rely on my local bank. There are ATM charges and bad exchange rates, and other fees that most banks aren't so transparent with.
Thankfully, there are fintech companies that provide the benefit of a regular debit card without ripping you off especially on international transactions (and even have FREE transactions).
And one of these is Crypto.com.
What is Crypto.com
Crypto.com is an app where you can buy and trade cryptocurrencies. But if you're not into crypto, it has other practical usage for your finances.
They have a visa debit card connected to a mobile app which you can use as replacement to traditional banking. I will tackle more about the visa card in this post.
Pros of Crypto.com Card
Crypto.com comes with a metal Visa Debit card which you can top up through your bank or with other debit or credit cards. I top it up using my TransferWise  debit card (no fee).
Here are some of the benefits of having their Visa card.
1️⃣ Free ATM withdrawals & fair exchange rate
If you use your ATM when traveling, you know that withdrawing from the ATM costs fees and poor exchange rates.
The maximum amount for free withdrawal per month depends on your card tier. It starts from $200 to $1,000 per month. You will be charged 2% after this limit.
It comes with free exchange rate too for withdrawals up to a limit, and 0.5% exchange fee after.
I just make sure I don't withdraw more than my limit.
For instance, the Ruby Card gives you a free limit of $400.
Tip: I don't withdraw more than the free limit so I have other cards like Transferwise that also has free withdrawal up to a limit.
2️⃣ CRO Cashback
Cashback starts from 1% to 8% but this is in CRO (their token) when you use your card for shopping online or at physical stores that accept Visa card.
The good news is CRO price has increased (as of this writing). Of course, it can also decrease. But that's free money so it's an extra for me.
 3️⃣ Mobile App/ Fiat Wallet
You can manage not only crypto but also your Visa Card in the mobile wallet.
From here, you can top up, exchange currency and send money.
You can also check your balance and cashback rewards in this app.
4️⃣ Free Top Up and Transfers
Crypto.com does not charge a fee when topping up from your bank or when transferring money to another bank account.
I used my USD account in TransferWise to top up my Crypto.com EUR account and was never charged a fee. TransferWise does not charge a fee as well for this transaction.
While Crypto.com does not charge you a fee, your bank might so double check this with your bank.
5️⃣No Annual fees
6️⃣Shipping for the card is free
7️⃣ Staking Benefits
All cards except the entry card Midnight Blue Card requires staking.
Staking means you hold their CRO token (equivalent to a certain amount) depending on tier for 6 months.
The staking comes with benefits depending on your card tier.
All staked cards comes with Spotify subscription reimbursement. Depending on your tier, other benefits include subscription reimbursements for Spotify, Netflix, Amazon Prime, Expedia and Airbnb.
8️⃣Airport Lounge Access!
This benefit is really useful for travelers and digital nomads but it's only for the top tier cards.
The 3 top tier cards, starting from Royal Indigo/ Jade Green, give you access to Airport lounge on the Lounge, something that would be useful if you're a frequent flyer. Last year there was a time when you could get a Jade Green/Royal Indigo card for only around 800$ staking - a steal for lifetime airport lounge access! With the current tiers, this will set you back 4,000$ in staking.
The top 2 tier cards, Frosted Rose Gold/ Icy White and Obsidian, allow a plus one guest on the airport lounge but require a lot more staked CRO.
Cons
While there are disadvantages in having a Crypto.com card, this would really depend on your regular financial transactions.
For instance, if you pay for Spotify/ Netflix/ Amazon Prime subscriptions (which you can reimburse with the card) or make a lot of purchases (you get cashback) then the rewards are still higher.
👎Staking
Except for the basic Midnight Blue Card, you have to stake (hold) CRO in your wallet for 6 months.
I got my Crypto.com card before they increased the staking amount. I basically got it for free and even got a bonus reward but you now have to stake CRO equivalent to at least $400 .
(It's usually more rewarding if you get in a project early)
They have also increased the staking amount by 5x++ since November 2020.
If you got the card before this date, you got it at a real bonus and you don't need to add anymore to your existing staked CRO.
Staking isn't a bad thing because you're not losing money. You just have to hold it for 6 months. And if you're lucky, the price of CRO might increase while you stake.
At the end of the 6 months, you can choose to get your CRO or keep them locked up to continue enjoying the staking benefits.
👎 Losing some Staking Benefits when you stop staking
If you choose to get your CRO (end staking it) after 6 months, then you will no longer enjoy the staking benefits which I have mentioned in the previous section. However, you will still receive other benefits tied to your card tier, such as airport lounge access and higher withdrawal limits.
The free card still gives you a $200 free ATM withdrawal limit per month,  1% cashback and XXXX$* of transactions for the Visa exchange rate without any additional foreign exchange fee.
*Crypto.com doesn't show the exchange rate limit available currently so I will update this later.
If you still use a card from a traditional bank when traveling, especially the last point will make a huge difference.
This is similar to comparable debit cards such as Revolut and TransferWise, but they do not offer any cashback in their free tiers. Even at 1% cashback, it adds up over time.
But...
If you regularly use your card for purchases then you can make use of the higher cashback amount for the staked cards. Especially if you pay for Spotify anyway, upgrading to Ruby Red is a no-brainer and will pay for itself.
I use this card not only for withdrawing money abroad but also for online purchases and even debit transaction at physical shops I can really make use of this staking benefits, hence, I keep my CRO staked.
👎Bad exchange rates for crypto
Crypto.com is unique when compared to other fintechs such as Revolut in that you can top up your card with crypto. However, I personally do not use crypto.com to sell my crypto to FIAT or to top up my card with crypto. Their app is very convenient to use, but while exchanges like Binance charge you a trading fee of under 0.1% and have very low spreads, Crypto.com does not charge a trading fee, but the spread between buy and sell price is over 1% for most cryptocurrencies.
This is why I sell my crypto on Binance, top up my Binance Card (which is similar to the crypto.com card and also offers you cashback! I will write about this later) and top up my crypto.com card from my Binance card (no fee).
I only tackled the benefits of the card and the mobile fiat wallet. Their platform has a range of other services in crypto.
How to Get a Crypto.com Card
1️⃣ On your mobile phone, download the Crypto.com App
For the sign up, you need to input and verify your email address and mobile number.
Copy my referral code below. By using this you get $25 and I get $25 too. Win-Win!
Referral code:
mvuspjfjbc
2️⃣ Complete the KYC
Know-Your-Customer (KYC) verification requires your full legal name, a valid ID depending on your country which will be scanned through the app, and a selfie.
3️⃣ Wait for notification in 2-3 business days
You will receive an email if you have been verified.
4️⃣ Set up account
Once verified, you can now set up your account.
Start with setting up a 6-digit pin code for the app.
5️⃣Select your payment currency. They currently have the following fiat currencies: USD, GBP, EUR, SGD, AUD, CAD, BRL
6️⃣ Go to Card
On the lower left of the app, choose Card 💳.
Compare the benefits of each card in Crypto.com's site.
Tip: If you want to get the benefit of staking (Spotify reimbursement, higher cashback & withdrawal limit etc), go for at least a Ruby Card and if you can hold a higher amount for just 6 months then the higher tier cards are worth it.
7️⃣ Add a Bank Account or Debit Card
You need to connect a bank account, debit or credit card to be able to top up or start staking.
Purchase CRO for staking. It will ask you to confirm to stake this for 180 days/ 6 months.
8️⃣ Submit Proof of Address
Input shipping address and scan your proof of address such as billing address documents that shows your name and the address.
They will need to verify your address before they ship your card.
You can track the card status in the App, under Card.
How to Use the Mobile App & Card
Below are some useful functions for using the Visa card
How To Top Up
If you're going to use the card for purchases, make sure you have enough balance.
📲On the lower left of the mobile app, go to Card 
📲 Click on the Top Up ➕
📲Choose between Crypto Wallet or Credit Card
📲 Enter amount and click top up
It is automatically connected to the card you connected when you set up your account.
You can also add more credit or debit card under Credit Card
Once done, it will take less than a minute for the money to reflect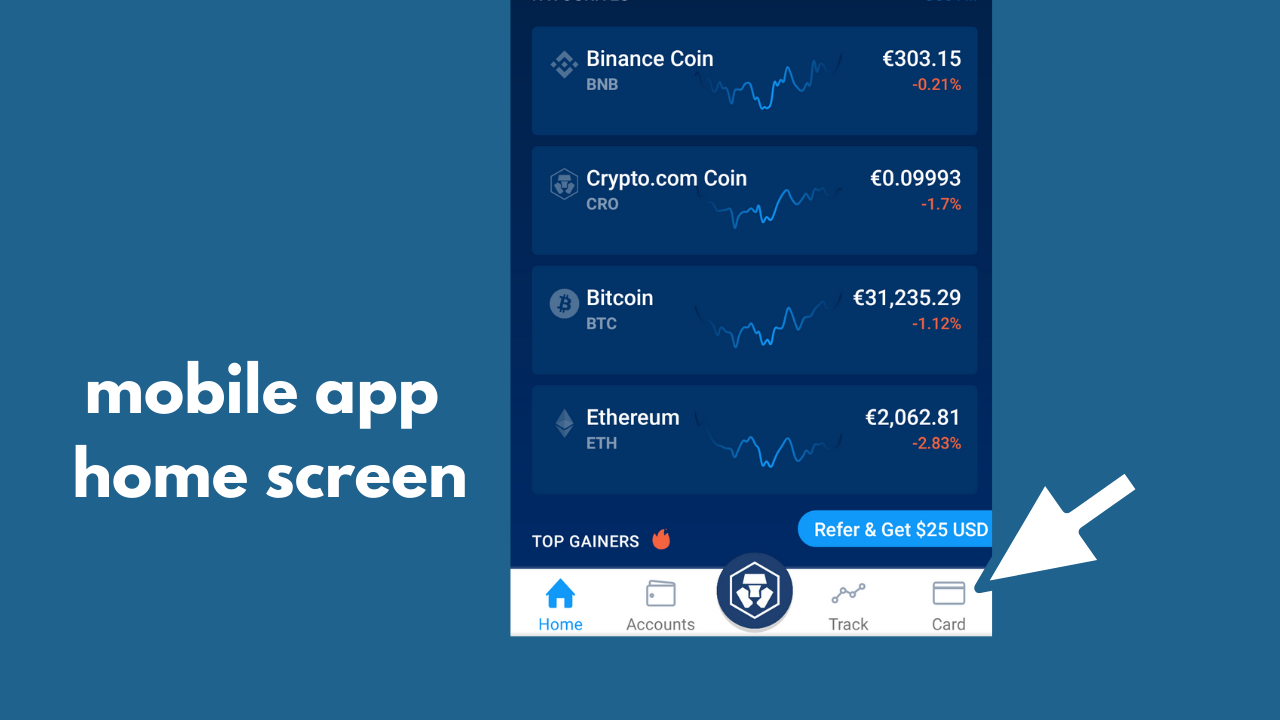 Where to Find Card Details
Online purchases require you to enter card details, here is where you will find the details such as card number, expiry and CVV. 
📲 On the lower left of the mobile app, go to Card
📲On the upper right, click on the card icon 💳
📲Click on View Card Number
💳 Enter Passcode
You can also view your PIN here and where you can also freeze the card
How To Check Cashback
📲 Go to Accounts 
📲 Choose Crypto Wallet
You can see details of Cashback by clicking on each transaction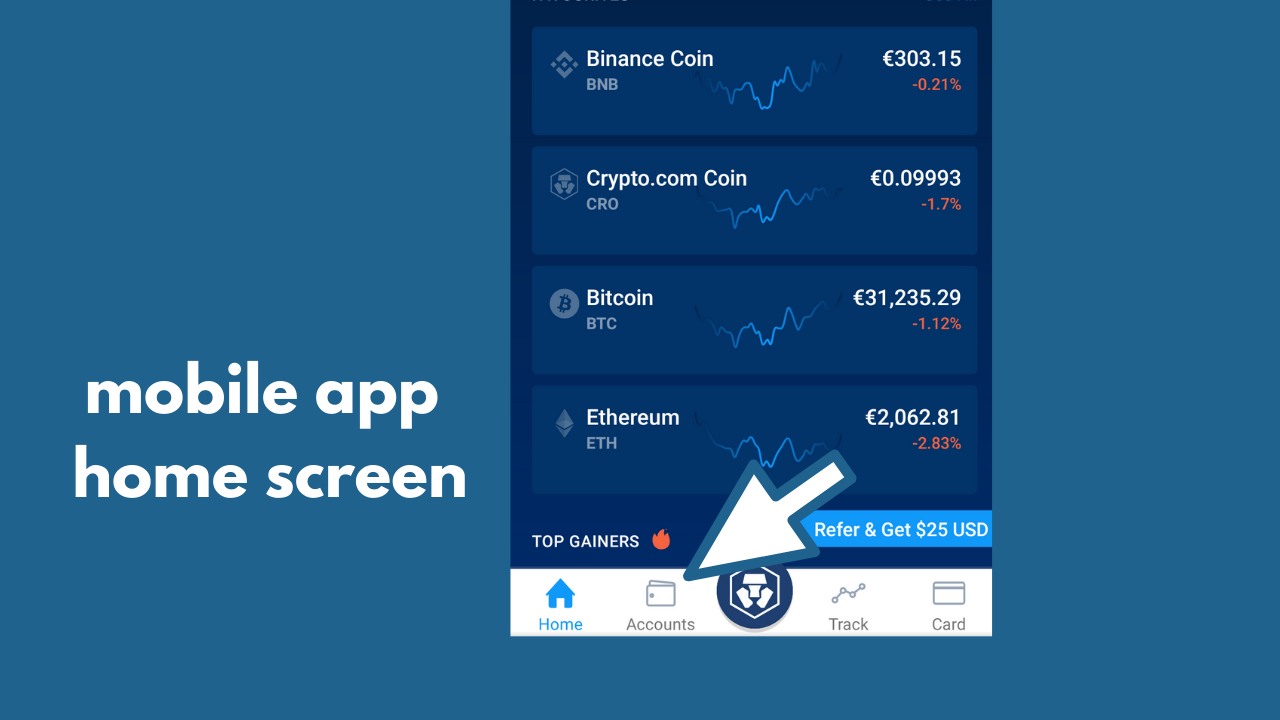 How to Connect Card to PayPal
In most cases, I would just use the card directly but there are some merchants that only accept a few payment methods and the most common one is PayPal.
Instead of funding my PayPal account which costs a lot, I just connect other cards and recently found that I can also connect my Crypto.com card.
💰In your Paypal account, go to Wallet
💰Choose Link a card
💰Enter card details
💰Enter sms code which will be sent to the number you registered with Crypto.com
Tip: When paying in a different currency, always use Crypto.com's exchange rate NOT PayPal's rate. By default, PayPal uses their rate and you lose about 3%!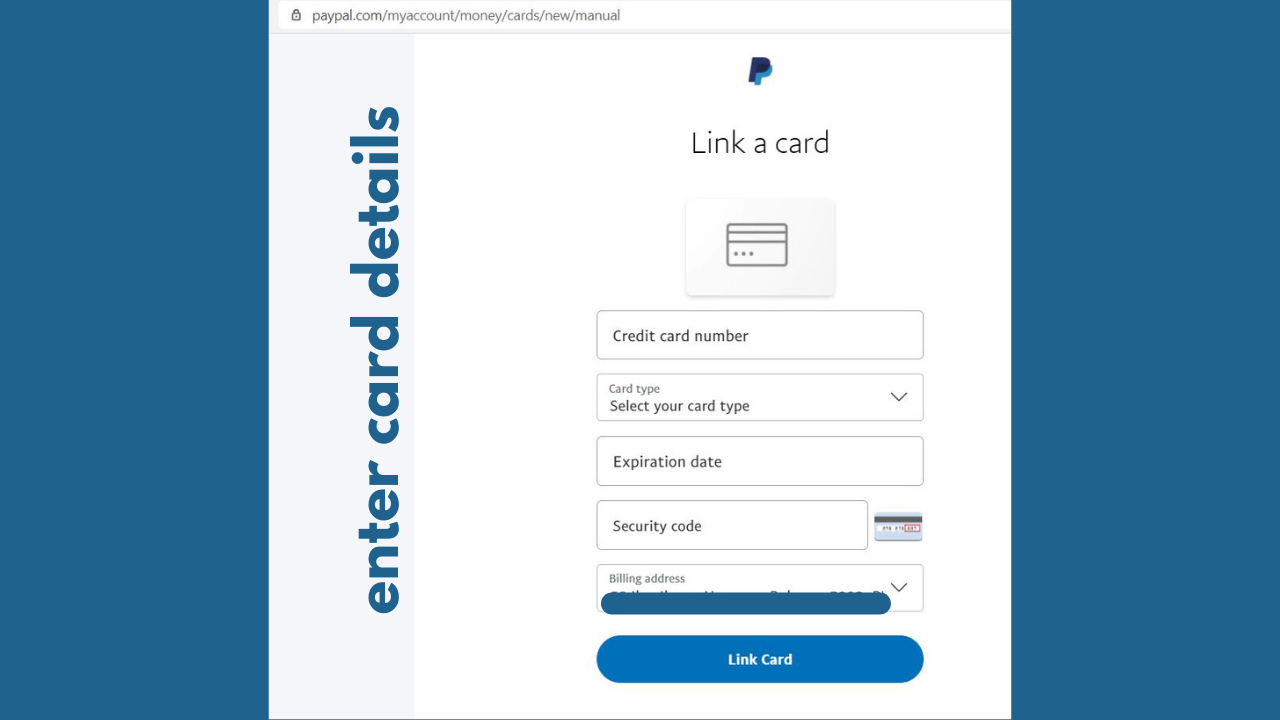 These are the most useful functions for me. There are a lot more features in the app related to cryptocurrencies but this post focused only on the fiat wallet and visa card.